Blast off or crash?
Blast off or crash?
Futures have been plagued by larger than expected hog slaughter since the first of the year.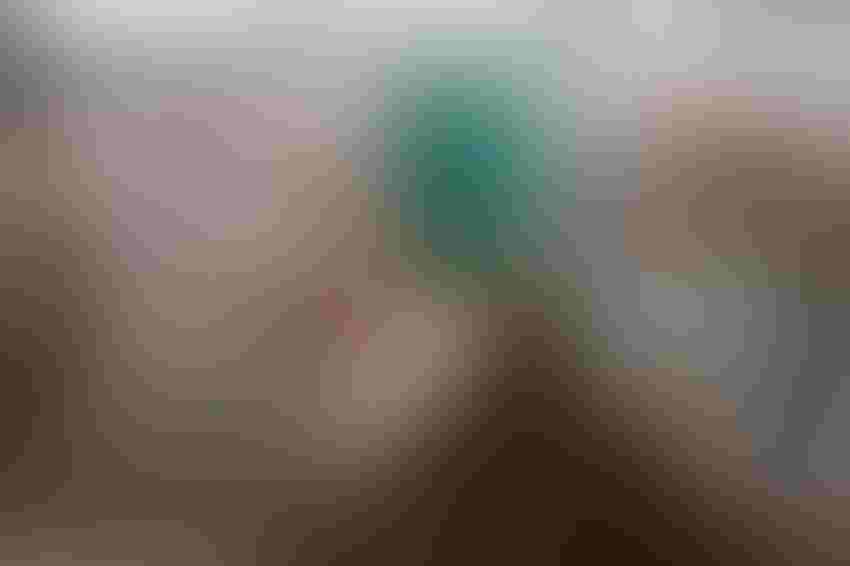 Thus far in the first quarter the funds have been active sellers of lean hog futures. They're willing sellers of the board that is premium to the CME lean hog index. While the commitment of trader data has been delayed, we currently believe that funds, (managed money), are likely a huge short while the commercial trader is holding a very small short position.
The table is set for a blast off to the upside or a crash as the premium board moves discount. But which will it be? Futures have been plagued by larger than expected hog slaughter since the first of the year. Indeed, large numbers of animals were backed up in December due to harsh weather conditions and due to the normal slaughter disruptions from the holidays.
The disruptions this year may have been exaggerated because Christmas and New Years Day occurred on Sundays, causing packers to shut down both before the holiday and after the holiday. The tight labor market contributes to packers juggling kill schedules to make employees happy.
The surge in hog slaughter is shown in the table below but more importantly notice how the year to date kill is edging downward, approaching even with last year. Also, recall that the December Hogs and Pigs report pegged slaughter to be down 2% for the first half of 2023.
The latest kill edged up from the prior week due to another round of harsh winter weather in the last week of February. The other key item to note is that hog weights are not heavy, in fact, they're running consistently lower than year ago weights. Producers, all of whom are losing money, are likely pulling hogs ahead, further contributing to the surge in the kill thus far in 2023. If the hog and pig inventory is correct, projecting butcher hog supplies down 2%, at some point soon we're likely to see a hard and fast drop in numbers.
Smoothing the kill data out, comparing the latest 13 weeks which takes you back to the week before Christmas, with the same 13 weeks last year shows the kill up less than 1%. This tends to verify that the hog and pig may be correct.
The next hog and pig report is scheduled for release March 30. Given the total lack of profitability in the industry, I can't imagine the report could possibly be negative toward hog prices when released.
The combined counties in Europe, the EU, are the second largest pork producer in the world, only behind China. The herd reduction numbers in the EU are rather startling. Despite record high hog prices, nearly all European producers are facing losses due to sky-high input costs. In addition, most European producing countries are applying pressure on livestock producers to reduce emissions and in some cases calling for producers to simply exit the business.
Recent inventories published by Europe show dramatic declines in hog inventories from two years ago. They are Spain +4%, Germany –18%, France –9%, Denmark –14%, Netherlands –7% and Poland –18%. The sharp drop in EU pork production will be a supportive factor to U.S. hog prices moving forward.
As nearly always the case, China is the wild card when it comes to global pork production. Indeed, China's hog inventory is a monster. They currently report their sow herd at 43.6 million, down about a half a percentage point from last year. This compares to 6.1 million sows in the United States. But is this figure even close to being accurate?
Here is what we know about China. First, producers have been losing money raising pigs in China for months. Second, the surge in COVID cases after they opened up in early December likely caused a huge back-up in hog numbers. Third, the government recently announced that they're ready to start re-building the pork reserve. Fourth, the government has re-listed several Canadian pork plants for shipment to China. And fifth, economic activity appears to be returning to normal rather quickly as COVID cases have surged and are now falling rapidly. Recently pig prices in China have started moving higher and they're up about 24% year to date. My sources believe that China may step into the U.S. pork market, for muscle cuts, as soon as late spring or early summer.
The seasonal low in lean hog futures is due now. As discussed above, the market is currently skewed with aggressive shorts from the managed money crowd. If the fundamentals turn bullish though a surge in cash hog prices and a surge upward in the hog carcass, driving the CME lean hog index higher, a violent surge upward in futures is likely to occur. If currently hedged, it may be wise to cover futures hedges and replace them with put options or put spreads, leaving the upside to prices open. I won't be surprised to see summer hog futures trade north of $120. So, answering the question posed in the title, I'm expecting futures to blast off and not crash.
Dennis Smith publishes his evening livestock wire daily for clients and subscribers. For a free 30-day trial send an email to [email protected].
Subscribe to Our Newsletters
National Hog Farmer is the source for hog production, management and market news
You May Also Like
---