Biden signs Ocean Shipping Reform Act
Biden signs Ocean Shipping Reform Act
Legislative Watch: More difficult for shipping lines to refuse export cargoes; Lower Food and Fuels Act to address inflation; Davids joins House Ag.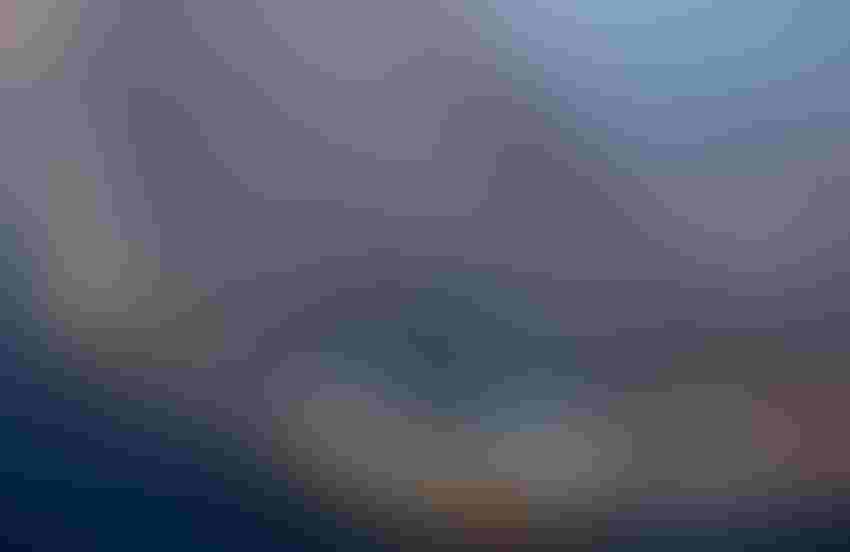 President Joe Biden signed the recently passed Ocean Shipping Reform Act to increase oversight of international shipping companies and make it more difficult for shipping lines to refuse export cargoes.  
Shippers over the past two years have been unloading containers from Asia at West Coast docks and then turning around the empty containers to return them to Asia at a faster time to take advantage of higher shipping rates.  
According to the Agriculture Transportation Coalition, on average 22% of U.S. agriculture foreign sales could not be completed in 2021 due to ocean carrier practices including: exorbitant freight rates; declined booking requests; unreasonable freight and demurrage/detention charges; and failure to communicate schedules in a timely manner.
In a conversation last week with Biden, American Farm Bureau Federation President Zippy Duvall told Biden that estimates indicate the U.S. has lost on more than $25 billion in agricultural exports over the past six months due to ocean shipping constraints.
Earlier President Biden said, "This bill will make progress reducing costs for families and ensuring fair treatment for American businesses-including farmers and ranchers."
The bill would: 
Prohibit ocean carriers from unreasonably declining opportunities for U.S. exports, as determined by the Federal Maritime Commission in a new required rulemaking. 

Promote transparency by requiring ocean common carriers to report to the FMC each calendar quarter on total import/export tonnage and 20-foot equivalent units (loaded/empty) per vessel that makes port in the United States.

Authorize the FMC to self-initiate investigations of ocean common carrier's business practices and apply enforcement measures, as appropriate. 

Establish new authority for the FMC to register shipping exchanges to improve the negotiation of service contracts.
Lower Food and Fuels Act to address inflation
With inflation hitting a 40-year record high and it being the top issue for this year's voters, the House of Representatives Democrats passed the "Lower Food and Fuels Act" to address the rising costs of food, fuel and fertilizer.  
The bill put together by the House Democratic leadership includes seven bills that had passed the House Agriculture Committee including establishing a special investigator's office in USDA's Packers and Stockyards Division; authorize loan guarantees for meat and poultry processing expansion; allow year-around sales of E15; fund additional biofuel infrastructure; increase funding for precision agriculture; increase payments under the Environmental Quality Incentive Program for nutrient management practices;  and establish a USDA Agricultural and Food System Supply Chain Resilience and Crises Response Task Force.  
Republicans argued the bill will not impact inflation and lower prices. The real problem is the administration's overly burdensome regulations that hurt producers and small businesses.  
House Agriculture Ranking Member Glenn Thompson (R-PA) said, "Long before Russia's invasion of Ukraine, America's farm families and consumers were struggling with fractured supply chains, skyrocketing input costs and historic levels of inflation, each of which continue to contribute to increasing food prices in diminished inventories.
"Despite these crises, Democrats have neglected to take serious action to incentivize increased American production. In fact, we are here today to debate a bill that compounds the situation, further limiting American farmers' ability to meet global food demand and doubling down on the idea that more spending and big government will feed the world."
The most controversial part of the package was the Meat and Poultry Special Investigator Act that establishes a special investigator's office at USDA. Proponents argued it is needed to investigate complaints of anticompetitive behavior under the Packers and Stockyards Act and it would create greater concentration in the beef packing industry.  
Opponents argued it will duplicate already existing regulatory enforcement authority. USDA's Packers and Stockyards Division currently investigates allegations of impropriety and brings administrative cases and levies civil penalties when warranted. P&S works with the Department of Justice in taking various cases to court. Currently, penalties for violations of the Packers and Stockyards Act can be civil penalties, permanent injunctions, fines and jail sentences.  
The Senate Agriculture Committee will consider their version of the Meat and Poultry Special Investigator bill next Wednesday.
Sharice Davids joins House Ag Committee
Representative Sharice Davids (D-KS) has been appointed to the House Agriculture Committee. Davids currently serves as vice chair of the House Transportation and Infrastructure Committee and is a member of the House Small Business Committee. She is a graduate of the University of Missouri-Kansas City and the Cornell Law School.  
Source: P. Scott Shearer, who is solely responsible for the information provided, and wholly owns the information. Informa Business Media and all its subsidiaries are not responsible for any of the content contained in this information asset. The opinions of this writer are not necessarily those of Farm Progress/Informa.
Subscribe to Our Newsletters
National Hog Farmer is the source for hog production, management and market news
You May Also Like
---