Bellies propping up summer hog market
Bellies propping up summer hog market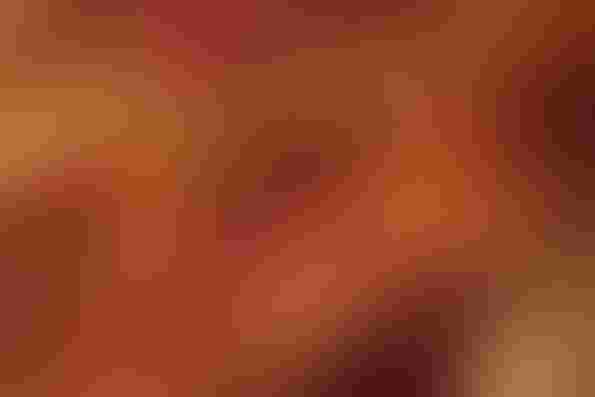 Friday's Daily Livestock Report by Steve Meyer and Len Steiner credit pork bellies for holding up the hog market this summer. They write that bellies have been the bright spot among wholesale pork cuts this summer as prices have doubled since mid-May and gained $10 per hundredweight just last week.
Fresh belly production has been higher than last year in the same proportion as pork output (+11.7% the past four weeks and +8% year-to-date), according to Meyer and Steiner
Belly prices they write appear to be driven by the resurgence in demand, and "the culmination of two years of wild gyrations in frozen belly inventories. Those inventories got unusually tight back in 2013, pushing belly prices to then-record levels."
"Belly users apparently vowed to never let that happen again and carried very large belly stocks in to 2014. In fact, monthly belly inventories were the highest of the last five years for each respective month from January through October 2014," they wrote.
They believe this summer's strength is bellies and bacon returning to more normal prices and the impact that has had on consumer purchases. Those high belly prices in 2013 and 2014 had to be passed along to end-users and demand curves still slope downward.
Meyer and Steiner say the good news is demand curves slope downward and bacon is again a feature item with attractive pricing. While bacon is strong, and more that carrying its weight, hams have been dropping the ball. Currently hams are worth only about $15 per head, while last summer and fall hams contributed almost double that amount. "As of last week, the belly primal was accounting for 28% of the total cutout value on just 15.84% of the total carcass. That is the highest share of any cut for the first time since August 2013."
Subscribe to Our Newsletters
National Hog Farmer is the source for hog production, management and market news
You May Also Like
---