Approved ag appropriations above Trump's proposed budget
Approved ag appropriations above Trump's proposed budget
Legislative Watch: House Appropriations Committee approves ag funding; GMO label input sought; pork exports up; Censky tabbed for No. 2 USDA post.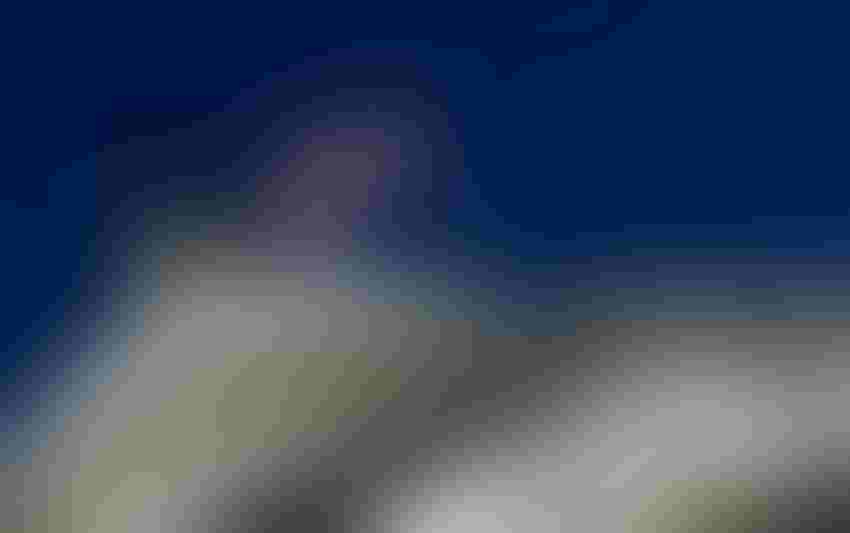 The House Appropriations Committee passed the Fiscal Year 2018 agricultural appropriations bill which provides a total of $144.9 billion in both mandatory and discretionary funding for USDA and the Food and Drug Administration. This is $4.6 billion above President Trump's proposed budget request.
The bill does not include many of the administration's requests to eliminate various USDA programs. The bill provides $20 billion in discretionary funding, which is $876 million below FY '17 or approximately a 5% reduction.
The committee addressed a number of issues including:
• Animal welfare inspection reports: The committee calls on USDA to "promptly finish" reviewing inspection information on its website and to restore all legally permissible records that were previously removed. This is response to the administration's earlier decision to limit access to animal welfare inspection records.
• Brazilian beef: With USDA suspending the importation of Brazilian beef do to a high level of rejection of imports by the Food Safety and Inspection Service, the committee directs USDA to conduct a full review of Brazil's food safety equivalency determination for all products that are eligible to be exported to the United States, including raw beef and report to the committee.
• Chinese chicken: The FSIS is to bar the imports of Chinese chicken until it reports that China can provide the same carcass-by-carcass inspection that USDA does through FSIS and that China will report all poultry recalls and disease outbreaks in a timely fashion.
• Vaccine bank: The committee recognizing the severity of foot-and-mouth disease is requesting Animal and Plant Health Inspection Service to report to the House and Senate Appropriations Committee on the federal government's contingency plans to develop and expand the vaccine bank and the estimated cost.
• Undersecretary of Trade and Foreign Agricultural Affairs: The committee strongly supports the undersecretary of Trade and Foreign Agricultural Affairs position that was mandated in the 2014 farm bill and expects this position to focus on promotion and sales of U.S. agricultural products and also on trade performance.
• Biotech education: USDA is to continue to coordinate efforts with the FDA to provide education and outreach to the public on the safety and benefits of crop biotechnology and food and animal feed ingredients from biotechnology.
USDA requests public input on GMO labeling
The Agricultural Marketing Service is seeking public input on questions which will be used to guide the rulemaking process to implement the requirements established in the National Bioengineered Food Disclosure Standard law enacted last July.
USDA will use the input in drafting a proposed rule governing disclosure procedures for food manufacturers when products contain genetically modified organisms. The questions request information regarding how terms should be defined; the amount of a bioengineered substance needed to require GMO labeling; what breeding techniques should AMS consider as conventional breeding; how should the rule be drafted to take into account the laws prohibiting that animal products from being considered bioengineered solely because the animal consumed bioengineered feed; and the type of on-package symbol that should be used to denote GMO ingredients. The 2016 GMO law requires AMS to finalize the regulation by July 2018.
Pork and beef exports up
The latest USDA statistics compiled by U.S. Meat Export Federation shows that pork and beef exports have shown a significant increase the first five months of 2017.
Pork exports from January-May have increased 14% compared to a year ago in volume (1.05 million metric tons) and 18% in value ($2.68 billion). Through the first five months of 2017, exports represent 27.9% of production and $54.23 per head.
Beef exports for the first five months of 2017 were up 12% in volume (497,322 metric tons) and 16% in value ($2.75 billion) compared to a year ago. Exports accounted for 13% of production and represented $270.27 in export value per head.
Censky nominated to be deputy secretary of agriculture
Steve Censky has been nominated by President Trump to be deputy secretary of agriculture.
Censky currently serves as CEO of the American Soybean Association. He served at USDA in both President Ronald Reagan and George H.W. Bush administrations including administrator of the Foreign Agricultural Service. Censky received his bachelor of science degree in agriculture from the South Dakota State University.
Subscribe to Our Newsletters
National Hog Farmer is the source for hog production, management and market news
You May Also Like
---