Agriculture appropriations bill passes House
Agriculture appropriations bill passes House
Legislative Watch: China, Russia, Iran firms could not buy U.S. farmland; ITC opposes tariffs on Russian fertilizer; lower Pork Checkoff rate; U.S.-Kenya trade.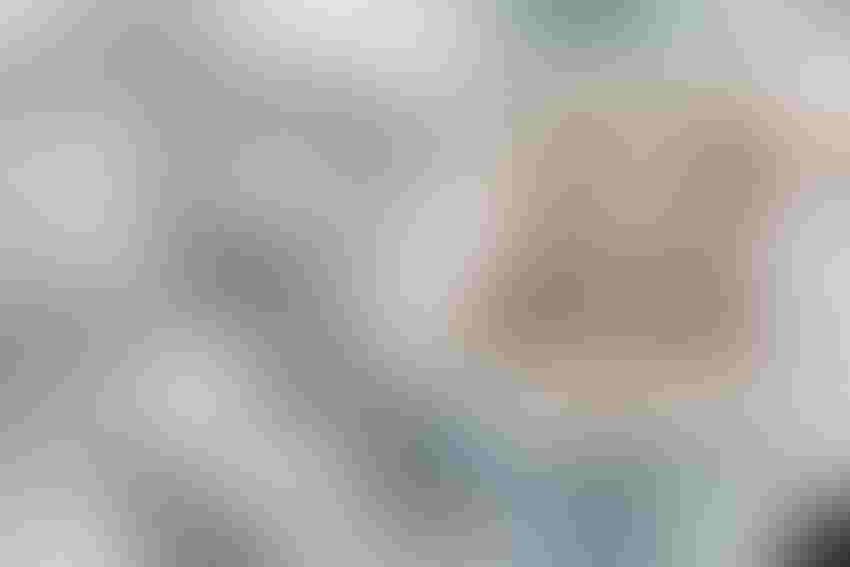 The House of Representatives passed a $405 billion package of six fiscal year 2023 appropriations bills including agriculture.  
The agriculture appropriations bill costs $195 billion in both mandatory (farm programs, Supplemental Nutrition Assistance Program, etc.) and discretionary spending. The discretionary portion of the bill is $27.2 billion which is an increase of $2 billion over last fiscal year, but slightly lower than what President Biden's budget proposed.
USDA would receive an additional $5 million for enforcement of the Packers and Stockyards Act. USDA's Animal and Plant Health Inspection Service will be funded at $1.16 billion, an increase of $52 million.
The bill also increases the funding for conservation technical assistance, rural broadband and food safety.  
Companies from China, Russia and Iran would be prohibited from buying U.S. farmland under the bill.
ITC opposes tariffs on Russian fertilizer
The U.S. International Trade Commission ruled against imposing duties on imports of urea ammonium nitrate solutions from Russia and Trinidad and Tobago. This is a huge relief to farmers who have been facing high fertilizer prices.
National Corn Growers Association President Chris Edgington said, "This comes as a welcome relief. We have been sounding the alarms and telling the ITC commissioners that tariffs will drive up input prices to even more unaffordable levels for farmers and cripple our supply."
American Soybean Association President Brad Doyle said, "ASA has expressed concerns with fertilizer prices and availability for over a year. Today's ruling by the ITC against the imposition of final duties on imports of UAN from Trinidad and Tobago and Russia will provide much-needed relief from tariffs for U.S. soybean growers and farmers across the country."
CF Industries had filed a petition with the ITC in 2021 seeking the commission to place tariffs on urea ammonium nitrate.
Russia and Trinidad and Tobago represent more than 80% of U.S. imports of UAN solutions. The U.S. imported more than 1.8 million short tons of UAN from the two countries last year.  
USDA proposes lowering Pork Checkoff rate
USDA is proposing to decrease the current Pork Checkoff assessment rate from 40 cents to 35 cents per $100.  The proposed rule by USDA's Agricultural Marketing Service is a result of the National Pork Producers Delegate Body's recommendation to lower the assessment rate.
AMS said in the proposed rule, "However, even with the proposed reduction in assessment rates, total program funds will have still increased significantly above 2020 levels owing to the ongoing increase in price levels, assuming the general market conditions of 2021 persist. For these reasons, the economic impact of the proposed assessments is not expected to be a significant part of the total market value of swine."
According to AMS, the checkoff revenue will decrease by $13.5 million. In 2021, total checkoff revenue increased approximately 41% to $103.6 million, an increase primarily reflecting the 47% increase in live hog prices.
Public comments on the proposed rule must be received by Aug. 19, 2022.  Comments can be submitted online or mailed to Maribel Reyna, Agricultural Marketing Specialist; Research and Promotion Division; Livestock and Poultry Program, AMS, USDA; Room 2625-S, STOP 0251, 1400 Independence Avenue SW, Washington, DC 20250-0251.
U.S.-Kenya trade negotiations launched
The United States and Kenya have launched negotiations on the United States-Kenya Strategic Trade and Investment Partnership. In a joint statement, the two countries identified issues in which they "will develop an ambitious roadmap for enhanced cooperation with the goal of negotiating high-standard commitments in order to achieve economically meaningful outcomes." The issues identified include agriculture, anti-corruption, digital trade, labor, environment and customs procedures.
The following was outlined for agriculture: "The United States and Kenya will consider measures to facilitate agricultural trade and enhance transparency and understanding of the application of science- and risk-based Sanitary and Phytosanitary measures. The two sides share an interest in fostering sustainable agricultural practices, as well as creating an enabling environment for innovative agricultural technologies that would help achieve food security goals, increase farm productivity and improve farmer livelihoods, while addressing climate change concerns."
The United States and Kenya in 2020 launched free trade negotiations; however, the Biden administration is taking a different approach with the "Strategic Trade and Investment Partnership." U.S. agricultural exports to Kenya in 2019 totaled $53 million. Leading export items were wheat, vegetable oils, pulses, coarse grains and planting seeds. Agricultural imports from Kenya in 2019 totaled $126 million. Key items were tree nuts, unroasted coffee, tea, essential oils and vegetable oils.  
Source: P. Scott Shearer, who is solely responsible for the information provided, and wholly owns the information. Informa Business Media and all its subsidiaries are not responsible for any of the content contained in this information asset. The opinions of this writer are not necessarily those of Farm Progress/Informa.
Subscribe to Our Newsletters
National Hog Farmer is the source for hog production, management and market news
You May Also Like
---