After McDonald's loss, Icahn drops proxy fight with Kroger
After McDonald's loss, Icahn drops proxy fight with Kroger
Kroger's Animal Welfare Policy articulates expectation that all their suppliers will have transitioned away from gestation crates by 2025.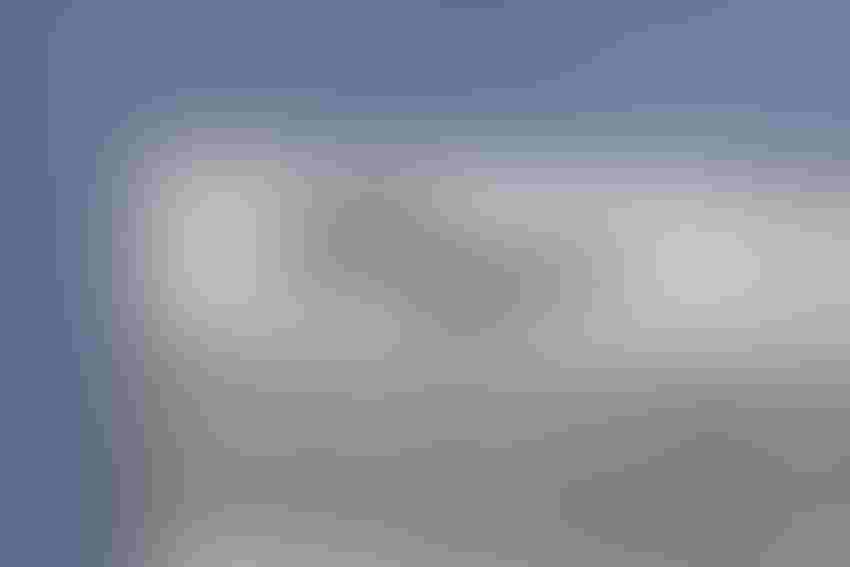 In a statement to shareholders of McDonald's and Kroger on Monday, Carl Icahn said he is discontinuing his proxy dispute regarding the use of gestation crates in pork production with the grocery chain. The billionaire activist investor said given the company's financial position, he believes the same outcome as McDonald's will happen at Kroger.
"Admittingly, I was surprised and initially disheartened by the disappointing McDonald's vote. It is clear that shareholders, even if they are concerned about the issues we highlighted, are not willing to change the board configuration if a company is performing well financially," Icahn said.
"I congratulate the McDonald's team on their victory in this proxy engagement and, after much contemplation, given the company's financial position, I believe the same outcome will result at Kroger. I have therefore decided to discontinue my proxy contest waged at the grocer and withdraw my nominees."
Last month McDonald's Corporation shareholders rejected Icahn's two nominees, re-electing all 12 of McDonald's directors to the McDonald's Board. Before the vote, two prominent proxy advisory services, Glass Lewis and ISS, urged shareholders to vote for all of its director nominees on the white proxy card. Glass Lewis noted that McDonald's appeared to be making "meaningful progress towards meeting its goal of responsibly phasing out gestation crates from its U.S. supply chain, and the company has offered a reasonable rationale for the recent delay in its progress. After review, we do not see any evidence to suggest the company's practice of housing pregnant sows in the initial phase of pregnancy represents a substantial deviation from current industry practice."
Icahn said he will continue to focus on injustices such as animal welfare and "unconscionable" wage gaps, which were the two reasons he cited in March for seeking two seats on Kroger's board. In response, the grocery chain said while it is not directly involved in raising or the processing of any animals, they are committed to helping protect the welfare of animals in their supply chain. Kroger has an established Responsible Sourcing Framework to clearly define policies, requirements and practices, including an Animal Welfare Policy, which articulates the expectation that all their suppliers will have transitioned away from gestation crates by 2025.
In his statement this week, Icahn also noted some "significant" progress has occurred since his McDonald's campaign launched earlier this year, in terms of corporate animal welfare policies:
"Cheesecake Factory announced it's no longer waiting until 2025 to reach 100% cage-free eggs, but is accelerating the pledge and will reach 100% this year. The company also announced in its CSR report that it's changing its pork commitment to mandate that Proposition 12 standards be followed nationwide in its supply chain – and will reach 75% Proposition 12 compliant pork nationally this year.

"General Mills posted an update saying that by the end of next year, 100% of its pork will be nearly gestation crate-free (with sows confined for a maximum of only 9 days per pregnancy cycle). And it confirmed that it's still working to reduce that to zero days.

"Conagra Brands announced that, this year, it's going to create a glidepath for reaching 100% crate-free pork.

"Both CVS and Walgreens announced that they are accelerating their cage-free transitions to reach 100% cage-free eggs this year, rather than waiting until 2025.

"Denny's updated its pork procurement policy to include a pledge to create a plan this year for going 100% gestation crate-free.

"The PIGS Act, the first bipartisan federal legislation to prohibit the confinement of pigs in gestation crates, was also introduced. This progress is encouraging, and it is crucial that boards and management teams are held accountable for meeting their public pledges."
When McDonald's made its 2012 commitment regarding group housing for pregnant sows, it was shaped with input from industry experts and the American Association of Swine Veterinarians. It led to a step-change in the industry, with a commonly adopted approach to group housing.
Based on current estimates, McDonald's says it would require at least 300-400 times the animals housed today in "crate-free" systems to keep their supply chain running. It would also presents a cost challenge.
"McDonald's today pays a premium to purchase group-housed pork in accordance with our 2012 commitment. Sourcing from this niche market, as Mr. Icahn, his director nominees – Maisie Ganzler and Leslie Samuelrich – and HSUS suggest, would significantly increase those costs, placing a burden on all aspects of our business, our supply chain and McDonald's customers, while lacking the broad support of industry experts."
Subscribe to Our Newsletters
National Hog Farmer is the source for hog production, management and market news
You May Also Like
---