African swine fever is on the move in Europe
African swine fever is on the move in Europe
ASF has been confirmed in pigs in Germany just 13 miles from the border with the Netherlands.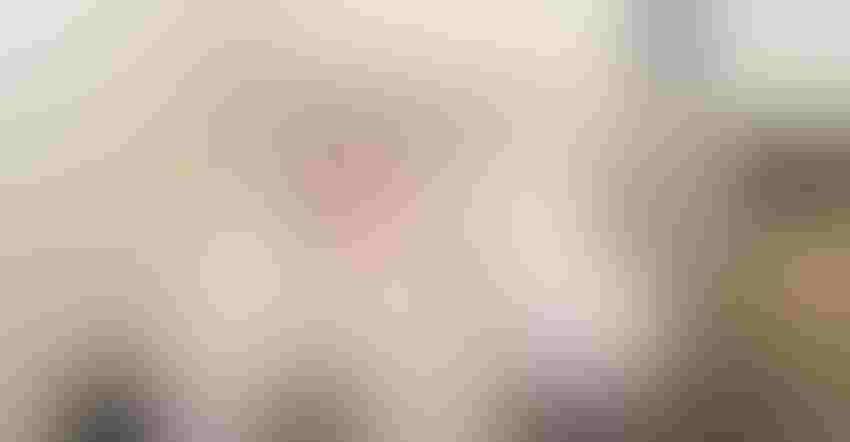 Plum Island Animal Disease Center
The quarterly hog and pig report, issued June 29, showed 1% fewer inventory compared with one year ago. Total inventory was measured at 72.5 million pigs, down 1%, kept for breeding hogs were pegged at 6.17 million, also down 1% from the same period last year and hogs kept for market were reported at 66.4 million, down 1%. The weight breakdown in the market hog category was evenly distributed, all categories were 1% lower than year ago numbers.
This report confirmed that the herd contraction remains in place for the U.S. hog herd. Four major hog producing states reported breeding numbers higher than year ago levels. This included Texas +23%, South Dakota +7%, Iowa +3% and Missouri +1%. Nine major hog producing states reported breeding herd inventory below year ago levels and these included Colorado, Illinois, Indiana, Kansas, Michigan, Minnesota, Nebraska, Ohio and Utah. Three states stood at 100% which were North Carolina, Oklahoma and Pennsylvania.
Utah showed breeding stock down 6% at 80,000 sows. These sows will most likely be completed culled by the next report as Smithfield is slated to close down their Farmer John slaughter plant in California by the end of the year. Smithfield cited high operating costs of doing business in California as the main reason for the shutdown (Prop 12). So, this cull represents another 1% coming out of the breeding herd during the current quarter.
Given the challenges facing nearly all hog producers, including high feed costs and transportation costs, it's fair to predict that contraction will likely continue during the remainder of 2022. 
Massive contraction of pig numbers has been well documented throughout the EU during the last 12 months. Europe has a disease problem on their hands and it's likely to get worse, perhaps far worse before it gets better.
African swine fever is on the move in the EU. The disease is most likely jumping around on the train system which allows travel across borders without bag checks. Last week it was reported that ASF was confirmed in commercial pigs in Germany just 5 miles from the border with France.
In breaking news as I write this article, ASF has been confirmed in pigs in Germany just 13 miles from the border with the Netherlands. I'm not an expert on pork production in the EU but I believe the Netherlands is heavy in farrowing operations and then typically ships baby pigs to other parts of Europe for finishing. So, it appears highly likely that ASF will continue to disrupt pork production in the EU. Europe is the main provider (Spain) of pork to China. 
Speaking of China don't ever forget that China, when it comes to pork production, is the big dog. Pork production in China is greater than production in the United States, Brazil, Canada, Russia, Germany, France, Italy and Vietnam combined.
Since early April pig prices in China have started moving higher and recently, they accelerated sharply higher. Pig prices are more than 50% off the lows. This is most likely a function of declining production as massive herd liquidation is complete and partially due to improved demand as China opens up major cities from COVID lockdown. Current pig prices are now thought to be above breakeven for most Chinese pork producers.
My sources are suggesting that the sow herd in China is likely down 8% from year ago levels. Everything is big in China including the size of the herd reduction. These private inventory estimates will not match up closely with figures reported by the Chinese government. One must go by what the Chinese do, not by what they say. My sources are suggesting a time lag of three to four months from the time that pig prices rally sharply to when China starts importing large amounts of pork, again. U.S. pork shipments to China are down about 70% this year. 
Recent data provided by the USDA suggests that high U.S. retail pork prices has contributed to slower pork consumption in the United States. This in tandem with poor exports has forged a top in lean hog futures. The market actually topped in the wake of the March hog and pig report.
Given the recent inventory data from the June hog and pig report, unless China moves into the U.S. market sooner than expected, producers should prepare for lower trending futures for the rest of the summer. The current wild card is the unfolding situation in the EU. My best guess is that the highs in July and August futures established in early June will not be taken out and likely not even challenged. 
Source: Dennis Smith, who is solely responsible for the information provided, and wholly owns the information. Informa Business Media and all its subsidiaries are not responsible for any of the content contained in this information asset. The opinions of this writer are not necessarily those of Farm Progress/Informa.
Subscribe to Our Newsletters
National Hog Farmer is the source for hog production, management and market news
You May Also Like
---