Administration releases NAFTA objectives
Administration releases NAFTA objectives
Legislative Watch: USTR releases NAFTA renegotiation objectives; KORUS being looked at; Senate ag appropriations above Trump's proposal; undersecretaries nominated; Hot Dog Day a hit.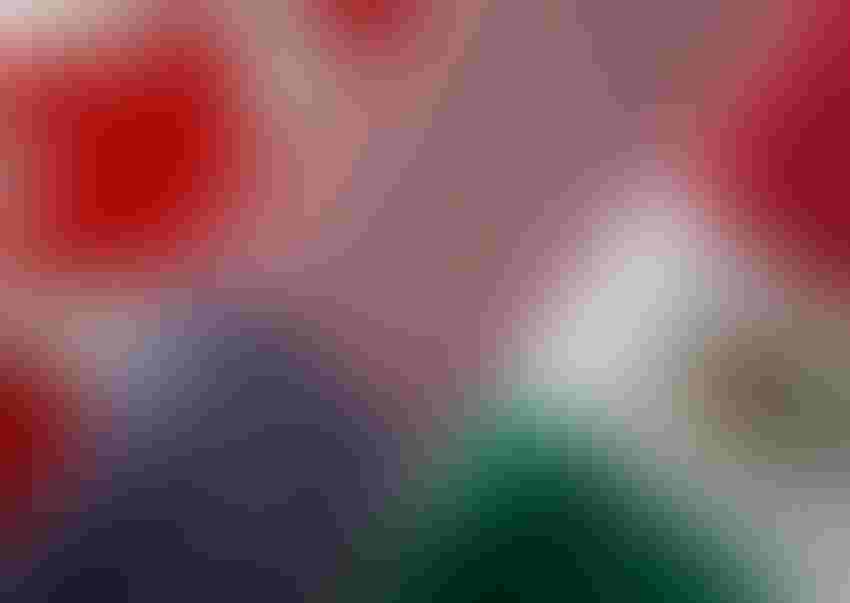 The U.S. Trade Representative released a comprehensive summary of the administration's negotiating objectives for the renegotiation of the North American Free Trade Agreement. The administration says it will seek a much better agreement that reduces the trade deficit with Canada and Mexico. The USTR outlined the following objectives for agriculture.
Agricultural goods: Maintain existing reciprocal duty-free market access for agricultural goods.
• Expand competitive market opportunities for U.S. agricultural goods in NAFTA countries substantially equivalent to the competitive opportunities afforded foreign exports into the U.S. market, by reducing or eliminating remaining tariffs.
• Seek to eliminate non-tariff barriers to U.S. agricultural exports including discriminatory barriers, restrictive administration of tariff rate quotas, other unjustified measures that unfairly limit access to markets for U.S. goods, such as cross subsidization, price discrimination, and price undercutting.
• Provide reasonable adjustment periods for U.S. import-sensitive agricultural products, engaging in close consultation with Congress on such products before initiating tariff reduction negotiations.
• Promote greater regulatory compatibility to reduce burdens associated with unnecessary differences in regulation, including through regulatory cooperation where appropriate.
Sanitary and phytosanitary measures: The objectives regarding SPS issues are:
• Provide for enforceable SPS obligations that build upon World Trade Organization rights and obligations, including with respect to science-based measures, good regulatory practice, import checks, equivalence and regionalization, making clear that each country can set for itself the level of protection it believes to be appropriate to protect food safety, and plant and animal health in a manner consistent with its international obligations.
• Establish a mechanism to resolve expeditiously unwarranted barriers that block the export of U.S. food and agricultural products.
• Establish new and enforceable rules to ensure that science-based SPS measures are developed and implemented in a transparent, predictable and non-discriminatory manner.
• Improve communication, consultation and cooperation between governments to share information and work together on SPS issues in a transparent manner, including on new technologies.
• Provide for a mechanism for improved dialogue and cooperation to address SPS issues and facilitate trade where appropriate and possible.
The reaction from the agriculture community was positive. The key message has been do no harm to the gains that agriculture has made under NAFTA. The first round of negotiations will take place in Washington, D.C., Aug. 16-20.
USTR to begin reexamining the Korea FTA
The USTR announced that it has formally informed South Korea that it would begin a reexamination of the U.S.-Korea Free Trade Agreement. The United States will be calling for a special joint committee meeting to discuss the trade agreement and consider changes. Under the KORUS agreement, the joint committee is required to meet within 30 days. However, if the administration intends to renegotiate the trade agreement it has to inform Congress 90 days in advance under the requirements of Trade Promotion Authority.
U.S. agriculture has seen significant gains since the implementation of KORUS. South Korea is the fourth largest export market for U.S. pork. Due to KORUS, U.S. pork and variety meat exports to South Korea increased from $190 million in 2010 to $421 million in 2012 and $470 million in 2015. Duties on U.S. pork (22.5% on chilled pork and 25% on frozen pork) will be phased out. Frozen bellies and other frozen bone-in cuts went to zero on Jan. 1, 2014; frozen other (largest category for U.S. exports) went to zero on Jan. 1, 2016; and chilled cuts go to zero over 10 years, with a safeguard.
U.S. beef exports have increased dramatically under KORUS. They reached $1.1 billion in 2016 up from $582 million four years earlier. Under KORUS, South Korea's tariffs on U.S. beef dropped from 40% to 32% when the agreement went into effect (March 2012) and is scheduled to drop over time to 9% by 2028.
South Korea is also an important grain market for the United States. It was the fourth largest export market for U.S. corn and distiller's dried grains with solubles in calendar year 2016 and the sixth largest market for U.S. barley in 2015-16.
The leadership of the House Ways and Means Committee and Senate Finance Committee wrote U.S. Trade Representative Robert Lighthizer indicating they expect USTR to consult with them during the administration's discussions with Korea regarding KORUS.
Senate ag appropriations bill above Trump's proposal
The Senate Appropriations Committee passed the fiscal year '18 agriculture appropriations bill that provides $145.4 billion in discretionary and mandatory funding which is $4.85 billion above President Trump's request and $7.9 billion below the fiscal year '17 level. Discretionary funding is $20.525 billion which is a cut of $353 million compared to fiscal year '17. The bill rejects many of the administration's proposed cuts in rural development, trade and research programs.
In a key move to assist cotton and dairy producers, the bill makes cottonseed eligible for the Price Loss Coverage program and overhauls the dairy industry's Margin Protection Program to make it significantly more attractive to producers. By taking this action, it may relieve some pressure on passing a farm bill next year because by putting the money in the appropriations bill it will help with the farm bill baseline next year. Otherwise the House and Senate Agriculture Committees would have had to find new money or cut other programs to provide additional assistance for cotton and dairy. Key items in the bill include:
• Agricultural research: $2.55 billion to support agricultural research conducted by the Agricultural Research Service and the National Institute of Food and Agriculture. This amount includes $375 million for the Agriculture and Food Research Initiative, maintaining the increase provided in fiscal year 2017.
• Land-grant universities: Formula research funding for land-grant universities is maintained at fiscal year 2017 enacted levels.
• ARS research labs: Rejects the administration's proposal to close Agricultural Research Service research labs.
• Animal and Plant Health Inspection: $953.2 million for APHIS, $143.2 million above the budget request and $7 million above the fiscal year 2017 enacted level. Overall funding will continue programs to control or eradicate plant and animal pests and diseases that threaten U.S. agriculture production.
• Farm Service Agency: $1.521 billion for FSA for various farm, conservation and emergency loan programs.
• FSA local offices: Prohibits the closure of local FSA offices.
• Food Safety and Inspection Services: $1.038 billion, $6 million above fiscal year '17 enacted level. Maintains funding for catfish inspection.
• Rural development: Provides $675.3 million for rural development programs.
• Child nutrition: Provides funding for the school breakfast and lunch programs; Supplemental Nutrition Assistance Program (food stamps); and Special Supplemental Nutrition Program for Women, Infants and Children.
• Trade promotion: Provides full funding for the Foreign Market Development Program ($34.5 million) and Market Access Program ($200 million).
• International programs: Provides $1.6 billion for Food for Peace grants and $206 million for McGovern-Dole International Food for Education and Child Nutrition Program. The administration proposed eliminating these programs.
USDA undersecretaries nominated
The White House announced President Trump would be nominating Ted McKinney to be USDA undersecretary of Trade and Foreign Relations. This is a new position established in the 2014 farm bill. McKinney currently serves as Indiana director of agriculture. Previously he worked at Elanco and Dow AgroSciences.
Sam Clovis has been nominated to be the undersecretary for Research, Education and Economics. Clovis currently is senior White House adviser at USDA. He served as chief agriculture policy adviser to the Trump campaign.
Get your hot dogs here … Hot Dog Day on Capitol Hill
Nearly 1,000 Senators, Congressmen, Congressional staff and meat industry leaders consumed 3,500 hot dogs, corn dogs, brats and sausages at this year's Hot Dog Day on Capitol Hill sponsored by the North American Meat Institute.
Hall of Famer Jim Palmer (Baltimore Orioles), Al Hrabosky (St. Louis Cardinals) and U.S. Olympic softball gold medalist Jennie Finch signed autographs. This is one of the most popular events on Capitol Hill.
Subscribe to Our Newsletters
National Hog Farmer is the source for hog production, management and market news
You May Also Like
---