ACE Agriculture Act to spur high-risk, high-reward research
ACE Agriculture Act to spur high-risk, high-reward research
AgARDA funds would improve early detection of emerging pathogens, pests, coordinate vaccine development for pathogens, such as African swine fever.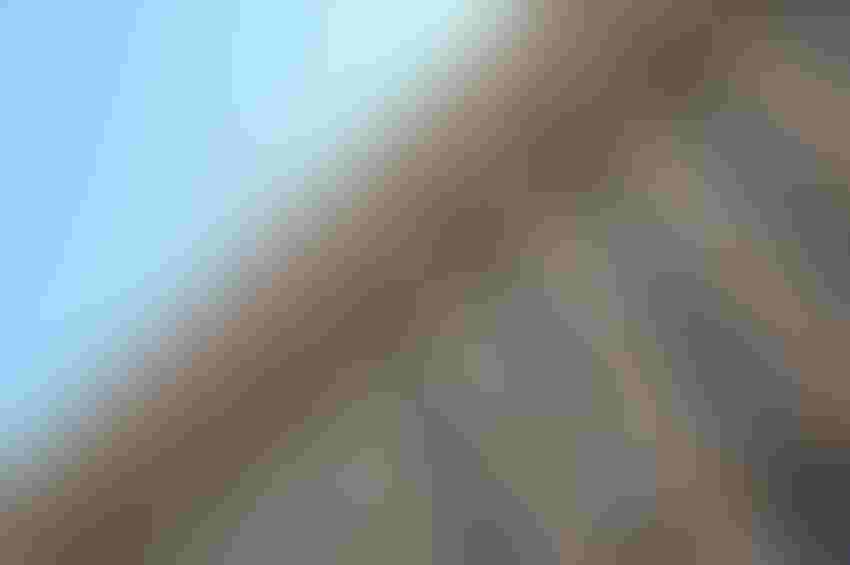 Colorado U.S. Senator Michael Bennet and U.S. Senator Roger Marshall (R-Kan.) have introduced the Advancing Cutting Edge Agriculture Act to support high-risk, high-reward agricultural research and development at the USDA. The senators say the ACE Agriculture Act will help secure America's food supply and give farmers and ranchers the tools they need to meet the challenges of the 21st century. U.S. Representatives Jimmy Panetta (D-Calif.) and Randy Feenstra (R-Iowa) will introduce companion legislation in the U.S. House of Representatives next week. 
"As Colorado's family farmers and ranchers face persistent drought, higher costs, extreme weather and increased global competition, it is more important than ever to invest in cutting-edge research to spur agricultural breakthroughs, including practices to conserve water and cut greenhouse gas emissions," said Bennet. "The ACE Agriculture Act will strengthen American leadership in agricultural research, and help farmers and ranchers be a part of the solution to our changing climate and agriculture landscape."
"Now more than ever, Americans have seen how vulnerable our nation's food system can be. Whether it is facing challenges within the supply chain, unforeseen biological disasters, or the threat of foreign adversaries, targeting these risks through research will ensure that the United States continues to provide a safe, secure food supply for a growing world population," said Marshall. "Reauthorization of AgARDA will allow the Department of Agriculture to partner with public research institutions on rewarding advanced research initiatives that preserves the United States' role as a global agriculture leader amid a changing economic landscape."
"Our farmers face an evolving set of challenges and need new, groundbreaking agricultural technologies, approaches and data systems to continue to survive, provide and thrive," said Panetta. "This bipartisan legislation would double our investment in agricultural innovation and expand our efforts to provide for our nation's food security and climate resiliency.  For our farmers to continue to compete, they need to be equipped with cutting-edge tools that will push both American and global agriculture forward."
"Continued investment in agricultural research and development is vital to the success of our family farmers and rural main streets in Iowa," said Feenstra. "From foreign animal disease mitigation to increased crop yields, cutting-edge agricultural research and innovation will help make our farmers and producers more profitable, productive, and competitive in global markets. I am proud to help introduce the ACE Agriculture Act to provide our nation's brightest minds with the resources they need to power American agriculture and support Iowa farmers."
From high fertilizer prices to extreme weather and poor soil health, American family farmers and ranchers face major challenges today. Yet, the development of novel agricultural technologies and approaches to help solve these issues has not kept pace. While these technologies have the potential to yield game-changing benefits for agriculture and food, private capital often considers them too financially risky for investment and the USDA instead prioritizes lower-risk research projects to reliably, yet incrementally, deliver results.
The 2018 Farm Bill established the Agriculture Advanced Research and Development Authority at USDA to fill this gap and invest in high-risk, high-reward research and development in agriculture and food. Modeled after the successful Defense Advanced Research Projects Agency and Advanced Research Projects Agency–Energy programs, AgARDA spurs innovation through the development of breakthrough technologies and practices to address water conservation, soil health, disease and pest management, and extreme weather variability. The research and solutions advanced from AgARDA will help our farmers and ranchers meet the challenges of a changing agricultural landscape, increase production to address a growing global population, and help U.S. agricultural products compete in global markets.
Specifically, this bill would:
Double the authorization of the existing program from $50 million to $100 million to ensure access to more transformative agricultural innovation projects across multiple states. 

Expand the existing program's scope to:

Address animal and plant pathogens and pests which could help farmers increase production capacity and competitiveness.

Include opportunities for projects that could help farmers and ranchers use less water; enhance soil health; and mitigate, reduce and/or sequester greenhouse gas emissions from farms and ranches.

AgARDA funds projects to help address:

Pathogens and pests: Improve early detection of emerging pathogens and pests and coordinate vaccine development for known pathogens, such as African swine fever.

Drought: Catalyze technological breakthroughs and practices to monitor, analyze and distribute data on soil moisture in fields to help farmers and ranchers better manage their resources.

Soil health: Boost soil health and reduce GHG emissions from farm operations.

Extreme weather: Develop crops to become genetically resistant to drought, heat and high speed winds.

Increasing production demand: Cut food waste, optimize food production on less land and increase nutrient content of food.
"Increased research is the key to efficiently improving yields for our nation's corn farmers in a climate-smart way," said Randy DeSutter, National Corn Growers Association.
"Long-term, intentional investment in innovative, next-generation agriculture research is critical to cementing our nation's leading role in the global ag economy," said Richard Linton, president of Kansas State University. "The ACE Ag Act offers a clear path forward to ensure technological and financial barriers are removed as we work to build forward-thinking solutions for some of the most pressing issues within the ag industry, including water conservation and crop resilience."
"This bill comes at a critical time as investments in innovation and rapid research advancement will be essential in solving the numerous and complex challenges facing our agricultural enterprise. From defense to health to energy – advanced research programs like AGARDA have been proven successful and are a critical part of ensuring the United States' competitiveness in a global playing field. We look forward to working with Congress to grow the funding capacity of AGARDA in the upcoming Farm Bill," said Alan S. Rudolph, vice president for research, Colorado State University.
"AgARDA's focus on long-term, high-risk research is important to the pork industry and the global threats farmers face today from foreign animal disease, pests, and other challenges. The federal government is uniquely situated to tackle these research priorities to help bridge critical information gaps and ensure American agriculture is thriving now and into the future," said the National Pork Producers Council.
Subscribe to Our Newsletters
National Hog Farmer is the source for hog production, management and market news
You May Also Like
---