A Christmas and New Year's wish list
A Christmas and New Year's wish list
We'll not fondly remember 2020, but we need to recall its lessons often.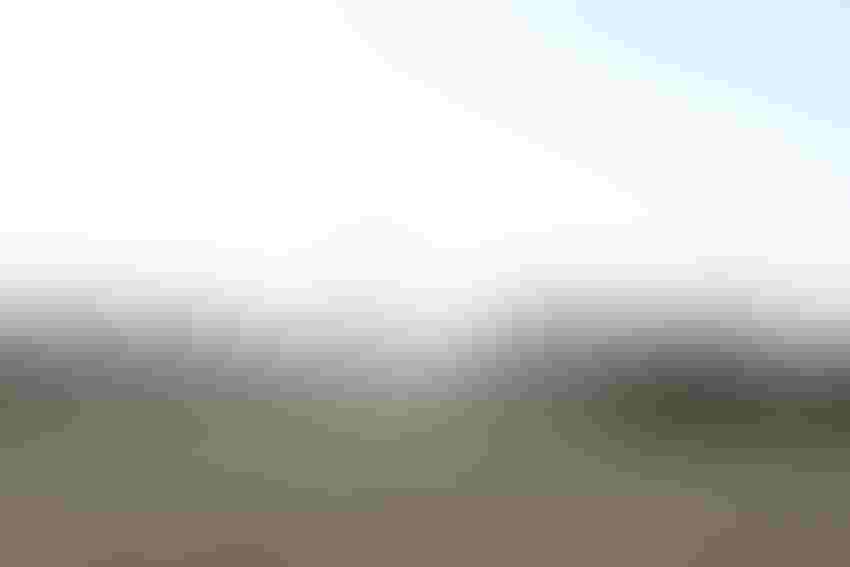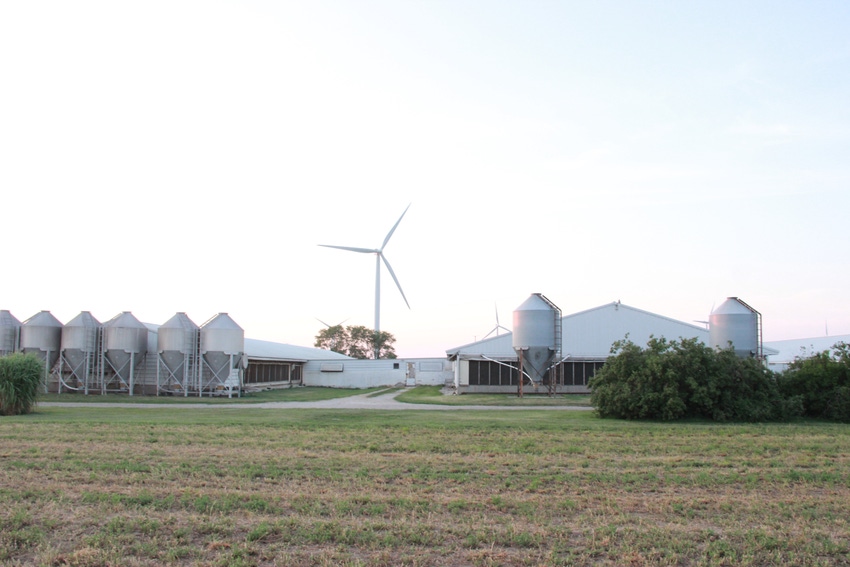 What would I like Santa and Father Time (or Baby New Year or, if you are into the classics, the Roman God Janus, who got a month named after himself!) bring this holiday season? The list is lengthy, but here are the ones that I think would bring the most prosperity and happiness to the U.S. pork industry.
 A large dose of graciousness for everyone. The trouble, of course, is that this is like water – you can lead the proverbial horse to it, but you can't make him drink.  I'm so tired of the vitriol and self-righteousness of our national and international discourses, and I think many or most of you are, too.  It's just old, and someone has to "be the bigger person" if it is to ever stop. For now, I'm going to hope that President-elect Biden will be that person. I have to be honest and say that my expectations are low.  The primary reason?  Even if he is personally inclined to be a peacemaker, I'm not sure our current system will allow him to be so without vilification from his own supporters.  It's sad when one can't or won't do the right thing, but I can understand that such actions would be risky, especially with the seeds of an insurrection already obvious.  It's high time someone took the risk.  In the meantime, please make sure that you accept and give grace in your own personal dealings.  We normal people need to set a higher example for our so-called leaders.  It has to start somewhere.

Millions more doses of highly effective coronavirus vaccines. This wish is both humanitarian and economic. Clearly, we need to stop the suffering and isolation that COVID-19 has wrought.  By the time you read this, 300,000 of our fellow citizens will have perished due to this disease.  Many of you have lost ones close to you, or at least haven't been able to be with important people in your life.  I look forward to the day when those losses and separations end – and when we all return to the normal activities that drive our economy and create well-being for all citizens.  Economics and economies run on ACTIVITY, and the only way I see that getting back to normal is for confidence levels to return to normal. Little did we know how safe we were or how we could look ahead with some semblance of confidence. Hard times teach important lessons.

Better, more accurate and dependable data.  Okay, I slipped into economist mode on this one, but we have seen this year what uncertainty really looks like and how uncertainty (quantifiable) can lead to risk (non-quantifiable). It would be nice to know exactly what is happening in China. I don't hold out much hope for that, but it is a major player that is still pretty much a black box when trying to figure out how many pigs they have, how many people are sick, etc. etc. etc. I'm looking forward to an accurate "Hogs and Pigs" report on December 23.  I'm not saying the people at U.S. Department of Agriculture are bad, not good at what they do, incompetent or anything else—I have heard them be called all of these this year.  I don't believe any of that. But, they have swung and missed pretty badly on two pitches that were likely impossible to hit. This next pitch is coming a little straighter and at something less than 95 mph.  Let's see them knock it out of the proverbial ballpark.

Sensibility in climate change policies. I'll be the first to admit that I don't know a lot of the nuances of this, but I do know it is something we are going to be neck deep in once again with Mr. Biden in the White House. The data are clear that the world is warming and that this warming is different than that of past long-term cycles. Some would argue those data are completely driven by the consumption of carbon-based fuels and delicious-tasting meat.  Others argue just the opposite.  To me, it seems silly to keep arguing if we can identify a few things that will make a difference. I'm sort of old fashioned; I really do believe people should be the key here, and I'm very confident that there is some low-hanging environmental fruit that can make a difference in the trends and place undue burdens on very few. Don't let perfect be the enemy of good. 

Progress by hog sellers and buyers in determining an effective, fair method of valuing a pig at the point of ownership transfer. "Weekly Preview" readers know that I have been on this soap box for a good while, so this one is no surprise. This has been the Holy Grail of a lot of people for a long time. Some progress has been made for some sellers but not for all. The remainder need to be included, and I suggest that 2021 would be a great year to do it. The industry witnessed the two largest hog farm liquidations EVER this past year, and I propose that the primary reason was the pricing mechanism used to value the hogs that those two operations produced. Some packers are seriously talking about this. Others are talking about it but making ridiculous offers to producers. Still, others don't seem to think it is a problem, or recognize that anything is amiss.  There will be pork production systems (ie. non-integrated combinations of a packer and suppliers) that figure out how to do this and gain a competitive advantage on their intransigent or greedy rivals.  I don't know if that will happen in 2021, but it will eventually happen.  Those that do will have individual parts of their value chain earning reasonable returns on capital and producing hogs that yield pork that provides extra value to packers, processors and consumers.  And, I think they can do it without vertically integrating by ownership. 

A continuation of strong domestic pork demand.  I say "continuation" there with a bit of trepidation, because October real per capita expenditures were closer to year-ago levels than any month since May. Is the retail-driven pork demand surge over? We will not know that until November trade data are available in January. I believe that the shift to retail for pork purchases can have long-term benefits for the pork industry. Where can a consumer more easily purchase pork for a meal – in a restaurant or at a grocery store? The answer is at the grocery store, unless the consumer is eating breakfast.  Where can a consumer more directly compare the value of pork – in a restaurant or at a grocery store? Given the first answer, this one is pretty obvious.  But, I also think about the relative values of the cuts observed at grocery stores. Most pork is significantly less expensive than beef. Pork chops and chicken breasts are usually comparable.  Pork clearly loses on relative price only to leg quarters. With some knowledge, consumers can get great value (satisfaction versus cost) with pork. And pork knowledge is, as with most things, far more accessible in today's internet world with YouTube, hundreds of blogs and more wannabe celebrity chefs than you can count. We will have roughly the same amount of pork per person in the U.S. than we have had this year. Strong demand would mean higher deflated retail prices in the year to come, and the industry has to convince consumers that the product is worth more of their hard-earned dollars. 
There are more things on my list, but that's enough for now.  Here is wishing you and yours a very Merry Christmas and Happy New Year!  We'll not fondly remember 2020, but we need to recall its lessons often.
Source: Steve Meyer, who is solely responsible for the information provided, and wholly owns the information. Informa Business Media and all its subsidiaries are not responsible for any of the content contained in this information asset. The opinions of this writer are not necessarily those of Farm Progress/Informa.
Subscribe to Our Newsletters
National Hog Farmer is the source for hog production, management and market news
You May Also Like
---