Minimize Exposure To Swine Barn Dust
Minimize Exposure To Swine Barn Dust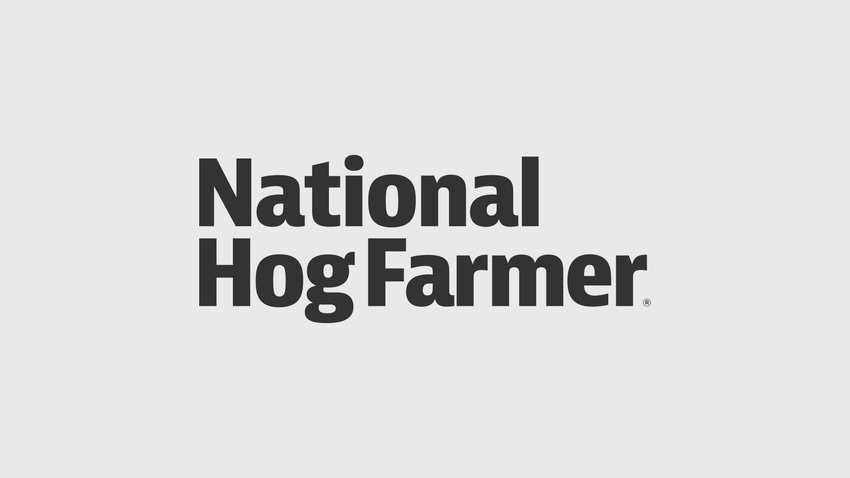 Swine barn dust contains feed proteins, endotoxins and other unidentified components, some of which are potent causes of inflammation.
That's why people who are allergic to swine feed components (canola, barley, soy, corn) should not be exposed to swine barn dust at all, says Philip Willson, senior research scientist, Canadian Centre for Health and Safety in Agriculture at the University of Saskatchewan in Saskatoon.
Unidentified components of swine barn dust that are not endotoxins can be potent causes of inflammation, meaning it is important to minimize the exposure of all personnel to swine barn dust in order to preserve respiratory health.
To quantify these effects, scientists from the Canadian Centre for Health and Safety in Agriculture along with other researchers from the University of Saskatchewan have studied the effects of repeated exposure to a range of doses of swine barn dust (SBD) on airway disease and inflammation using a mouse model system.
First, a number of components, including endotoxin and a number of feed proteins, were identified in SBD to help pinpoint some of the potential health hazards in SBD.
Second, mice were exposed to a series of doses of SBD mist for 20 minutes/day, every day for 14 days. The middle dose of SBD was chosen to represent the amount of dust exposure in a typical modern swine barn. Asthma-like response in the mice was measured. At the end of the 14-day exposure period, lung response was measured by counting cells washed out of the lung and measuring cytokines (substances secreted by cells of the immune system).
The asthma-like response was significantly higher in the group of mice exposed to the highest concentration of SBD, and this group also had significantly greater inflammation than controls.
There were also substantially more immune-response cells washed from the lungs of mice exposed to the higher levels of SBD for the 14-day period.
The SBD exposures in this study caused chronic-type lung disease responses.
The association between the asthma-like response and dose of SBD suggests that a threshold of disease risk occurs after a relatively low, chronic exposure to SBD.
Researcher: Philip Willson, Canadian Centre for Health and Safety in Agriculture, University of Saskatchewan. For more information, contact Willson by phone (306) 883-2189 or e-mail [email protected].

Subscribe to Our Newsletters
National Hog Farmer is the source for hog production, management and market news
You May Also Like
---