Manure treatment – Sulfi-Doxx – is popular with WPE '15 visitors
Manure treatment – Sulfi-Doxx – is popular with WPE '15 visitors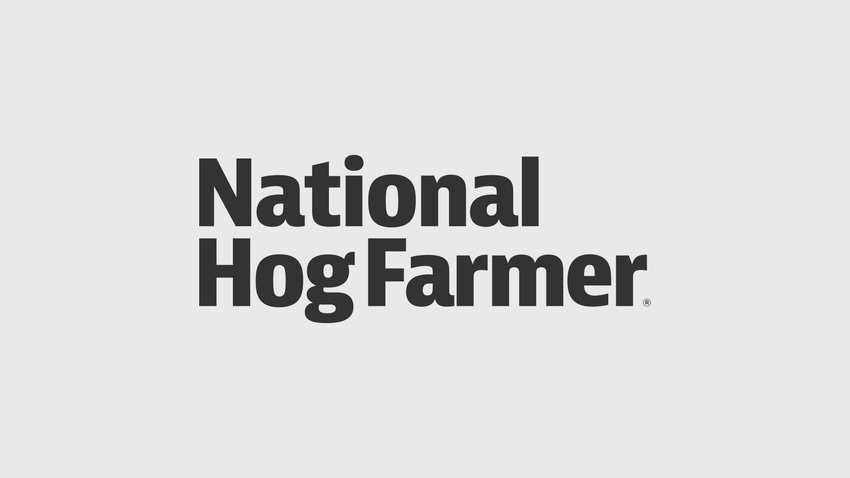 The National Hog Farmer New Product Tour starts with companies nominating products for consideration. Each of those nominated products gets reviewed by an expert panel that includes an engineer, veterinarian, Extension specialist and a producer. Not every entry gets chosen as an expert panelist as a "finalist." Those are profiled elsewhere in this publication.
However, the New Product Tour also has a "popularity" component where show visitors can review the items entered and vote for a favorite. For 2015, the product that garnered the most ballots is Sulfi-Doxx Black Magic from Direct Biologicals, Yankton, S.D.
The product has long been used in the waste-water treatment industry to reduce hydrogen sulfide and metal corrosion issues. Direct Biologicals is bringing the technology to the swine market.
The company, in its New Product Tour entry, explains that the product has a "unique chemical affinity" to bond to hydrogen sulfide and reduce gaseous emissions. According to the company, this bonding action keeps hydrogen sulfide from being released during pit agitation and pumping.
The added benefit, according to the company, is that reducing hydrogen sulfide and ammonia means the manure is a more stable fertilizer, which means less nitrogen and sulfur being lost to air volatilization and runoff over the course of the year.
In the field
In its entry, Direct Biologicals presented some work done with Dan Meyer, Iowa State University swine Extension specialist. The test of Sulfi-Doxx was to determine the effectiveness of the product in preventing hydrogen sulfide emissions during pit agitation. The building housed 1,000 head of finishing pigs and was separated by a concrete wall that did not have equalization holes in the bottom, according to the company.
Hydrogen sulfide readings were taken on the minute for the first 100 minutes of agitation inside both the treated side and the untreated side of the facility. In the untreated room, hydrogen sulfide readings peaked at 203 ppm and averaged 93 ppm. In the treated room where the product was used, hydrogen sulfide levels peaked at 10 ppm and averaged 2.7 ppm.
Rising concerns about hydrogen sulfide during pit agitation may be the reason World Pork Expo visitors voted for Sulfi-Doxx. While the study was for a single barn, it shows potential. 
According to Direct Biologicals, the material used in making the product comes from a mine in the southeast U.S. The company explains: "The associated lignin complexes that compose Sulfi-Doxx are actually components of cypress trees that have been broken down and decomposed in a 2-mile diameter geological depression over the course of millions of years."
This unique lignin has a high hydrogen sulfide absorption rate and also has an acid fraction that stabilizes nitrogen due to air volatile ammonia, improving fertility potential, too. Learn more about the product by visiting directbiologicals.com.
Subscribe to Our Newsletters
National Hog Farmer is the source for hog production, management and market news
You May Also Like
---