Manure Brokers Help Pork Producers
Manure Brokers Help Pork Producers
"Manure can be variable, so we want to make sure we see multiple analyses," Scholting says. Because manure test results can vary depending upon when and where the test sample is taken, it can be risky to focus on the highest-testing sample, so he suggests using the weakest sample.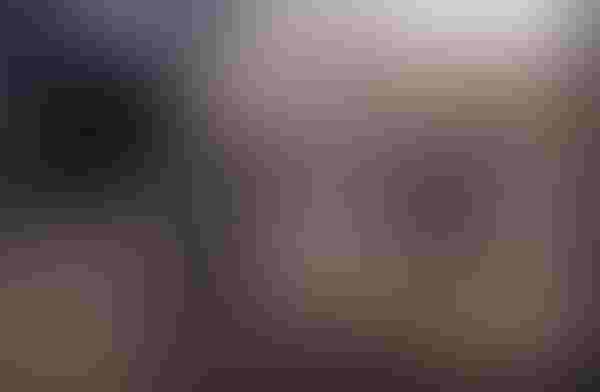 Then it comes to selling manure, pork producers need to know their product and understand what their crop-producing customers are looking for. Good negotiating skills can come in handy, too, according to a panel of manure brokers who fielded questions at the recent North American Manure Expo in Norfolk, NE.
"Most producers have costs associated with managing manure. Selling manure is one way to bring dollars back to the operation," says panelist Andy Scholting, co-owner and manager of Nutrient Advisors, LLC, West Point, NE. Scholting helps farmers and feeders develop manure sales programs.
The first piece of advice all panel members agree on is, "Get your manure analyzed." You need to know exactly what you have to offer.
"Manure can be variable, so we want to make sure we see multiple analyses," Scholting says. Because manure test results can vary depending upon when and where the test sample is taken, it can be risky to focus on the highest-testing sample, so he suggests using the weakest sample. A producer's reputation may be damaged if the manure doesn't carry enough nutrients to meet the client's crop needs.
"If we want to sell manure like commercial fertilizer, we've got to treat it like commercial fertilizer by testing the manure and selling based on minimum nutrient content and by properly applying the manure," says Abe Sandquist, Natural Fertilizer Services, Inc., Woodbine, IA. Taking multiple samples is key to pinpointing the actual value of the manure, so he assists with sampling and calculating values.
Sandquist is an agricultural consultant, certified crop advisor and agronomist. In addition to helping facilitate manure sales, he works with crop and livestock producers to better manage their crop fertility programs and meet environmental regulations.
Panelist Kendall Bonenberger, president of Environmental Sciences, Inc., (ESI), Lincoln, NE, reinforces the need for an accurate manure analysis. "I tell clients to find out what commercial fertilizer is selling for so we can establish the value of the nitrogen, phosphorus and potassium/1,000 gal. of manure," he says. "Of course, there will be added value from the manure for water-holding capacity, tillage, etc. We don't always sell the manure purely based on the fertilizer value, but for what each party is looking for from the arrangement. The final price is dependent on each situation," says Bonenberger, who provides crop scouting and soil fertility services.
Like others on the panel, Scholting makes sure his customers put a value on the nitrogen, phosphorus, potassium, sulfur and zinc they are using. Micronutrients have value too, but they can be hard to quantify.
"It is also hard to quantify benefits such as the organic matter that is added to soil by using manure and the improvement in infiltration rates," he says. "We will be applying some nutrients that the customer wouldn't be buying at the co-op. Manure is an investment that will pay big dividends over time."
Once the value of the manure nutrients is established, producers have to subtract some value for detrimental things like weed seeds, rocks, salt content or compaction during application.
Loading, transport and application costs must also be figured into the mix. Transportation costs increase as the load travels farther. Typically, transportation costs are part of the negotiation process. Some manure buyers pick up the charge, but others feel it's the seller's responsibility.
Know Crop Production Goals
Scholting advises producers who are selling manure to know their client's crop yield goals so the correct nutrient balance can be delivered.
As a soil scientist, Bonenberger works with clients to obtain soil samples so manure prices can be based on the nutrients each field needs. He has also worked with optical scans and tissue samples to determine a plant's nitrogen needs. This technology helps Bonenberger understand more specifically what the nitrogen requirements for a particular field may be, for example. He then can write a prescription for the nitrogen levels that would be most beneficial to achieve optimum yields.
Sandquist helps buyers and sellers establish manure values by entering nutrient values into a spreadsheet he has developed. "The value of manure is determined by how much you need," he says.
He monitors the nutrient value of a customer's swine manure based on what they are feeding the animals. "What goes in on the input side affects what comes out," he explains. The rations fed in finishing barns result in more nutrient-rich manure than manure from farrowing or nursery barns because finishing pigs are receiving more and sometimes higher-quality feed, for example. The amount of pressure washing and rinsing in a barn can also mean more water in the manure pit. The end result is a less valuable manure product, he points out.
"When pork producers feed products like phytase, the phosphorus levels in manure can be cut nearly in half," Sandquist explains. "A lot of times, nitrogen and potassium levels will be close to average numbers, with lower phosphorus values in the manure." The decreased phosphorus leads to a lower overall nutrient profile, which means the manure may not be as valuable to an end user.
Sandquist wants to make sure clients have all of the information they need to make good decisions. "It's all about bang for the buck. If I have a customer who doesn't need the nutrients, I'm going to tell him that," he says.
Customer Service
Scholting, Sandquist and Bonen-
berger assist clients in setting up transportation for the manure, and monitoring local environmental regulations to make sure proper documentation is in place and rules are followed when manure changes hands.
Sandquist urges producers to make sure the manure they are selling is professionally applied. "It is crucial to have the right person applying the manure, with the right machinery, using correct procedures," he says. "Make sure the application equipment is properly calibrated."
"We have to be cognizant of our need to be good neighbors and follow good-neighbor policies," Bonenberger adds. "Always remember, not only are there state and federal laws, but also county and local regulations to follow."
Manure brokers can help pork producers market manure because they typically work with a number of grain farmers. But even with their help, it can take time to establish a good market for manure.
As part of a good customer service program, Bonenberger encourages producers to follow up with clients who purchase manure to make sure they got the value they were seeking.
Lora Berg is a freelance writer from Lakeville, MN.
Subscribe to Our Newsletters
National Hog Farmer is the source for hog production, management and market news
You May Also Like
---