Iowa Select Farms report shows benefits of hog manure on soil health
Iowa Select Farms report shows benefits of hog manure on soil health
Soil erosion rate of fields in the study was 0.64 tons per acre, in contrast to the Iowa average of 5.9 T/ac and national average of 4.6 T/ac.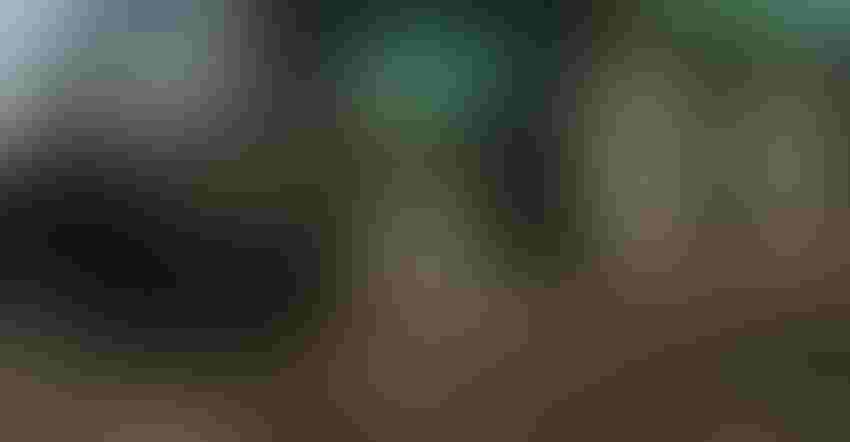 Iowa Select Farms recently released findings of a study conducted on soil health and water quality sustainability. The study gathered data from 14 family farms that receive manure from hog farms—encompassing more than 14,000 acres—located in the Raccoon River Watershed during the 2021 growing season.
At high level, the report indicated the soil erosion rate of fields in the study was 0.64 tons per acre (T/ac) — in contrast to the Iowa average of 5.9 T/ac (and national average of 4.6 T/ac) — and the fields in this project have been rated an overall + (positive) trajectory for the USDA's Soil Conditioning Index.
"We are pleased this study supports our overall principle that hog manure, when applied appropriately, has a positive impact on soil health. Now we have the data that provides measurable numbers and a direct correlation between responsible manure management and conservation practices and improving soil health—all of which helps combat soil erosion and protect water quality," says Erica Lain, sustainability manager at Iowa Select Farms.
The study was conducted as a part of Iowa Select Farms' Smart Soil Partnership Program, which was created to cultivate partnerships to further protect water quality by increasing conservation practices with the 1,700 farmers who receive manure from Iowa Select hog farms.
Sustainable Environmental Consultants, a West Des Moines-based sustainability consulting firm, conducted the study. The study was powered by SEC's EcoPractices platform, a best-in-class, third-party verification and validation platform that provides measurable solutions to help organizations meet their sustainability goals and manage sustainability risk.
The study was funded by the National Pork Board using checkoff dollars in a program implemented to encourage more growers to initiate sustainability analysis on their operations.
Study details
As a part of the study, 163 fields on 14 farms in the Raccoon River Watershed equaling 14,702 acres were analyzed during last year's growing season.

Farms in this study have consistently used hog manure as fertilizer before 2021 due to cropping rotations and nutrient needs, all of which impact overall soil health.

These fields use a mix of in-field and edge-of-field practices, including:

46% of the acres received liquid manure fertilizer at an average rate of 4,486 gallons/acre (which is the recommended rate by DNR

48% of the acres used no-till or reduced-till practices

Acres in the study also included 67 acres of grassed waterways and 111 acres of buffer strips
Study findings
Soil erosion rate of fields in the study was 0.64 T/ac—in contrast to the Iowa average of 5.9 T/ac (and national average of 4.6 T/ac).

The Soil Conditioning Index is a tool from the USDA's Natural Resources Conservation Service that shows the trajectory of soil health. The fields in this project are an overall + (positive) for the trajectory for SCI.

When compared to conventional practices, fields in this study had 1,556 tons of soil saved instead of being lost to erosion, which equates to:

38 tons of nitrogen saved instead of being lost through leaching and runoff

7 tons of phosphorous saved instead of being lost through runoff
"The unique process of our EcoPractices platform pinpoints the influence of specific agricultural practices on soil health, so being able to identify and call attention to this data is key," says Anne Dinges, director of agronomics at Sustainable Environmental Consultants. Dinges says their ongoing commitment to transparency and scientific rigor plays an important role in how they conduct third-party research. "These types of studies are complex and nuanced and involve a variety of variables, but the results clearly indicate the importance of a strong manure management plan combined with other conservation practices can, indeed, impact soil health and help protect water quality."
Moving forward, Iowa Select Farms hopes the findings of this study will encourage others in the industry to take a closer look at the positive impacts responsible manure management and use can have on the overall health of the soil and the environment.
"While we have known the positive impacts a responsible manure management plan and other conservation activities can have on soil health, we now have the data that supports this," says Lain. "This is why we are excited to share these results and look forward to continuing to proactively cultivate partnerships that concentrate on addressing soil health and protecting water quality through responsible manure management and other conservation practices."
Source: Iowa Select Farms, which is solely responsible for the information provided, and wholly owns the information. Informa Business Media and all its subsidiaries are not responsible for any of the content contained in this information asset.
Subscribe to Our Newsletters
National Hog Farmer is the source for hog production, management and market news
You May Also Like
---