Chesapeake Bay TMDL Guidelines Challenge Producers
Chesapeake Bay TMDL Guidelines Challenge Producers
Livestock producers in the Chesapeake Bay Watershed are experiencing increased scrutiny in the wake of the U.S. Environmental Protection Agency's (EPA) recently established Chesapeake Bay Total Maximum Daily Load (TMDL) guidelines. In an attempt to restore clean water in the Chesapeake Bay and related waterways, the EPA is pushing the TMDL, referred to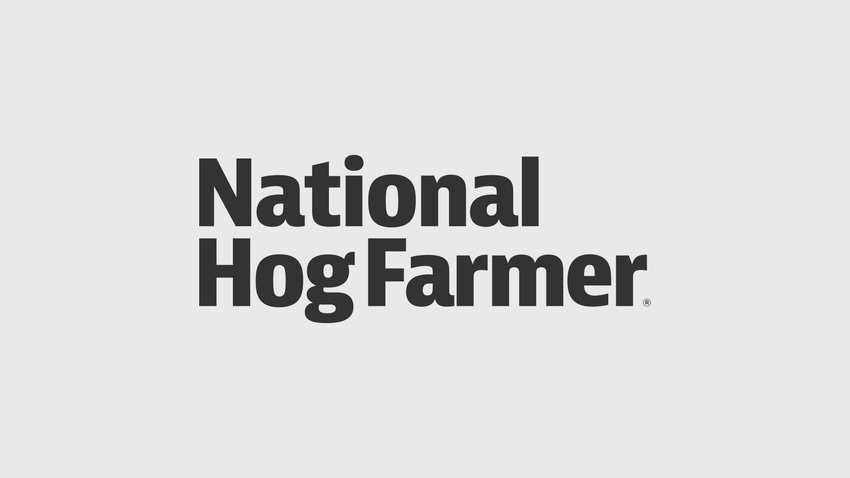 Livestock producers in the Chesapeake Bay Watershed are experiencing increased scrutiny in the wake of the U.S. Environmental Protection Agency's (EPA) recently established Chesapeake Bay Total Maximum Daily Load (TMDL) guidelines. In an attempt to restore clean water in the Chesapeake Bay and related waterways, the EPA is pushing the TMDL, referred to by some as a "pollution diet," as part of a plan to put pollution plans in place by 2025. Environmental experts are speculating the approach used in the Chesapeake Bay could eventually be applied to other U.S. watersheds.

The Chesapeake Bay TMDL identifies the necessary reductions of nitrogen, phosphorus and sediment in a 64,000-square-mile area including Delaware, Maryland, New York, Pennsylvania, Virginia, West Virginia and the District of Columbia. Different EPA jurisdiction areas in those states are following detailed plans regarding how pollution will be reduced within each area.

State legislation is among methods that will be used in an attempt to fund wastewater treatment plant upgrades, urban stormwater management systems and agricultural programs, specifically in Maryland, Virginia and West Virginia. There are plans to dramatically increase enforcement and compliance of state requirements for agriculture in Pennsylvania. Additionally, Pennsylvania is expected to commit state funding to develop and implement state-of-the-art technologies for converting animal manure to energy for farms. Regulators in Delaware, Maryland, Virginia and New York are considering implementation of mandatory programs for agriculture by 2013 if plans for pollution reductions fall behind schedule.

What are the practical implications for livestock producers? Douglas Beegle, Penn State agronomist specializing in nutrient management, says there is an increased emphasis on making sure producers have nutrient management plans in place and are following best management practices. Producers are being encouraged to take full advantage of no-till methods and cover crops, for example. Those not following guidelines will likely be subject to enforcement actions and penalties. "Most of what is called for in our TMDL is based on good managment recommendations, and we will continue to make some progress, but we won't solve the bigger problem unless we figure out a sustainable way for our farmers to deal with excess nutrients in the watershed," he explains.

Beegle says Pennsylvania livestock producers had been making steady progress while working to reduce the amount of nutrients going into the Chesapeake Bay, but the question of how to deal with excess manure nutrients is a difficult challenge for the state's producers. "We import feed, mostly from the Midwest. Because there are not as many crops grown here, the manure nutrients tend to accumulate on the farms and don't go back into crop production. This is driven by global economic forces and there is no good, simple, economic answer to this challenge. We either have to find alternative uses for the excess nutrients and get the manure off the land and back to someplace else, change the structure of the production systems so that excesses are not created in the first place, or figure out some other sustainable way to deal with the imbalances in the system."

In the meantime, the TMDL requirements call for a 25% reduction in nitrogen, 24% reduction in phosphorus and 20% reduction in sediment in the Chesapeake Bay Watershed. The TMDL, which sets Chesapeake Bay Watershed limits of 185.9 million lb. of nitrogen, 12.5 million lb. of phosphorus and 6.45 billion lb. of sediment per year, is designed to ensure that all pollution control measures intended to fully restore the bay and its tidal rivers are in place by 2025.

USDA's Natural Resources Conservation Service (NRCS) is providing up to $3.5 million in financial assistance to support conservation practices that could help benefit the Chesapeake Bay and its tributaries. The money will be available through NRCS' Cooperative Conservation Partnership Initiative (CCPI). Proposals are for single-state and multi-state partnership projects that address natural resource concerns within the six states that are part of the Chesapeake Bay Watershed. Individual landowners and operators cannot submit proposals. Applications will be accepted until Jan. 31, 2011. More information about the request for project proposals, including application instructions, can be found at www.nrcs.usda.gov/programs/ccpi/.
Subscribe to Our Newsletters
National Hog Farmer is the source for hog production, management and market news
You May Also Like
---