Where do you find your information?
Where do you find your information?
A PhD or DVM in swine production helps the credibility of the information source, especially when looking for technical information on health, nutrition.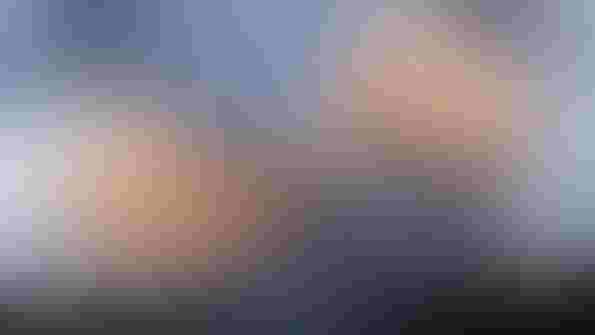 We are at a time that information is readily available at our fingertips. There is a good chance that you are reading this article on a smartphone right now. 
A Pew Research Center study titled "Research on News Use Across Social Media Platforms in 2020" found that 86% of people access their news from a smartphone, tablet or computer. This same study found that 53% of adults prefer to use a digital platform to access information and they mostly use news websites (26%), but also Google or other internet searches (12%) and social media (11%) for information. However, with all of the options available, how do we know that the information we find is credible?
Credibility refers to information that is both trustworthy and high quality. The same research study that I mentioned above found that people using social media typically use Facebook (36%), YouTube (23%), Twitter (15%) and Instagram (11%) for finding information. 
How can we know if the YouTube video or Facebook post we just watched is credible? Here are some points to look for from anyone posting information on social media that can help determine the quality and trustworthiness of the source.
What is the author's level of expertise on the topic? You do not need to have a PhD or DVM to have knowledge in swine production, but it certainly helps the credibility of the information source, especially if you are looking for technical information on health and nutrition.
Experience level also matters. Are you looking at a post from a beginning swine producer or one who has been raising pigs for a lifetime? Firsthand experience of the topic definitely lends to the quality of the information.
Is the author biased or taking a certain point of view? This can be difficult to notice sometimes when accessing information, especially on social media posts. One key to look for is if a group or company is sponsoring the post. If part of the article seems like a commercial, then there may be some bias in the information. It should be noted, that it is ok to seek out others opinions, and sometimes that the information we are looking for. However, a credible opinion article should let the reader know that what the author is presenting is their opinion.
Has the article been through a review process or is it peer-reviewed? In the academic area, many scientific journal articles written are peer-reviewed by outside reviewers before being published. This brings about the highest credibility of a source. However, many of you reading this article are not actively searching scientific journal articles as your first source of information. Popular press or digital magazine articles, such as this National Hog Farmer article, are not peer-reviewed but do go through some editorial phases by someone other than the author.
This is one of the main concerns of many social media platforms. Anyone can post information on an open social media source, such as YouTube, but it can be difficult to determine the credibility or find out if experts have reviewed the article before being published. One habit I use when determining the credibility of a Tweet or Facebook post is if I can find the same information somewhere else.  This usually just takes a quick Google search of the title/topic to see if other sources are sharing the same information or is this one author's opinion.
One final way to check the credibility of social media information or online sources (especially if someone is linking an article to their post) is to look for the date the article was published. This will help you determine if the information is still relevant to what you are trying to answer. This does not mean that older information is not valuable, but it is good to know if you can apply this information to the answer you are looking for. For example: Genetic improvements, such as increased litter sizes and improved feed efficiency, have continued to increase it would not be relevant to use feeding recommendations that were published in the 1980s. However, some management practices or ideas can be recycled for alternative production systems and the only information available might be older but still relevant.
The pork industry has many options available to find high quality and trustworthy information through websites and social media platforms. Pork.org is always a great place to start a search, or your local land grant University Extension website (such as NCState's site) .The Pork Information Gateway is also a place to find many peer-reviewed articles condensed into east to read formats. Many industry websites also share high quality information on their products and services that can be accessed through websites or social media.
As we continue to access more of our information in quick, digital formats, finding credible sources is imperative. There is nothing wrong with using search engines and social media for your information, however using the ideas above the next time you are searching will help you make sure you find the best information possible.
Source: Jonathan Holt, who is solely responsible for the information provided, and wholly owns the information. Informa Business Media and all its subsidiaries are not responsible for any of the content contained in this information asset.
Subscribe to Our Newsletters
National Hog Farmer is the source for hog production, management and market news
You May Also Like
---