What is going on with female death loss and culling?
What is going on with female death loss and culling?
Proper gilt development is your future, so ensure young females are surviving.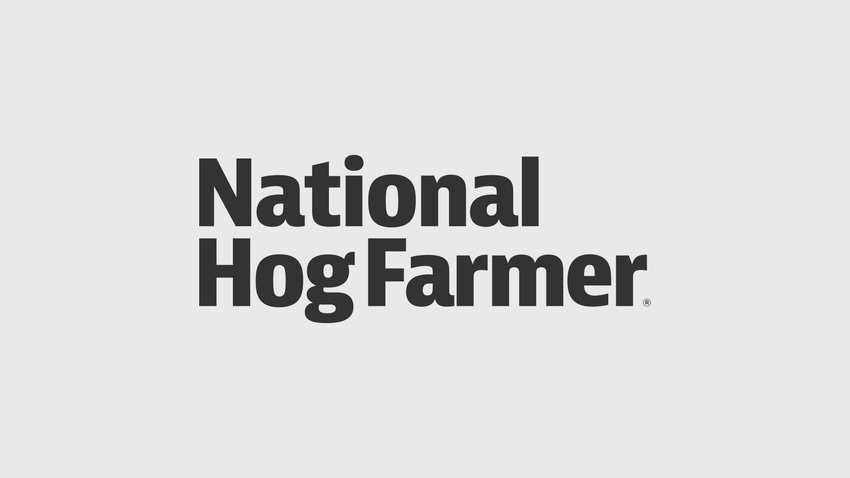 About every time you review a pork magazine or read online, there are articles looking at female death loss and culling. So, we talked about this issue in the Swine Management Services office and several charts were created.
It will probably take a few articles to cover the topic in more detail. The first part will focus on female death loss. SMS now has female death loss percent data starting in 2006 through the end of 2019 which is Chart 1: Female death loss. Remember that this data base has grown from 250,000 to 1.5 million-plus sows in 2019. The data are from farms in the United States, Canada and a small sample from Australia.
Chart 1 has two trend lines: Top 10% farms (purple line) and all farms (red line). Starting back in 2006, all farms started at 9.5% female death moving down to about 7% in 2010 and then started a steady increase to 2017 when it peaked out at 10.1%. Then it went back down to 9.1% in 2018 and back up to 10% ending 2019. In 2020 it has increased to 10.5% the last 13 weeks ending in July.
The Top 10% farms saw female death loss in 2006 at 5.9% up to 7.8% in 2008 to 2012 when it was at a low of 5.5%. Since then, however, female death loss has increased to 8.3% in 2018 and before dropping some in 2019 to end at 7.8%.
There are a lot of thoughts why the trendline has been up from farms moving to group housing, lack of quality labor, genetics, increase in health challenges, nutrition, mycotoxins, etc. It appears that no one has all the answers to the trend of increasing death loss.
There are studies like the one funded by the National Pork Board through Iowa State University that collected data from more than 100 farms for a year and tried to address the issue of prolapse in sow farms. It you are dealing with prolapses this is a good article to review.
In the next few articles, we want to look at several trends we have seen in the industry as it relates to female death loss, culling and overall removal of females from farms. From the large data base, we selected farms that were at 22-plus pigs weaned per mated female per year, and any farm that was a startup, depopulating, repopulating, expanding or reducing female inventory were deleted. That gave us 493 farms with 916,973 mated females in the data set. The range in size of farm was less than 200 to 6,000-plus mated females with an average of 1,860 mated females.
Chart 2: Number of farms by size shows four farms less than 200 sows, 68 in the range of 400-599, 68 farms in the 2,500-2,999 column and 13 farms at 6,000-plus sows. This did give us a good look across the entire data base. This led to Chart 3: Death loss rate by farm size. The chart is broke out by parity from Parity 0 to Parity 7-plus litters. Remember in most sow record keeping systems the Parity 0 can be a gilt and a bred Parity 0 up to the day she farrows. The data show farms with less than 800 mated females had the lower female death loss percent at less than 8%, and as farms get bigger the female death loss goes up with sow farm with 5,000 to 5,990 sows at 12.4%.
If you look at parity, you see most parities show increasing death loss as the farm size goes up. Example is for Parity 0 to Parity 2 farms with less than 200 sows saw female death loss at 3% and with farms at 5,000 to 5,999 at 6% for the young females.
In Chart 4: Death loss rate by pigs weaned per mated female per year, this chart on the X-axis has pigs weaned per mated female per year starting at 22 going to 30 and by parity again in the stack chart. The farms at 22 to 27 pigs saw annual female death loss at 10% with farms at 23 pigs at 11.7%. Then at 28 pigs a steady decline in female death loss percent to 6.2% for farms at 32 pigs.
We also wanted to see if when the gilts arrive at the farm has any effect on female death loss percent. In Chart 5: Death loss rate by entry to first service interval, the farms are sorted by entry in to farm Day 0 up to Day 80. Interesting to see farms that have Day 0 as entry day (breeding day) saw female death loss percent at about 8.3%, with death loss higher for entry days at 10-20 at 10%. Is the loss due to lack of time to acclimate to the new environment and health challenges?
Starting Day 30 after entry to Day 80, the female death loss percent goes down with gilts getting 80 days in the farm seeing death loss at about 6.8%. So, does this mean that farms with an on-farm gilt development unit, have better control of the nutrition, housing and management of the growing and developing phase of the gilt's life can lower female death loss?
At SMS we do farm analysis for over 450,000 sows which is a detailed review of the farm with of records and send them a written farm report back to the farm. We have seen a shift the last few years of the younger females dying. To look at this in more detail we grouped death loss for Parity 0 to Parity 2 females together and compared it to total farm death loss.
In Chart 6: Death loss by farm size, we again have the farm broke out from less than 200 females to 6,000-plus females. The left side Y-axis is death loss percent by Parity 0 to Parity 2 percent (blue column) and the total death loss percent (red column). The data show both Parity 0 to Parity 2 percent and total death percent go up as farm size increases.
The most interesting numbers are related to the right side Y-axis that is percent death loss of total which show on smaller farms 45.7, 44.4 and 45.6% of all deaths are Parity 0 to Parity 2s. The lowest percent is 40.8% for sow farms with 1,400 to 1,599 mated females. The larger farms saw numbers like 50.2% for farms at 3,000 to 3,999 sows and farms at 6,000-plus sows at 46.0%. I hope you find this alarming that 40-50% of the younger females die before their third litter.
Chart 7: Death loss by pigs weaned per mated female per year shows total death percent higher for the lower-producing farms at about 10% and dropping to 6.3% for the farms at 32 pigs. The percent of deaths of the Parity 0 to Parity 2 females is as low as 3.17% for farms at 32 pig to a high of 5.02% for farms at 23 pigs.
When you look at Parity 0 to Parity 2s as a percent of total deaths, the trend line starts with the farms at 22 pigs at 43.91% and peaks at 49.85% for the farms at 32 pigs. Even with the lower overall female death loss, the larger farms see almost 50% of the total deaths being Parity 0 to Parity 2 females.
In Chart 8: Death loss by entry to first service interval, we see the higher overall female death loss percent for the farms that have entry days less than 20 and lower death loss for farms with 70-plus days. The Parity 0 to Parity 2 death loss percent is again a little higher for the farms with only zero to 20 days and lower for the longer time gilts are on the farm. However, when you look at Parity 0 to Parity 2 death loss compared to total death percent, you see a range of 43.35 to 53.28%.
Where is your farm at on female death loss? Are the younger females at your farm dying early? Do you have control of your gilt's development program at your farm? Remember that proper gilt development is your future.
Table 1 provides the 52-week rolling averages for the 11 production numbers represented in the SMS Production Index. The numbers are separated by 90-100%, 70-90%, 50-70%, 30-50%, and the 0-30% groups. We also included the 13-week, 26-week and 12-quarter averages. These numbers represent, what we feel, are the key production numbers to properly evaluate the farm's performance.
At SMS, our mission statement is to provide "Information solutions for the swine industry." We feel with the creation of different SMS Benchmarking databases for all production areas, we now have more-detailed information to share with the swine industry. If your farm would like to be part of the SMS Benchmarking databases, or if you have suggestions on production areas for us to write columns about, contact Mark Rix, Ron Ketchem or Connor Sharp. We enjoy being a part of National Hog Farmer's NHF Daily team. Previous columns can be found at NationalHogFarmer.com.
Sources: Ron Ketchem, Mark Rix and Connor Sharp, who are solely responsible for the information provided, and wholly own the information. Informa Business Media and all its subsidiaries are not responsible for any of the content contained in this information asset.
Subscribe to Our Newsletters
National Hog Farmer is the source for hog production, management and market news
You May Also Like
---