Using sustainability data to maintain your farm's social license 
Using sustainability data to maintain your farm's social license 
Iowa Select Farms, Spronk Brothers detail how they share their sustainability analysis reports with society.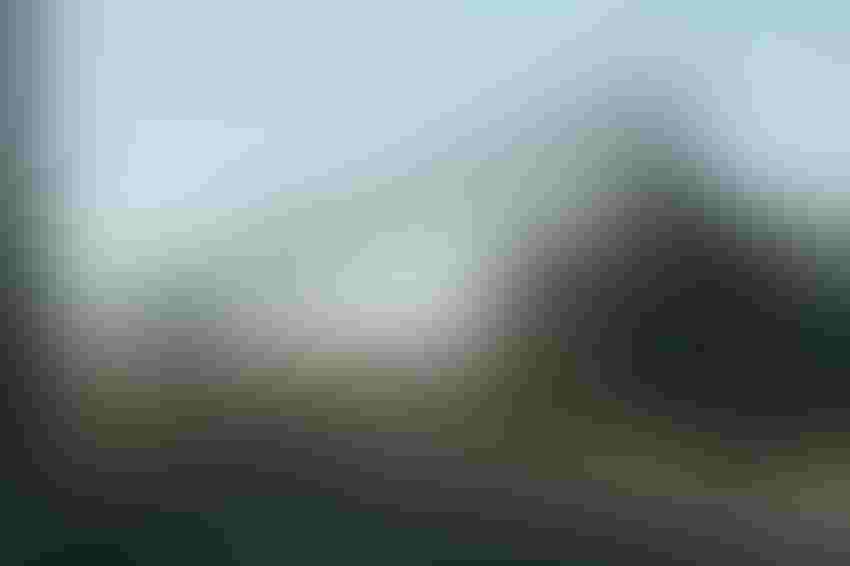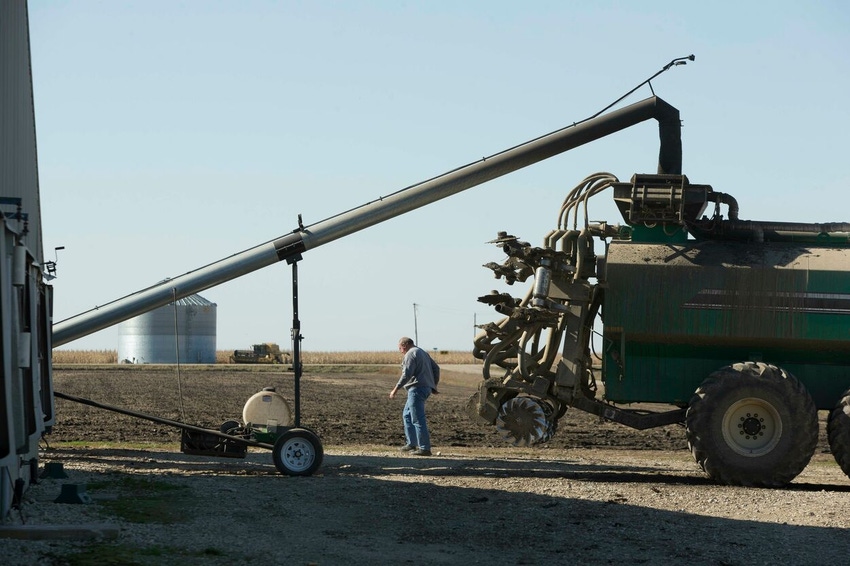 With 800 farms, 1,200 employees, 650 additional contractors and 1,700 farmers that receive manure from them, Iowa Select Farms recognizes it has a huge stake in the state of Iowa and an utmost responsibility to produce food sustainably and efficiently. The fourth largest pork producer in the nation also knows it has to be cognizant of the political and social pressures of having thousands of diverse crop and livestock farms in the state.
Jen Sorenson, communications director for Iowa Select Farms and a past president of the National Pork Producers Council, says watersheds, rivers, water quality and drinking water have gotten quite a bit of attention in recent years—and rightly so—it's an important issue.
Eighteen months ago, Sorenson says the pork production system decided to put pen to paper and pursue a third-party assessment launched by the National Pork Board to find out the impact of their system's hog manure on soil and society. The study gathered data from 14 family farms that receive manure from Iowa Select hog farms—encompassing 14,702 acres—located in the Raccoon River Watershed during the 2021 growing season.
The report indicated that the soil erosion rate of fields in the study was 0.64 tons per acre (T/ac) – in contrast to the Iowa average of 5.9 T/ac (and national average of 4.6 T/ac). The fields in this project have been rated an overall + (positive) trajectory for the USDA's Soil Conditioning Index.
"The soil erosion rates were nine times lower than Iowa and the national USDA NRSC averages and more than 1,500 tons of soil was saved from erosion," says Sorenson. "This is a powerful message that pig farmers need to be championing."
Sorenson says that now the industry has the data that provides measurable numbers and a direct correlation between responsible manure management and conservation practices and improving soil health—all of which help combat soil erosion and protect water quality.
In addition to offsetting commercial fertilizer and reducing soil erosion, the manure increased the carbon stored in the soil. 
Shortly after the sustainability analysis reports, Iowa Select Farms established the Smart Soil Partnership program to further work with their farming partners across the state, using hog manure as a fertilizer and implementing conservation practices.
"We're now actively working with our partners to establish in-field and more so edge-of-field conservation practices, in particular working with the 'batch and build' program here in the state of Iowa," Sorenson says. "We're also part of several climate smart grants where we're able to capture and receive funding. We're also partnering with different public/private partnerships to get incentives for farmers to implement batch and builds and to implement conservation practices."
Knowing data and research is crucial to the program, Iowa Select Farms has an in-house research team, and also partners externally, to measure the variability of the manure, to determine how to get manure to be a more consistent product, and to help out with life cycle assessments with the National Pork Board. 
As Iowa Select Farms' communications director, Sorenson then tallies all of that data to tell the company's sustainability story. Her team has written numerous profiles on Iowa Select Farms' nutrient applicators, the efforts of the in-house environmental services team and their farming partners, who champion the benefits of manure on their soil health and productivity.
"They're out there working with all of our applicators and all of our farmers following 4R stewardship (right rate, right place, right time, right amount) and ensuring compliance of manure, but we try and put a lot of sunlight on the benefits of manure, on our soil health, the benefit to the farmer and the benefit to the society," Sorenson says. "As these reports will show you have less soil erosion when farmers use manure. Healthier soil equals less soil erosion, which equals better protection of water quality, which is such a good message, especially here in the state of Iowa."
Defending freedom to operate on a global stage
For Randy Spronk, capturing sustainability data is critical to maintaining his farm's social license and sharing that data with a global audience. 
"It's about proving to society through the food chain what we do on the farm and every day I'm not afraid to measure, I'm not afraid to be transparent and I want to show them and gain the trust from society that I'm doing the right things for society and I believe that the data that we've got here can be used to show that," said Spronk.
The Minnesota pork producer and former NPPC past president recently had the opportunity to participate in a World Trade Organization session in Geneva, Switzerland. He says the impetus behind the session was to push back against the Europeans on using technology and innovation in food production. After listening to an EU speaker call for low intake of meat because meat has a high environmental impact with no data to support the argument, Spronk followed with his own farm's sustainability analysis report.
"I'm showing my carbon sequestration, I'm showing my net greenhouse gas emissions and you know the interesting thing about this is it's tailor-made for my farm," Spronk says. "I'm from Southwestern Minnesota and at 1,700 feet elevation I have a very short growing season. I have different soil types than what's in central Iowa and so this is using my geographic location, my climate condition, to be able to calculate and my tillage practices and farming practices is what I'm doing."
When he first got the report in 2020, Spronk says he was just happy to know the farm could be carbon neutral.
"It's positive and good for society and then you talk about net greenhouse gases, I'm actually lower than what I am and so it's very positive but then you can see the progression that went on, because I measured, because I benchmarked," Spronk says. "I actually changed my management practices. I actually started doing more cover crops. I actually started doing less tillage."
Spronk says the pork producer mindset has changed from how you handle your manure and how you grow your crops to more collectively how we raise our feed.
"We know that this is very important, how our American corn and soybean farmers grow our feed is very important to the sustainability story, that we have the ability to say and I think when you get in front of a group like I was, in front of 130 countries at the WTO, it's very important to simplify some metrics," Spronk says. 
Spronk defended his social license at the WTO by showing how the impact of his farm's regenerative agriculture cropping practices is similar to taking 182 passenger cars off the road for a year, with 935 fewer tons of CO2 equivalent emitted, 255 tons of soil carbon sequestered and 394 tons of soil saved. Spronk Brothers has also been able to benchmark their soil erosion rates against the Minnesota and national average, with their farm coming in at 0.81 tons per acre, while the state yields 7 tons/acre and the nation 4.6 tons/acre.
Spronk says it's important for the U.S. pork industry to have up-to-date information to show annual sustainability progress, but it's also important to acknowledge pork production accounts for just 4% of agriculture emissions and crop management accounts for two/thirds of that.
"What's really unique is when you look at the pork industry's commitments and goals we do 15 out of the 17 of the United Nations' so we really align with society on what we're doing and what we're measuring," Spronk says. 
"This is what we need to do for our social license and maintaining that social license and our ability and freedom to operate by actually showing society and there again disproving that earlier Barilla pyramid that I saw where they're denigrating what we are doing without factual information."
Subscribe to Our Newsletters
National Hog Farmer is the source for hog production, management and market news
You May Also Like
---