UNL researchers awarded $2.48M to improve disease resiliency in swine
UNL researchers awarded $2.48M to improve disease resiliency in swine
Four grants aim to combat important viral diseases, antimicrobial resistance, farm sustainability, and potential impact on human health.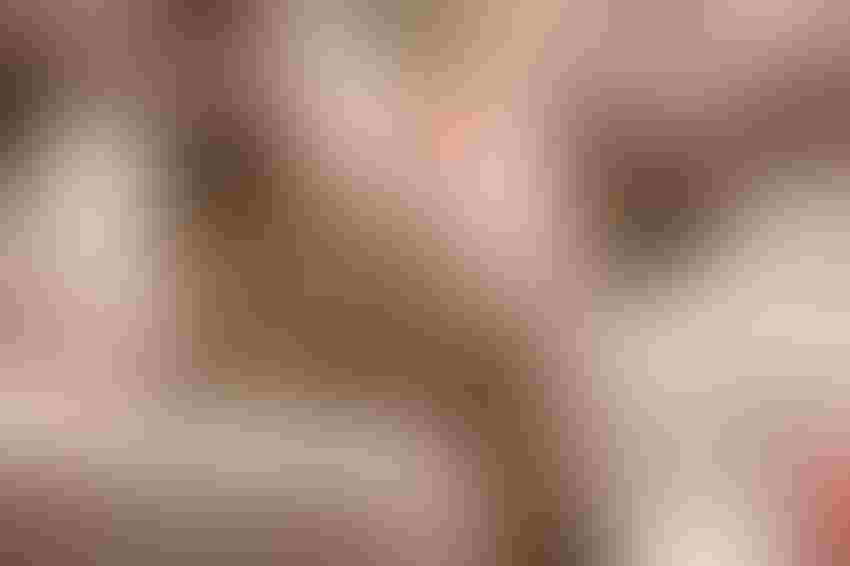 Four faculty members in the Department of Animal Science at the University of Nebraska-Lincoln were recently awarded research grants totaling $2.48 million from the USDA's National Institute of Food and Agriculture.
The grant awards were part of a $400 million Agriculture and Food Research Initiative by USDA-NIFA targeting work to improve rural economies, increase food production, stimulate the bioeconomy, mitigate impacts of climate variability, address water availability issues, ensure food safety and security, enhance human nutrition, and train the next generation of the agricultural workforce.
The four swine-focused Nebraska research projects are being led by professors Samodha Fernando, Daniel Ciobanu, Hiep Vu and post-doctoral research associate Lianna Walker. These four grants aim to combat important viral diseases, antimicrobial resistance, farm sustainability, and potential impact on human health. Fernando's grant is supported by funding targeted for research in the area of food safety, nutrition and health, while Ciobanu, Vu and Walker's are supported by funding related to animal health, production and animal products.
Fernando's Integrated project ($999,981) will examine the ecology of antibiotic resistance gene pools within the swine production system and its effect on the emergence and spread of antibiotic resistance. This could lead to the development of management and nutritional strategies that reduce antimicrobial use. This project is a collaboration with the United States Meat Animal Research Center and the USDA-ARS National Animal Disease Center. The co-principal investigators include Nebraska professors Amy Schmidt (Animal Science/Biological Systems Engineering), Phillip Miller (Animal Science), and Tom Burkey (Animal Science), James Wells, William Oliver and Lea Rempel from USMARC and Christopher Anderson from USDA-ARS National Animal Disease Center.
Ciobanu's research ($635,000) is focused on detecting relationships between host genetics, microbial pathogens, animal growth and health. The results of this study could lead to the development of genetic tests and management solutions to improve animal health and welfare by predicting which pigs will be genetically susceptible to specific microbial diseases. The Co-PIs of this project are Fernando, Professor Steve Kachman (Statistics), and J. Dustin Loy, a veterinary diagnostic microbiologist with the Nebraska School of Veterinary Medicine and Biomedical Sciences.
Vu's ($627,000) focuses specifically on the porcine reproductive and respiratory syndrome virus and identifying what cellular factors are required to produce an infection. This research is conducted in collaboration with Sarah Sillman, a veterinary pathologist with SVMBS. Knowledge gained from this research could lead to a safe and effective vaccine to combat the disease and will provide insights for the generation of PRRSV-resistant pigs, either through natural selection or genome editing.
Walker's study ($225,000) will look into host genetic variants that promote infection of avian influenza virus in swine. Identifying gene variants that influence AIV susceptibility in pigs could lead to increased disease resiliency by providing swine producers with potential genetic-based prevention strategies and an alternative to suboptimal vaccination regimes, improving the overall welfare of their herds. This research could also lead to a decrease in the ability of AIV to adapt to mammalian hosts, which would reduce the emergence of novel pathogenic strains that could impact human health.
Infectious diseases are the leading cause of production losses to farm animals. Outbreaks of the African swine fever virus in Asia in 2018 led to a depletion of around a quarter of the global swine population, significantly impacting global food security. It is estimated that an outbreak of ASFV in the U.S. could cost the industry $50 billion over 10 years. This collaborative research initiative led by faculty members within the Department of Animal Science holds the promise of enhancing animal health and productivity.
Subscribe to Our Newsletters
National Hog Farmer is the source for hog production, management and market news
You May Also Like
---