U.S. Supreme Court upholds Indiana's Right to Farm Act
U.S. Supreme Court upholds Indiana's Right to Farm Act
Indiana Court of Appeals ruling that the plaintiffs' nuisance and trespass claims are barred by the RTFA stands as final decision.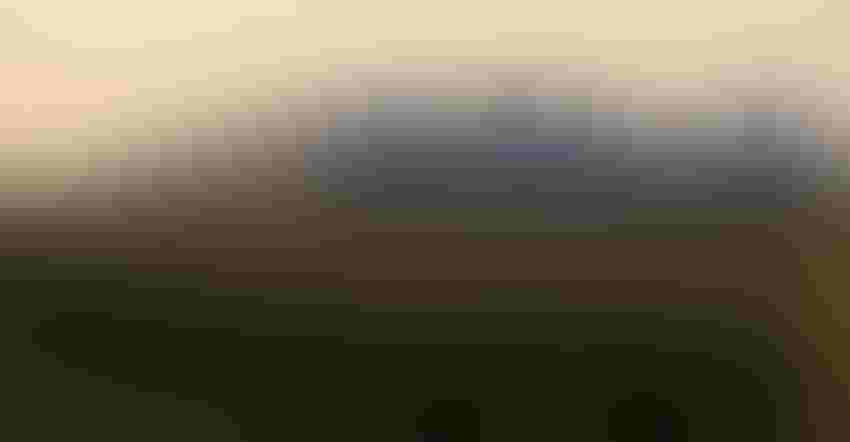 The U.S. Supreme Court denied the plaintiffs' petition for Certiorari in the Himsel v. Himsel case upholding the protections from nuisance claims afforded by Indiana's Right to Farm Act. Today's decision means that the April 22, 2019, Indiana Court of Appeals Judgment stands as the final decision in this matter. 
"As painful and expensive as this five-year litigation has been for the Himsel defendants and Co-Alliance, the case has ultimately strengthened the Right to Farm Act protections for Indiana farmers and provides an important agricultural legal precedent for Right To Farm protections across the country," says Elizabeth South, vice president and general counsel of Co-Alliance.
On July 17, the Hoosier Environmental Council and a Harvard Law School Clinic had filed the petition on behalf of plaintiffs Janet L. Himsel, Martin Richard Himsel, Robert J. Lannon and Susan M. Lannon, asking the U.S. Supreme Court to review the case against defendants 4/9 Livestock LLC, Co-Alliance, Samuel T. Himsel, Cory M. Himsel and Clinton S. Himsel. The question presented was whether Indiana's Right to Farm statute provides complete immunity for nuisance and trespass liability to an "industrial-scale hog facility" and in doing so, is that violating the Takings Clause of the Constitution?
"On behalf of Co-Alliance, we are so pleased for Sam, Cory and Clint Himsel and their families that this long battle has concluded in our favor," says Kevin Still, president and CEO of Co-Alliance. "Throughout this difficult process the Himsel family farm has continued the hard work of farming and raising livestock. However, this litigation has not come without costs both personal and financial for all of the defendants, and therefore Co-Alliance will be pursuing a case for attorney's fees against the plaintiffs who are represented by an attorney from Hoosier Environmental Council for this protracted litigation." 
"I am glad the litigation has concluded, and am proud that Co-Alliance stood side-by-side with its growers fighting for the preservation of rights for all farmers in Indiana," says Dewey Bucher, vice president of Swine and Animal Nutrition for Co-Alliance. "This decision not only strengthens livestock growers' protections, but ultimately also benefits row crop farmers as much of their Indiana grown grain is converted to feed for livestock."   
"Our family has lived with this stressful lawsuit since October 2015. We are relieved that our farming way of life and multi-generational agricultural livelihood can continue uninterrupted and be passed on to my grandchildren," says Sam Himsel, speaking on behalf of his entire family. "We hope the United States Supreme Court decision to not take this case, helps farming rights for future generations of Hoosier farmers. We greatly appreciate all of the support that we have received from Co-Alliance, the agricultural community and our lawyers who fought for us from Day 1 and who prevailed at the trial court, the Indiana Court of Appeals, the Indiana Supreme Court and now finally at the Unites State Supreme Court."
The plaintiffs first filed a lawsuit in 2015 alleging the farm diminished their quality of life and reduced their property values. In April 2019, the Indiana Court of Appeals ruled that the plaintiffs' "nuisance and repackaged negligence and trespass claims are barred by the RTFA" and "the trial court properly granted summary judgment in favor of the defendants on all claims."
Source: Co-Alliance, which is solely responsible for the information provided, and wholly owns the information. Informa Business Media and all its subsidiaries are not responsible for any of the content contained in this information asset.
Subscribe to Our Newsletters
National Hog Farmer is the source for hog production, management and market news
You May Also Like
---