U.S. consumers less willing to pay for beef, pork in June
U.S. consumers less willing to pay for beef, pork in June
Meat Demand Monitor finds retail, food service demand in June 2023 lower for all examined beef and pork offerings than 2022.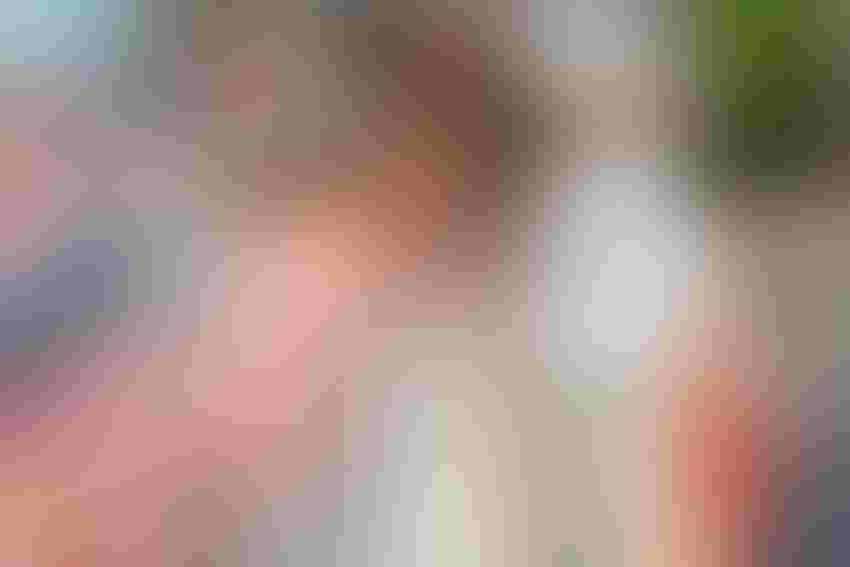 U.S. consumers have lowered their willingness-to-pay for six evaluated retail products, including ribeye steak, ground beef, pork chops and bacon, in June compared to May, according to the latest Meat Demand Monitor. WTP also decreased for all evaluated food service meals last month.
Retail and food service demand in June 2023 was also lower than the year prior for all examined beef and pork offerings. The combined beef and pork projected market shares for June are 32% and 21%,  respectively at the grocery store, and 39% and 13% at the restaurant. "I think base willingness-to-pay is declining, consistent with the general demand statement around June 2023 having lower domestic meat demand than June 2022," says Glynn Tonsor, professor in the Department of Agricultural Economics at Kansas State University. "Per the extended chart above, this aligns with higher rates of no-protein, particularly among those indicating their finances have stagnated or declined from last year."
Launched in February 2020, the MDM project is funded in-part by Beef Checkoff and Pork Checkoff and tracks U.S. consumer preferences, views and demand for meat with separate analysis for retail and food service channels. The monthly survey is conducted online with more than 2,000 respondents reflecting the national population.
Taste, freshness, price and safety remain most important when purchasing protein, however freshness increased most since May, with environmental impact declining.
Consumers are also eating lunch and dinner at home more often since last month's report. The survey noted 54% of respondents dined in for lunch and 69% for dinner in June, compared to May's 48% for lunch and 65% for dinner.
In June, 14%, 21% and 33% had beef their prior day for breakfast, lunch and dinner, while pork was included in 18%, 12% and 18% of these meals.
The protein source for at-home meals was predominantly grocery stores. Meals consumed away-from-home vary in frequency, however quick service is the most popular for breakfast and lunch meals, casual dining for dinner. 
Consistent with a special report shared in late May on the role of financial sentiment in meat consumption and demand, in June a small minority (16%) indicated their household finances have improved over the past year. The survey noted 47% of respondents indicated their finances are the same while 36% said their finances are worse. Inclusion of beef and pork in prior day meals is much higher for those reporting improved household finances reaffirming the role of macroeconomic conditions in domestic beef and pork demand.
Tonsor says the trend of those 16% reporting household finances that are better than last year including meat protein in prior day meals at higher rates is not unique to beef and pork. This holds true for chicken and fish/seafood as well.
"Those indicating their household financed are the same (47%) or worse (36%) than last year report much higher cases of other (something besides beef, pork, chicken and fish/seafood) or no protein in prior day meals," Tonsor says.  
Subscribe to Our Newsletters
National Hog Farmer is the source for hog production, management and market news
You May Also Like
---