The dynamic trio
The dynamic trio
Understanding how pigs were managed at the sow farm can help identify how they will transition to nursery, what needs to be considered to get on feed faster.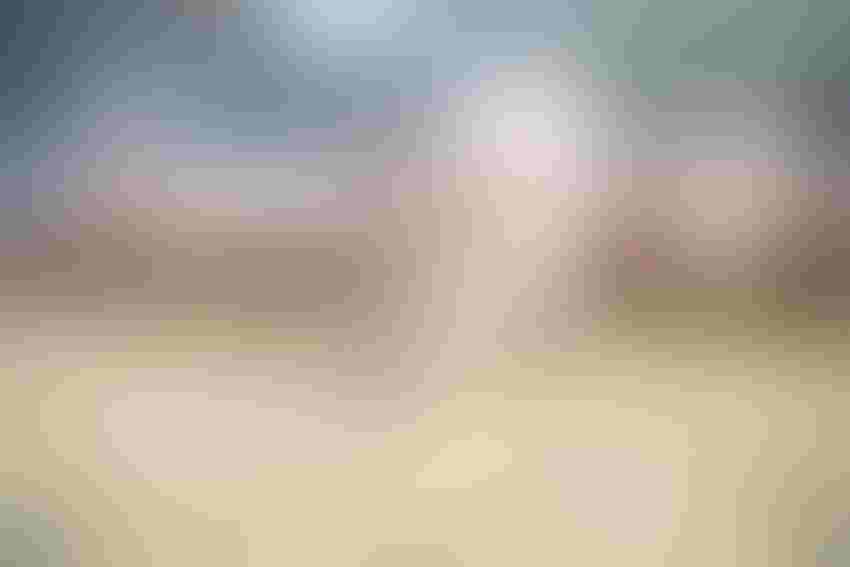 Forming a strong tripod beneath your farm's swine nutrition success are the efforts of the production team, the nutritionist and the veterinarian. A solid nutrition plan for pigs is your endgame, but this approach understandably takes more than just one party working toward it.
When you are looking at instituting a different pig nutrition program, the nutritionist needs to work hand-in-hand with the herd veterinarian and the production team on-site. This continuous communication in a particular pig flow allows us to get an additional layer of information for farm considerations.
Start with the information on the particular pig flow you are evaluating. For management, ask:
At how many days were these pigs weaned?

Did they have to be weaned earlier than anticipated due to a break?

Are they all flowing from the same sow farm or are herds being commingled?
Understanding how these pigs were managed at the sow farm can help identify how smoothly they will transition to the nursery, and what needs to be considered to help them get up on feed faster.
With your pharmaceuticals protocol, ask:
What is the vaccine protocol?

What treatments were given?

What preventative antibiotics are planned?
These protocols have to be synchronized with the nutrition so they are working together, not against each other. For example, if a vaccine is being given at weaning, we sometimes have to be careful with what antibiotics are in the N1 diet so that the vaccine efficacy isn't limited.
Disease considerations
When you have pigs coming from a disease challenge or otherwise with a history of disease pressure, that can take the complexity up a notch. What were they exposed to or infected with at the sow farm? What is prevalent in the geographical area of the nursery where they are being moved?
Enteric challenges can be a little more straightforward, as they are generally (though not always!) more predictable than respiratory on when they're going to happen. Respiratory challenges are a little more unpredictable after weaning, so having a solid program to start is important for these piglets.
The emphasis here lies on preventative measures. Early investment in pig nutrition can have a significant return on investment payoff. Shift your mindset from the cost per ton of feed to the cost per pig out the door. If you are saving in mortality and preventing disease challenges that set your animals' performance back, you are getting more full-value pigs. This spreads your nursery feed costs across more pigs and can save you some money that you may have had to invest in treatments.
There are many factors of consideration outside of just the basic requirements of a nursery diet, and all of these need to be considered for each production site or pig flow. You can't take a one-size-fits-all approach to your whole operation. It is about getting the right ingredients into the right diet composition for the right pigs at the right time.
Water is essential
Water intake can be an early indicator that something is amiss in the herd. Often what we see in barns is that the pigs are healthy - and suddenly, we have a challenge and those pigs crash. When you start reviewing water intake, you can often associate that drop-off right ahead of the crash.
In general, make sure those piglets are drinking once they get to the nursery, and get them up and moving a couple of times a day so they will go eat and drink more.
The outcome
Like the planning process, the evaluation of success is holistic. Reviewing your records after the nursery, or your close-out data, will yield clear indications of how your program is performing - data such as your mortality numbers, your number of full-value pigs or your medication and intervention cost per pig, for example.
Outside of an extremely controlled environment, it can often be challenging to pinpoint an indicator of success. Was it the nutrition? The water medication? Or was it the hard work of the caretaker that mat fed for the first week? None can take all the credit, but each is essential to your herd's success.
The key ways to best prepare your piglets:
Prevention: Get ahead of challenges to limit the repercussions of an outbreak.

Management: Nothing replaces good management and a devoted team of caretakers.

Nutrition: The right diet, with the right ingredients, at the right time.
Nutrition is a key tool we can employ to adjust the formula and focus on making that transition between phases a lot smoother for the piglets. This can help the morale of the workers and everyone involved because it is tough to take care of sick pigs. Anything we can do to help the teams and the piglets during this challenging time will have positive returns for our operations.
Subscribe to Our Newsletters
National Hog Farmer is the source for hog production, management and market news
You May Also Like
---