Take a holistic approach to Salmonella management
Take a holistic approach to Salmonella management
Because of its ubiquitous nature, Salmonella isn't easy to eliminate. Controlling Salmonella using holistic methods will help reduce concentration, and ultimately reduce the load.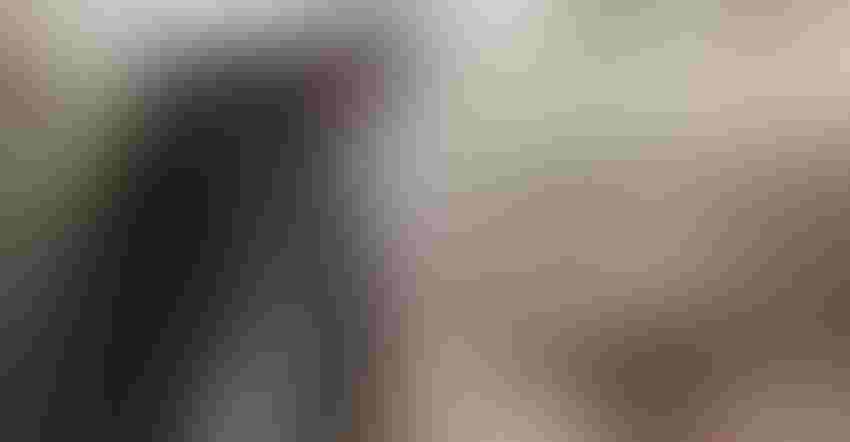 By taking a holistic approach to managing Salmonella producers can create an environment for the pig that allows it to have the best immune status for fighting infections.
Have you noticed lower than average daily gain or poor conversion rates in your pigs, but have trouble pinpointing why they aren't gaining weight? Their environment could be leading to lower production rates, or they may be suffering from a hidden or subclinical disease that is slowly causing profits to drain away.
Salmonella can infect pigs at any age or stage in the production cycle. It is a hardy organism that survives a long time in the environment, and it can be brought onto the farms via outside sources like feed trucks, rodents or birds. And, due to its ubiquitous nature, it is difficult to eliminate completely without incurring excessive cost.
"We don't yet have the data to clearly tell us how Salmonella impacts production performance," says Julie Funk, a well-known Salmonella expert, and professor and associate dean in the College of Veterinary Medicine at Michigan State University. "However, in systems with lower production performance we tend to see more Salmonella, but we don't know which one comes first — poor production, or Salmonella infections."
Because it is found everywhere in the environment, Salmonella isn't easy to eliminate.  "Control of Salmonella is really the most cost-effective goal, and it is very achievable through various holistic methods, including good animal environments, good animal husbandry and vaccinations," Funk says.
Implementing biosecurity measures will help reduce the Salmonella concentrations, which reduces the load. Cleaning up housing, quality feed production and effective pest control all help to protect against Salmonella. Providing a low-stress pig environment, focusing on pen hygiene, appropriate stocking densities, and appropriate temperatures can help keep the pigs' immune status up as well. 
Producers can also help control Salmonella outbreaks on the farm through preventive measures. "Certainly prevention is the better path to go in any clinical disease opportunity and vaccination is shown to reduce clinical symptoms of salmonellosis in swine," Funk adds. "There are also antimicrobials that are used and have been approved for the prevention of Salmonella.
"As we are all aware, though, the use of antimicrobials for preventive purposes is becoming more challenging with concerns over antimicrobial use in production agriculture," she cautions.
Instead, the industry considered using a modified-live virus oral vaccine to reduce shedding of the most prevalent strains of Salmonella. MLV vaccines are important because they look like, and behave like the real disease causing bacteria and are more likely to fight off the actual disease.
"An MLV vaccine like Enterisol Salmonella T/C has shown to aid in the prevention of salmonellosis. Vaccinated pigs show a significant reduction in clinical signs and reduced shedding of Salmonella," says Jessica Seate, DVM and Boehringer Ingelheim Vetmedica Inc. enteric diseases technical manager. "It is also the only bivalent vaccine on the market that protects against both Salmonella choleraesuis and  Salmonella typhimurium."
Funk sums up how producers should approach Salmonella control. "Like with almost every disease we work with in swine there is no magic silver bullet. By taking this holistic approach, we are trying to create an environment for the pig that allows it to have the best immune status for fighting off infections. Low stress environments, good biosecurity and appropriate interventions, like vaccines, all need to be in place because having one with out the other two being sufficient will likely not achieve our goal." 
For more information on modified-live virus vaccinations, talk to your BIVI representative or local veterinarian to determine what is right for your herd. For more information on Enterisol Salmonella T/C, visit http://www.bi-vetmedica.com/species/swine/products/enterisol_salmonellatc.html.
Subscribe to Our Newsletters
National Hog Farmer is the source for hog production, management and market news
You May Also Like
---