Tainted pork story in The New York Times one-sided, inaccurate
Tainted pork story in The New York Times one-sided, inaccurate
The U.S. pork industry takes animal care and food safety very seriously and has demonstrated its commitment to responsible antibiotic use. Salmonella cases are extremely rare.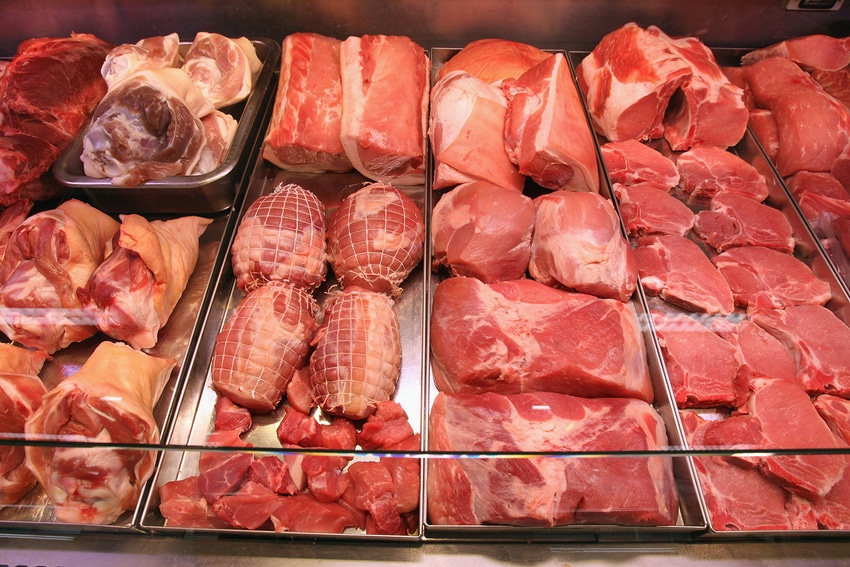 Over the weekend, The New York Times published a story about a 2015 salmonella outbreak in Washington State from tainted pork, that the National Pork Producers Council says is inaccurate and one-sided. According to the NPPC, the reporter misrepresented the pork industry, twisting comments to paint a narrative without regard for the truth.
Following the Sunday Aug. 4 article, NPPC issued this statement in reply:
The U.S. pork industry prides itself on having strict on-farm biosecurity protocols, demonstrated progress in responsible antibiotics use and a strong food safety record. Excellent animal care is imperative to produce healthy food for consumers. It's a shame the reporter presented none of this in the story.
The U.S. pork industry takes animal care and food safety very seriously and has demonstrated its commitment to responsible antibiotic use. Salmonella and other food safety cases are extremely rare.
Here are key facts omitted from the story:
Responsible use of antibiotics
U.S. pork producers supports and complies with U.S. Food and Drug Administration regulations on the use of medically important antibiotics only to treat sick animals or those at risk of becoming sick and with veterinary oversight. This FDA report reflects declining use of antibiotics in pork production.

When antibiotics are used, farmers follow withdrawal periods set by FDA before marketing their animals.

The USDA tests for residues to confirm that meat is free of any harmful level of antibiotics. In March 2019, USDA's Agricultural Research Service reported that a survey of more than a thousand pork kidney samples found almost no veterinary drug residues and none at levels that even approached U.S. regulatory limits.

U.S. pork producers support veterinary oversight of antibiotic uses and objectives, scientifically rigorous studies and risk assessments to help farmers make informed decisions about the use of antibiotics in food animals.

The article also incorrectly mentions there is no information on antibiotic use on farms. In fact, the FDA is releasing such a report on Monday. The information will be based on a large sample population and highlights that the U.S. pork industry has farmers who produce a large proportion of pigs marketed in the U.S. that are voluntarily providing information to a government agency.

The NPPC is working with the USDA and the FDA to develop plans to continue to collect more detailed data on how antibiotics are used in food-animal production and to better understand the epidemiology of antibiotic resistance.
On-farm testing
NPPC and other agriculture groups have created a working group with USDA and state animal health inspectors and salmonella experts to determine investigation goals and effective protocols for visiting farms during a salmonella or other antibiotic resistant pathogen outbreak investigation. USDA has a memorandum of understanding with the Centers for Disease Control and Prevention to work on these issues. There is ongoing communication between CDC and agricultural groups discussing antibiotic resistance issues.

In September 2018, NPPC made commitments to the "AMR Challenge," an initiative led by CDC and the U.S. Department of Health and Human Services to bring together pharmaceutical and health insurance companies, food animal producers and purchasers, medical professionals, government health officials and leaders from around the world to collaborate on efforts to address antibiotic resistance. This global initiative will create international standards and codes of practices to prevent unsafe residues of veterinary drugs in food, develop integrated surveillance that can help mitigate risks associated with antibiotic use and minimize the development and spread of antimicrobial resistance in humans and animals.
Industry input ignored
The New York Times reporter spoke with NPPC chief veterinarian Liz Wagstrom approximately a year go for this story. He cites her as saying that visiting hog farms wouldn't yield valuable information in cases like the salmonella case profiled. He failed to include key comments made by Wagstrom. Specifically, she noted that the salmonella case profiled in the story began in April of 2015 and CDC wanted to start the investigation in August of that year—four months later. After that amount of time, it would be impossible to gather data to draw any reliable conclusions in the case.

When contacting NPPC on Friday, The New York Times reporter acknowledged he had lost notes reflecting pork industry input for this story from interviews he conducted approximately a year ago. Perhaps that explains the one-sided nature of this story.
The U.S. pork industry provides the highest quality, safest pork in the world. It's a shame The New York Times didn't provide the full picture to its readers.
Source: National Pork Producers Council, which is solely responsible for the information provided, and wholly owns the information. Informa Business Media and all its subsidiaries are not responsible for any of the content contained in this information asset.
Subscribe to Our Newsletters
National Hog Farmer is the source for hog production, management and market news
You May Also Like
---