Senate schedules Vilsack vote
Senate schedules Vilsack vote
Legislative Watch: COVID-19 risk in food and packing low; USDA estimates record ag exports; End Cuba embargo; USDA extends moratoriums.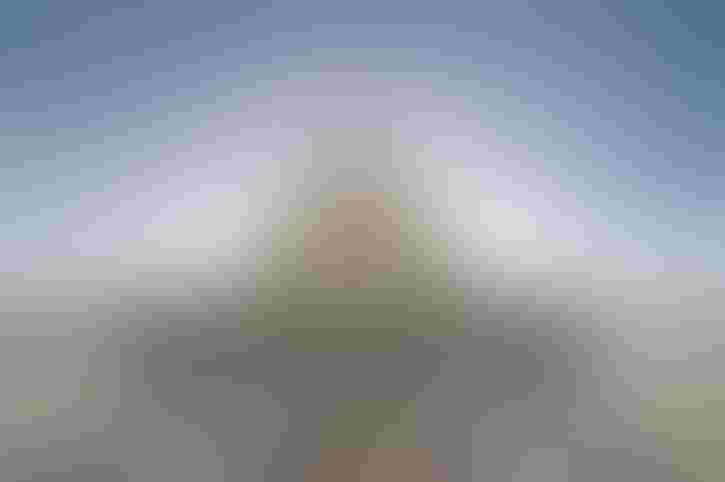 The Senate will vote on Tom Vilsack's nomination for secretary of agriculture on February 23.  There will only be 20 minutes of debate, which indicates there is no controversy surrounding his nomination.
The Senate Agriculture Committee voted unanimously on Feb. 2 in support of Vilsack's nomination.
Earlier, a coalition of over 120 agricultural associations sent a letter to the Senate Agriculture Committee in support of Vilsack. A similar letter was sent by a group of nearly 50 agricultural companies and cooperatives.
'Extremely low risk' of COVID-19 through food or food packaging
The USDA and the Food and Drug Administration said in a press release this week that there is "no credible evidence of food or food packaging associated with or as a likely source of viral transmission of severe acute respiratory syndrome coronavirus 2 (SARS-CoV-2), the virus causing COVID-19."
Acting USDA Secretary Kevin Shea and Acting FDA Commissioner Janet Woodcock, M.D., said in a press release: "Our confidence in the safety of the U.S. food supply remains steadfast. Consumers should be reassured that we continue to believe, based on our understanding of currently available reliable scientific information, and supported by overwhelming international scientific consensus, that the foods they eat and food packaging they touch are highly unlikely to spread SARS-CoV-2." 
The USDA and FDA stated that based on the scientific information available, they are "confident in the safety of the food available to American consumers and exported to international customers."
USDA estimates record ag exports
USDA is estimating a record $157 billion in agricultural exports in fiscal year 2021, an increase of $21 billion over last year. The increase is due primarily to record exports to China and an improving global economy.
U.S. agricultural exports to China are estimated to reach a record $31.5 billion in FY 2021.  USDA forecasts U.S. corn exports will reach a record $14 billion. China is expected to exceed their tariff rate quota for corn of 283 million bushels, according to USDA.
Record ag exports to China, but below phase one
The United States exported a record $27.2 billion of agricultural and related products (ethanol, forestry goods, seafood, etc.) covered under phase one of the U.S.-China agreement in 2020. According to the American Farm Bureau Federation (AFBF), this was below the $33.4 billion level China was to have imported to meet the terms of the agreement.
Export value to China, according to USDA, was $6.5 billion over 2017, a 30% increase. 2017 was the base year because it represented the last "normal" year of trade before the trade war started between the U.S. and China.
Even though agricultural exports did not meet the target, AFBF said a number of U.S. products set new export levels to China in 2020 – pork ($2.1 billion), poultry ($761 million), tree nuts ($705 million), hay ($445 million), beef ($304 million), peanuts ($239 million) and pulses ($51 million). 
End Cuba embargo
A group of senators have introduced the "U.S.-Cuba Trade Act of 2021," which would end the Cuban embargo and establish normal trade relations with Cuba. Additionally, it addresses trade, investment, and travel. The bill is sponsored by Senators Ron Wyden (D, Ore.), Patrick Leahy (D, Vt.), Dick Durbin (D, Ill.), and Jeff Merkely (D, Ore.).
Senator Ron Wyden (D, Ore.), chairman of the Senate Finance Committee, said, "Our nation's embargo on Cuba is an artifact from the 1960s. To continue this outdated, harmful policy of isolation would be a failure of American leadership…Congress has a moral and economic obligation to the American people to improve U.S.-Cuban relations as swiftly and safely as possible." 
Earlier a group of agricultural organizations wrote President Joe Biden asking him to move forward to normalize relations with Cuba. The organizations noted the embargo of six decades had been ineffectual and the economic sanctions have limited American influence in Cuba, hurt the Cuban people and antagonized U.S. friends and allies.
U.S. agricultural exports to Cuba in 2020 were $157.48 million, a drop of 37%, according to USDA.   
USDA extends moratoriums
USDA announced it was extending the eviction and foreclosure moratoriums on USDA Single Family Housing Direct and Guaranteed loans through June 30, 2021.
USDA Deputy Under Secretary for Rural Development Justin Maxson said, "USDA recognizes that the COVID-19 pandemic has triggered an almost unprecedented housing affordability crisis in the United States. That's why USDA is taking this important action today to extend relief to the hundreds-of-thousands of individuals and families holding USDA Single Family Housing loans."
There are 8.2 million homeowners currently behind on mortgage payments, according to a recent Census Bureau survey.
Source: P. Scott Shearer, who is solely responsible for the information provided, and wholly owns the information. Informa Business Media and all its subsidiaries are not responsible for any of the content contained in this information asset.
Subscribe to Our Newsletters
National Hog Farmer is the source for hog production, management and market news
You May Also Like
---