Senate passes $3.5 trillion budget resolution
Senate passes $3.5 trillion budget resolution
Legislative Watch: Legislation to protect producers from Prop. 12; Infrastructure bill passes Senate.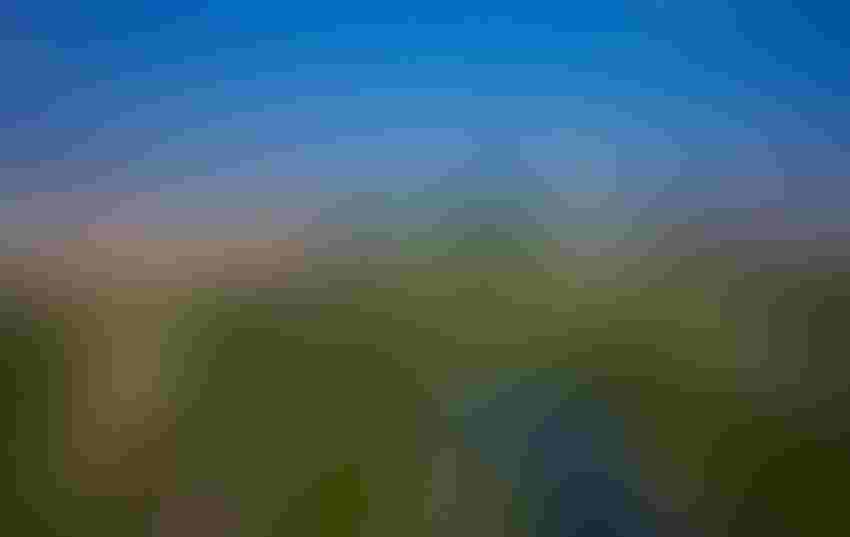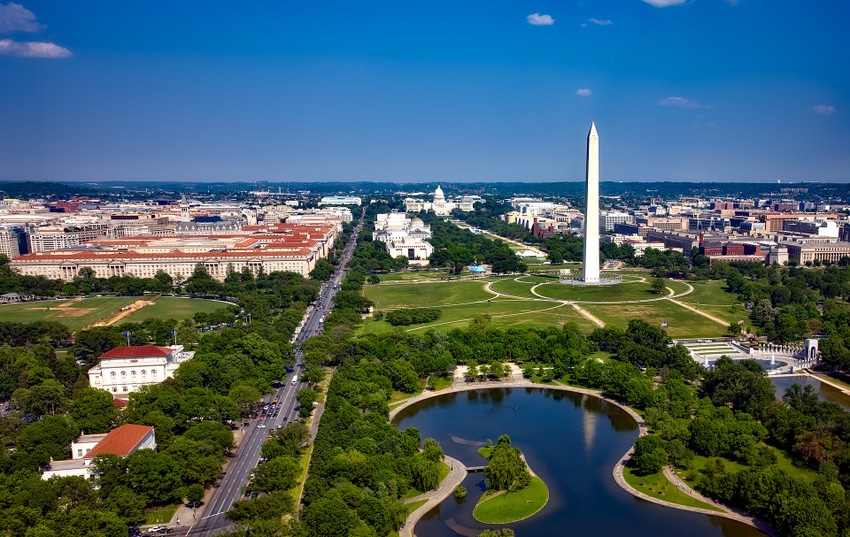 The Senate has passed on a party-line vote of 50-49 a $3.5 trillion budget resolution which proposes major investments in conservation, nutrition, childcare, family leave and climate change. It also proposes tax increases on wealthy individuals and corporations to help pay for the package.
Passing the budget resolution is the first step in the process. The next step is consideration by committees. The resolution provides instructions to committees with specific spending targets. Committees will have until Sept. 15 to finalize their provisions for the final bill. After the committees complete their work, the provisions will be merged into a budget reconciliation package for final consideration. 
During consideration of the resolution, Republicans offered numerous non-binding amendments, with many used to force Democrats to take tough votes that could be used against them in an election year.
Senator John Thune's, R-S.D., non-binding amendment that called for "preserving" current tax rules for transferring farms and businesses, including the "full benefit of the step-up in basis for assets acquired from a decedent" was adopted on a vote of 99-0. The administration's proposal to start taxing capital gains at death and its impact on stepped-up basis has been a major issue with agricultural organizations and producers.
Provisions of the budget framework include:
$135 billion for the Agriculture Committee with instructions to address agriculture conservation, drought, and forestry programs to help reduce carbon emissions and prevent wildfires, rural development and rural co-op energy investments, agricultural climate research and research infrastructure, Civilian Climate Corps funding, child nutrition and debt relief.

$726 billion for the Health, Labor, Education and Pensions Committee with instructions to address some of the administration's top priorities, including universal pre-K for three- and four-year-olds, childcare for working families, tuition-free community college for two years, and increase the maximum higher education Pell Grant award.

$107 billion for the Judiciary Committee, including instructions to address "lawful permanent status for qualified immigrants" and investments in smart and effective border security measures.

$332 billion for the Banking Committee, including instructions to invest in public housing, the Housing Trust Fund, housing affordability and equity and community land trusts.

$198 billion for the Energy and Natural Resources Committee, including instructions for clean energy development, federal investments in energy efficient buildings, green materials, and clean vehicles.

$18 billion for the Veterans Affairs Committee with instructions to upgrade VA facilities.
The Senate Finance Committee was given instructions to find revenue/taxes to help offset the cost of the package. It is expected the final package will have higher taxes on the wealthy and corporations, taxes on imported carbon fuels, and strengthening IRS tax collections.
The Democrats will use reconciliation to pass the final bill since there will be no Republican support. This means they will need every Democratic Senator to vote for final passage which is expected in late September.
Grain farmers benefit from meat exports
U.S. corn and soybean farmers benefit from beef and pork exports, according to a new U.S. Meat Export Federation (USMEF) study. The study conducted by World Prospectives Inc. found that in 2020, U.S. beef and pork exports contributed 41 cents per bushel to the value of corn and $1.06 per bushel to soybeans. 
Key findings from the study:
Value of red meat exports' feed use of soybeans and corn in 2020:
U.S. pork exports used 2.45 million tons of soybean meal, which is the equivalent of 103.2 million bushels of soybeans. At an average annual price of $8.98/bushel, pork exports accounted for $927 million in market value to the soybean industry.

Beef and pork exports used 530.5 million bushels of corn. At an average annual price of $3.52/bushel, beef and pork exports accounted for $1.87 billion in market value to the corn industry.

Beef and pork exports also used 3.03 million tons of distiller's dried grains with solubles (DDGS) at an annual average price of $154.59/ton, generating $468 million in market value for ethanol mills' co-products.
Value to U.S. corn and soybean crop from red meat exports:
In 2020, beef and pork exports contributed 41 cents/bushel, or 11.5% of the average annual price of $3.52/bushel. With total production of 14.18 billion bushels, the value of red meat exports to the U.S. corn crop was $5.8 billion, meaning corn growers would have lost $5.8 billion in value if there were no beef and pork exports.

In 2020, pork exports contributed $1.06 per bushel, or 12% of the average annual price of $8.98/bushel. With total production of 4.14 billion bushels, the value of pork exports was $4.4 billion to the U.S. soybean crop, meaning soybean producers would have lost $4.4 billion in value if there were no pork exports.
Legislation to protect producers from Prop. 12
Legislation was introduced in the Senate to protect producers from outside of California in having to meet California's Proposition 12, which requires producers to meet strict housing requirements in the production of pigs (24 square feet of usable floor space per breeding pig) and laying hens in order to sell pork and eggs in the state. Proposition 12 goes into effect on January 1. 
The "Exposing Agricultural Trade Suppression (EATS) Act" would prohibit state and local governments from interfering with the production or manufacture of agricultural products in other states and would challenge those states from interfering in interstate commerce. States and local government would still be able to regulate farming practices within their jurisdiction.
Senator Chuck Grassley, R-Iowa, said, "I don't know why anyone would want to live in a state where it's almost impossible to buy bacon. But California wants to impose such a rule on its residents. Iowa has an abundance of agricultural products to offer and folks from coast to coast should be able to enjoy them. I'm glad to sponsor this bill which will protect Iowa farmers and producers and allow them the freedom to operate their farms as they see fit."
The bill was introduced by Grassley and Senators Joni Ernst, R-Iowa, Roger Marshall, R-Kan., and John Cornyn, R-Texas. 
Proposition 12 has survived various court cases and challenges by 20 states. Recently, the U.S. Court of Appeals for the Ninth Circuit rejected the National Pork Producers Council's argument that Prop. 12 violates the Commerce Clause of the U.S. Constitution.
California consumes 15% of the pork in the U.S.
Infrastructure bill passes the Senate
The nearly $1.2 trillion bipartisan infrastructure bill passed the Senate this week on a vote of 69-30. The bill now moves to the House for consideration. 
Moffitt confirmed undersecretary for Marketing & Regulatory Programs
The Senate confirmed Jenny Lester Moffitt as USDA's undersecretary for Marketing And Regulatory Programs. Most recently, Moffitt has been serving as undersecretary of the California Department of Food and Agriculture. 
Sources: P. Scott Shearer, who is solely responsible for the information provided, and wholly own the information. Informa Business Media and all its subsidiaries are not responsible for any of the content contained in this information asset.
Subscribe to Our Newsletters
National Hog Farmer is the source for hog production, management and market news
You May Also Like
---