Senate Appropriations Committee approves FY '22 ag bill
Senate Appropriations Committee approves FY '22 ag bill
Legislative Watch: Bipartisan Senate infrastructure deal; USDA urged to help small and regional processing plants; Hipp confirmed as USDA General Counsel.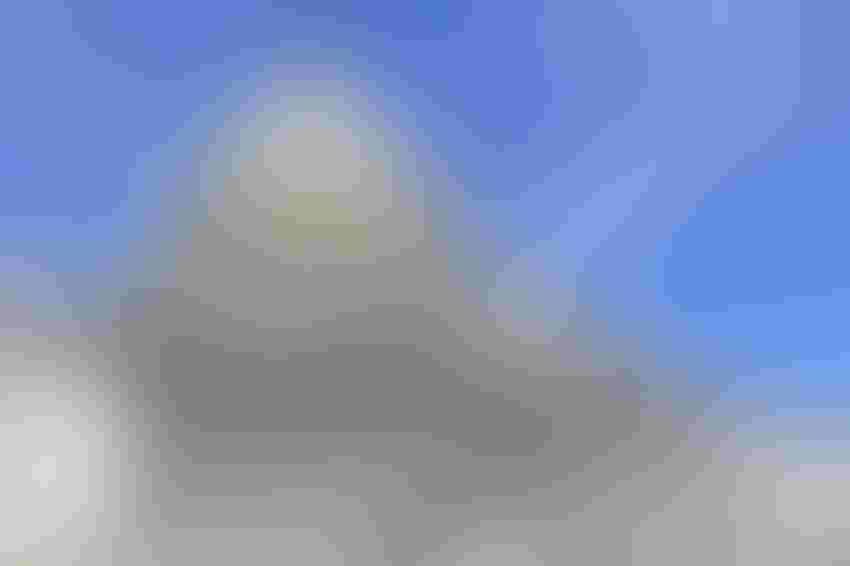 tupungato_iStock_Thinkstock
The Senate Appropriations Committee approved a fiscal year 2022 agriculture appropriations bill that funds USDA and the Food and Drug Administration. The bill provides $25.855 billion in discretionary spending, which is an increase of $2.5 billion over fiscal year 2021, and $169.587 billion in mandatory funding.
In addition, the bill provides $7 billion for disaster assistance for losses incurred in 2020 and 2021, including $750 million for livestock producers. 
The bill also includes:
Agricultural research - $3.6 billion for agricultural research programs, an increase of $292 million. This includes $1.675 billion for the Agricultural Research Service and $1.656 billion for the National Institute of Food and Agriculture.

Animal and Plant Health Inspection Service (APHIS) - $1.125 billion for APHIS, an increase of more than $57 million. The funding is to protect the nation's animal and plant resources from diseases and pests.

Farm Service Agency (FSA) - $1.178 billion for FSA, an increase of $35.4 million. The bill prohibits the closure of FSA county offices. 

Food Safety and Inspection Service (FSIS) - $1.153 billion to fully fund the food safety and inspection programs. It supports over 8,000 inspection personnel for meat, poultry, and egg products at more than 6,400 facilities.

Broadband - $700 million for USDA's ReConnect broadband program.

SNAP - The Special Supplemental Nutrition Program for Women, Infants, and Children is funded at $6.278 billion which will support 6.4 million participants each month.

International Food Aid - The Food for Peace and McGovern-Dole Food for Education program are funded at $2 billion, a $35 million increase.
The House of Representatives passed its FY '22 agriculture appropriations bill earlier that includes $26.55 billion in discretionary spending, which is an increase of more than 10% above FY '21.
Bipartisan Senate infrastructure deal
The Senate is currently considering a bipartisan $1 trillion infrastructure bill that provides $550 billion in new spending over five years. Over 300 amendments have been filed for consideration. The goal is to complete the consideration of the bill this weekend.
The bill's infrastructure priorities are roads and bridges, rail, transit, ports, airports, water systems and broadband. 
The new spending includes $110 billion for roads and bridges, $65 billion to expand broadband access, $17 billion for ports and waterways, $66 billion for passenger and freight rail, $39 billion for public transit (buses, rail cars, stations and track, signals and power systems), $25 billion for airports, $55 billion for water infrastructure, and $73 billion for power and grid including grid reliability and resiliency. The legislation also includes funding to create the first federal network of charging stations for electric vehicles. 
The bill will provide funding for the reconstruction of the locks and dams on the upper Mississippi River. This has been a priority for agricultural and commodity organizations to keep U.S. agricultural exports competitive in the international marketplace. 
Funding for the bill will come from unspent COVID relief dollars, recouped fraudulent unemployment claims, delaying Medicare Part D, and the extension of certain federal user fee programs.
USDA urged to help small & regional processing plants
A bipartisan group of U.S. Representatives made recommendations to USDA when finalizing plans for the recently announced investment of $500 million to support small and regional meat and poultry processing plants. 
The thirty representatives in a letter to Secretary of Agriculture Tom Vilsack said, "For some farmers and ranchers right now, slaughter and processing dates must be booked up to two years in advance. Meanwhile, small processors continue to struggle with barriers to expansion like a lack of capital or financing options, workforce shortages, and an increasingly complex regulatory structure. We encourage USDA to make investments that will provide leverage for producers at all levels of the supply chain."
The representatives made three recommendations:
Ensure small and regional meat and poultry processors can access the grant funds necessary to expand their infrastructure, increase productivity and explore new technologies to support and grow their businesses.

Provide more generous and accessible financing options for meat and poultry processors across the country to immediately expand industry-wide shackle space and capacity.

Provide grants to help train new meat and poultry industry workers which would help the sector create well-paying rural jobs, improve local and regional markets, improve farm incomes, address labor challenges and increase food system resilience.
The letter was organized by Representatives Angie Craig, D-Minn., Dusty Johnson , R-S.D., Chellie Pingree, D-Maine, and Jeff Fortenberry R-Neb.
Hipp confirmed as USDA General Counsel
The Senate confirmed Jamie Simms Hipp as USDA's General Counsel. She had been serving as head of the Native American Agriculture Fund. Previously, Hipp was a national program leader for Farm Financial Management, Trade Adjustment Assistance, Risk Management Education, and the Beginning Farmer and Rancher Development programs at USDA's National Institute for Food and Agriculture (NIFA). She received an LLM in Agriculture Law from the University of Arkansas and has been recognized by the American Agriculture Law Association. 
Sources: P. Scott Shearer, who is solely responsible for the information provided, and wholly own the information. Informa Business Media and all its subsidiaries are not responsible for any of the content contained in this information asset.
Subscribe to Our Newsletters
National Hog Farmer is the source for hog production, management and market news
You May Also Like
---