Maximizing data from automated feeding systems
Maximizing data from automated feeding systems
Illinois pork producer turns to technology to sort weights during COVID-19 challenges.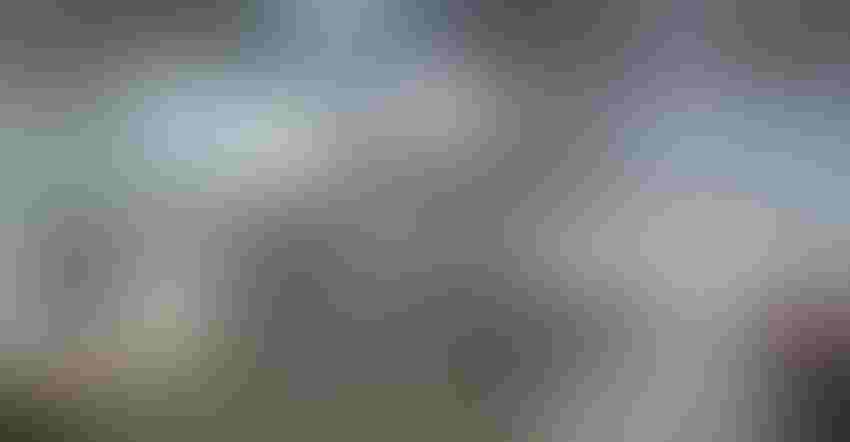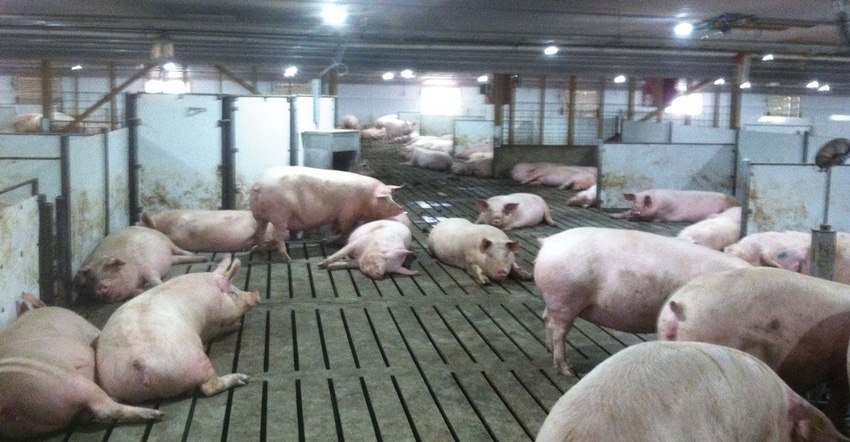 In addition to converting to antibiotic-free and pen gestation, Jared Schilling adopted several new technologies, including cameras, alarms, controllers and automated feed management systems.
Photo courtesy of Jared Schilling
Jared Schilling has never been shy about trying out new technologies on his 1,800-sow farrow-to-finish farm near New Athens, Ill.
"I generally like that tech side, and I like being able to remotely check stuff out. And once you start to go down that road, you know, all [your] people have to be a little more tech-savvy," Schilling says. "The hardest part is finding the right people."
Two years ago, the third-generation family farmer, who also raises corn, soybeans and wheat and operates his own feed mill, decided to take a different path in pork production, converting to antibiotic-free and pen gestation to capitalize on specialty retail market opportunities.
"I have always kind of wanted to do it, and I felt it was getting harder and harder to compete in the commodity market, where this is a way we could differentiate," Schilling says.
"It felt like we had good production. Obviously antibiotic-free is more difficult. There's a lot of room for error and mistakes getting magnified, but at our smaller level, I felt like we could do it."
That transition evolved into building a new sow unit and adopting several new technologies, including cameras, alarms, controllers and automated feed management systems.
Since installing the Nedap Farrowing Feeding system with a wireless activator a few months ago, Schilling says he already sees the benefits in feed cost savings.
He also sees savings in gestation with electronic sow feeding technology.
"If you calibrate regularly, there is almost zero feed wastage," Schilling says. "Feed management is probably more important because it always has to work. You can't have a feed timeout or there will be an out-of-feed event in four hours. Where if it was all stalls, you can just wait; you can get by for 12 hours."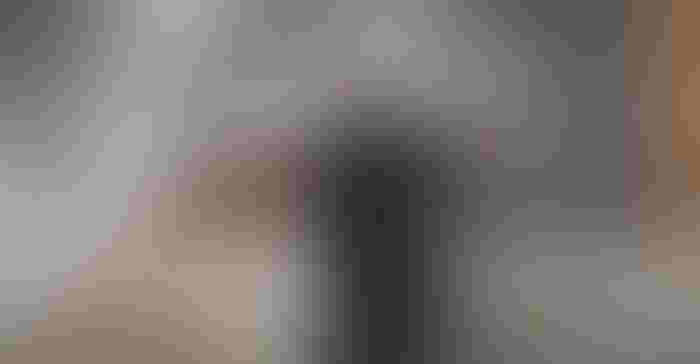 COVID-19 forced diet changes
Most recently, disruptions in the pork supply chain due to COVID-19 forced Schilling to make diet changes to try to slow down pig growth on the farm. He relied on the Nedap PorkTuner automated feed management system to sort pigs based on weight to help manage gains.
The system weighs each pig as it enters the feeding area. Schilling sorted out the top 10% of hogs, weight-wise, and adjusted rations to hit the target weight at the right time.
"We found with that group, we had to put them on a holding diet, and we could see the effects of the holding diet in real time — where we actually got a call from Nedap's headquarters and was like, 'What's going on? They are not gaining any weight,' " Schilling says.
"That was pretty interesting. I didn't foresee that happening, but it helps schedule loads in a tighter window, and we could see the effect of a holding diet."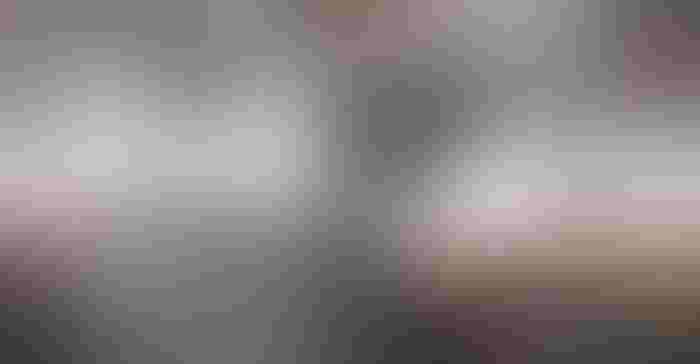 Tech-savvy staff necessary
While the pork producer says his labor costs have not gone down from implementing the system, he now depends on his staff of seven to be proficient not only in providing quality care for the herd, but also in collecting and analyzing the data the system is supplying.
"The biggest hurdle is finding tech-savvy people that are also good at the animal husbandry — and so a tricky combination," Schilling says. "We have a very young crew overall, and it was hard to find them, but they're all fairly educated."
Schilling says the technology has allowed his crew to make better decisions on an individual level, and he hopes he can glean more data from the system in the future.
"The interface is pretty simple and user-friendly from the controller, but there's a lot of exporting to Excel if you want to analyze something," Schilling says.
"Maximizing the technology is tricky and I honestly don't know if we're maximizing it as much as we could. Some of the integration is key, like the integration between Nedap and MetaFarms [an agriculture information platform]. That's really useful and helpful, and I think they're just on the cusp of doing some really interesting things."
For other producers considering implementing these types of technology or getting the most out of their current automated feed management system, Schilling suggests talking to other producers who have successively mastered the technology.
"There's a lot of really good producers who have already done it and that we kind of just modeled after," Schilling says. "The farrowing feeder wireless activators do provide a labor savings and more focused use of time.
"ESF in gestation and automated feeding in farrowing allows feed savings with more precise feeding and smoother transitions between gestation and farrowing, [and,] we also believe, better farrowings with standard customized feed budgets up to actual farrowing date."
Subscribe to Our Newsletters
National Hog Farmer is the source for hog production, management and market news
You May Also Like
---