Man who received second historic pig heart transplant dies
Man who received second historic pig heart transplant dies
FDA granted an emergency authorization for the surgery on Sept. 15 in the hope of extending his life.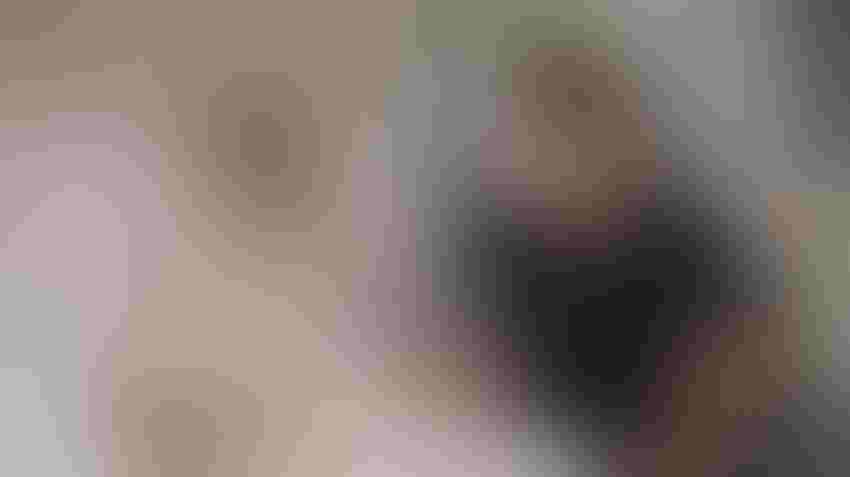 The second patient in the world to receive a historic transplant of a genetically-modified pig heart has passed away. Lawrence Faucette, the 58-year-old patient with terminal heart disease who received the transplant on Sept. 20, lived for nearly six weeks following the surgery.
According to the University of Maryland School of Medicine, Faucette had made significant progress after his surgery, engaging in physical therapy, spending time with family members, and playing cards with his wife, Ann. In recent days, his heart began to show initial signs of rejection—the most significant challenge with traditional transplants involving human organs as well. Despite the medical team's greatest efforts, Faucette ultimately succumbed on Oct. 30.
"We mourn the loss of Mr. Faucette, a remarkable patient, scientist, Navy veteran and family man who just wanted a little more time to spend with his loving wife, sons and family," said Bartley P. Griffith, MD, who surgically transplanted the pig heart into the patient at the University of Maryland Medical Center. "Mr. Faucette's last wish was for us to make the most of what we have learned from our experience, so others may be guaranteed a chance for a new heart when a human organ is unavailable. He then told the team of doctors and nurses who gathered around him that he loved us. We will miss him tremendously."
Muhammad M. Mohiuddin, MD, Professor of Surgery and Scientific/Program Director of the Cardiac Xenotransplantation Program at UMSOM, added, "We cannot express enough gratitude to Mr. Faucette and his family for enabling us to continue to make significant advancements towards making xenotransplants a reality. Mr. Faucette was a scientist who not only read and interpreted his own biopsies but who understood the important contribution he was making in advancing this field. As with the first patient, David Bennett, Sr., we intend to conduct an extensive analysis to identify factors that can be prevented in future transplants; this will allow us to continue to move forward and educate our colleagues in the field on our experience."
Faucette first came to the University of Maryland Medical Center as a patient on Thursday, Sept. 14. When he came into the hospital, he was in end-stage heart failure. Shortly before the surgery, his heart stopped and required resuscitation.
He was deemed ineligible for a traditional heart transplant due to his advanced medical conditions including peripheral vascular disease. On Sept. 15, the US Food and Drug Administration granted an emergency authorization for the surgery in the hope of extending his life.
Following surgery, the transplanted heart performed very well without any evidence of rejection during the first month of recovery. Faucette was engaged in physical therapy and was working toward regaining his ability to walk.
"This is a monumental achievement, and it takes Herculean efforts to move the transplant field forward," said Christine Lau, MD, MBA, the Dr. Robert W. Buxton Professor and Chair of the Department of Surgery at UMSOM and Surgeon-in-Chief at UMMC. "Lung transplants took decades to perfect, and the giants of those days carried a lot on their shoulders. Drs. Griffith, Mohiuddin and their entire treatment team, as well as Mr. Faucette and his family, are our heroes of today."
Subscribe to Our Newsletters
National Hog Farmer is the source for hog production, management and market news
You May Also Like
---