Keep talking in 2016
Keep talking in 2016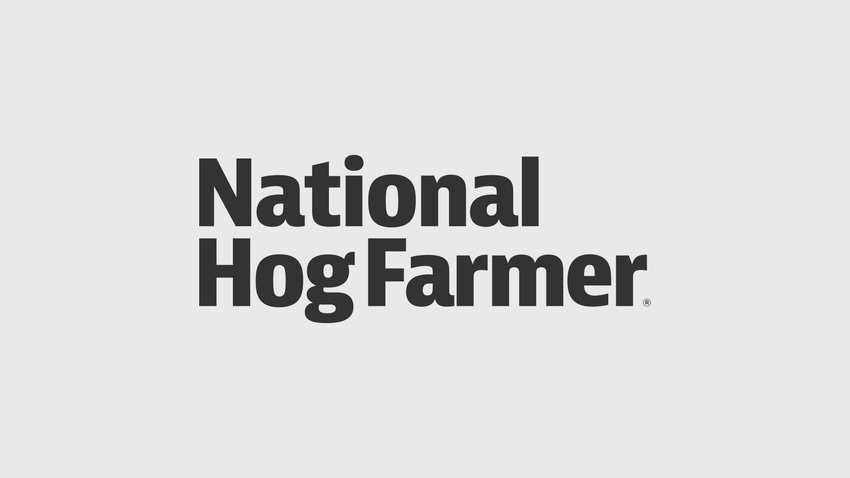 With the flip of the calendar to 2016, a lot of people are set to make resolutions to better themselves, the world or at least their little corner of it.
What is on your list of improvements for the new year?
To succeed in any business there needs to be communication, and in most cases that communication can always be better than what is currently taking place.
Farmers like to keep to themselves, preferring that their operation is an island. That can be good, and bad, when one speaks of herd health issues. Make 2016 the year to open the lines of communication.
Having a hog operation "in the middle of nowhere" without a lot of swine-growing neighbors does have the benefit of isolation from herd health concerns. But, most producers are not so lucky to be on such an island.
For any hog farmer, herd health monitoring is imperative, but those in hog-dense country also need to keep tabs on what is going on in the neighborhood. Knowing the risks that neighboring farms harbor is important to your operation and to the swine industry near and far. With that in mind, 20-some Area Regional Control groups have been formed around the country with the sole purpose of keeping tabs on and staying ahead of porcine reproductive and respiratory syndrome virus, porcine epidemic diarrhea virus and other disease activity in a particular area.
Four ARC coordinators talked of the importance of such groups during a panel discussion at the North American PRRS Symposium in Chicago. Meghann Pierdon, with the University of Pennsylvania New Bolton Center, says the Pennsylvania Swine Disease Control Program that started more than 10 years ago covers more than 90% of pigs in the Keystone State. Blanket coverage such as the Pennsylvania ARC is key to disease monitoring and control. Twenty-two companies that range from four sites to 165 sites along with 50 independent producers make up the Pennsylvania ARC participants. A total of 1.27 million pigs are represented.
As with any program where participation is involved, the strength is determined by just that – the participation of those feeding information to the program. Pierdon says herd veterinarians also get involved by sending out information if a disease breaks. If no disease breaks, participants receive monthly updates that report PRRS status changes, PRRS trends over time, a list of PED-positive sites and PED trends. Reporting of disease strain information is also starting.
Producers wanting to know what's going on in their neighborhood is evident in that Pierdon says the most-used feature is a measuring tool giving users a visual of what risks (diseases) lurk near a site or a specific address.
Pierdon points to high producer engagement as vital to and the reason for the success of the project in Pennsylvania. Producers willing to share their own information and wanting to know what's going on around them were seen as the strengths and weaknesses shared by the four ARC coordinators at the PRRS panel.
Carrie Pollard, with Bethany Swine Health Services in Sycamore, Ill., says the North Central Illinois project that she coordinates is long-term and adaptable, and sees ARCs as "a marathon, not a sprint." Keeping producers interested in continued participation can prove difficult, as she says "motivation is more difficult as you pick off the 'low-hanging fruit'."
She says progress has been made, and in the process, the mindset of producers has been changed. "We are better prepared for PEDV and whatever comes next."
Producer and veterinarian involvement is key, but almost more important is the communication of that involvement. A team roster can look pretty good on paper, but teamwork goes out the window if that team does not communicate.
Happy New Year, and in the name of herd and industry health, let's keep talking.
Subscribe to Our Newsletters
National Hog Farmer is the source for hog production, management and market news
You May Also Like
---