K-State researchers aim to lower ABC-4 levels in nursery diets
K-State researchers aim to lower ABC-4 levels in nursery diets
Goal is to improve gut health to reduce mortality and the number of pigs requiring antibiotic treatment after weaning.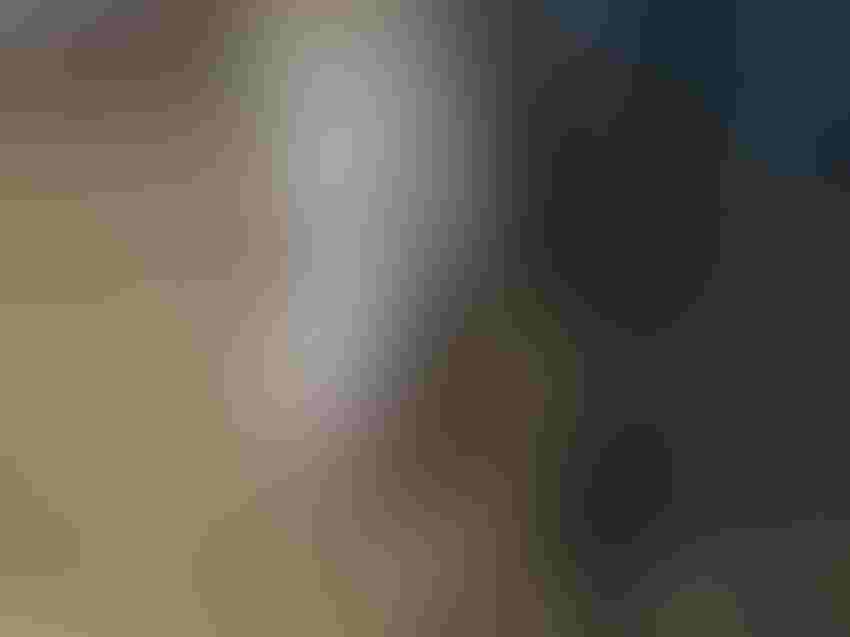 As the U.S. swine industry shifts toward improving gut health in newly weaned pigs to decrease mortality rates, a Kansas State University student is studying ways to incorporate low acid binding ingredients into swine diets.
Ethan Stas, a graduate research assistant in K-State's Department of Animal Sciences and Industry, said acid binding ingredients are key to a concept known as acid-binding capacity, or ABC-4, which looks at the pH level of a pig's stomach before the animal's gastrointestinal tract matures.
"ABC-4 is the amount of hydrochloric acid required to reach a stable pH of 4 for an ingredient or diet," he said. "For swine, we utilize a pH of 4 because once the pig's stomach increases above (that level of acidity), this is where impaired nutrient utilization and health problems can occur.
"When that pig is weaned and switched from a liquid milk-based diet to a dry cereal-based diet, the amount of lactic acid is reduced. At weaning, the pig's gastrointestinal tract is still developing and its hydrochloric acid production in the stomach is limited until that gut fully matures. This can cause an elevated stomach pH which can be associated with decreased protein digestion and opportunity for pathogenic organisms."
Normal mortality rate in nursery pigs is about 4% in the U.S. While they don't all die from digestive tract issues, the goal would be to improve the gut health to reduce mortality and the number of pigs requiring antibiotic treatment after weaning.
"Diarrhea and poor starting pigs is a major challenge for pork producers. This research is focused on reducing that challenge," Stas said.
A number of studies evaluating the impact of low ABC-4 diets will be presented at this year's Swine Day. Stas said the studies have shown improvements in growth performance, nutrient use and fecal dry matter.
"Post-weaning diarrhea is a big issue in the swine industry, and our research has shown that utilizing low ABC-4 diets can improve fecal consistency and decrease the prevalence of post-weaning diarrhea," he said.
Stas noted that producers are constantly looking for methods to improve production and the health of their pigs.
"Understanding potential ways to lower the ABC-4 levels of early nursery diets can help producers improve the performance and health status in their production system," Stas said. "It is a growing topic, and we are continuing to try and learn as much as we can."
The 2023 K-State Swine Day is scheduled for Nov. 16 on the K-State campus in Manhattan. The registration fee is $25 per person if paid by Nov. 8, and $50 after that date or at the door. K-State students may attend free of charge if they register by Nov. 8.
Registration is available online, or by sending a check payable to the K-State Department of Animal Sciences and Industry, Attn: 2023 KSU Swine Day, 218 Weber Hall, 1424 Claflin Road, Manhattan, Kansas 66502.
For more information, contact Katie Smith at 785-532-1267 or via email. 
Subscribe to Our Newsletters
National Hog Farmer is the source for hog production, management and market news
You May Also Like
---