House passes cattle contract library bill
House passes cattle contract library bill
Legislative watch: USDA urged to release biofuel assistance; Ag supports Trevino as chief ag negotiator; USDA appoints Food Safety Advisory Committee members.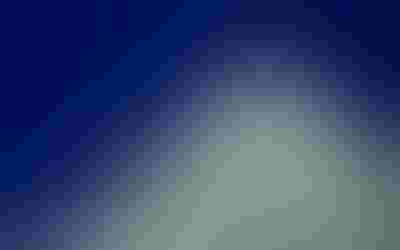 The House Agriculture Committee unanimously passed the Beef Contract Library Act of 2021 which requires USDA's Agricultural Marketing Service (AMS) to establish and maintain a beef contract library that will increase transparency by providing information to producers on what type of contracts are available. The bill was introduced by introduced by Representatives Dusty Johnson, R-S.D., and Henry Cuellar, D-Texas.
Johnson, R-S.D., commented, "Producers have been asking for increased transparency and leverage in the cattle market for years, the Cattle Contract Library Act will provide granular data in near real time, ensuring producers understand the value of marketing agreements. Data drives marketing decisions and a contract library will provide much-needed leverage for independent producers."
Cuellar said, "...the creation of a contract library that will provide cost transparency in the cattle market."
Information that will provided, according to a summary of the bill, include:
Type of contract, defined as the classification of contracts for the purchase of fed cattle based on the mechanism used to determine the base price for the fed cattle committed to a packer under the contract, including formula purchases, negotiated grid purchases, forward contracts, and other purchase agreements, as determined by the Secretary.

Duration of the contract, provisions in the contract that may affect the base price of cattle covered by the contract, schedules of premiums or discounts associated with the contract, and transportation arrangements.

The total number of cattle solely committed to the packer each week within the six-month and 12-month periods following the date of the contract, by reporting region.

In the case of a contract in which a specific number of cattle are not solely committed to the packer, an indication that the contract is an open commitment and any weekly, monthly, annual, or other limitations on the number of cattle that may be delivered to the packer under the contract.

A description of the provisions in the contract that provide for expansion in the committed cattle to be delivered under the contract for the six- and 12-month periods.
The legislation is supported by the American Farm Bureau Federation, National Cattlemen's Beef Association, National Farmers Union, Livestock Marketing Association, and U.S. Cattlemen's Association,
Senators urge USDA to release biofuel assistance
A group of Midwestern Republican senators is calling on USDA to move forward and release the $700 million assistance to biofuel producers as part of the USDA Pandemic Assistance to Producers. 
They are also asking why it is taking so long to implement the program. When USDA announced the biofuel assistance on June 15, it indicated it would be implemented within 60 days.
The senators in a letter to Secretary of Agriculture Tom Vilsack expressed concern about the delay in financial assistance for the nation's biofuel sector during the unprecedented economic circumstances brought on by the COVID-19 pandemic.
"The pandemic continues to negatively affect biofuel producers," the letter noted. "As feedstocks have experienced historic highs, margins to produce biofuel have risen, and many plants remain offline or are operating at reduced rates. With President Biden's plan to decarbonize the transportation and agriculture sectors, we remind you of the important role of biofuel. It is past time our hardworking biofuel producers receive the critical aid that you promised."
Those signing the letter were Senators Chuck Grassley, R-Iowa, Joni Ernst, R-Iowa, Deb Fischer, R-Neb., Roger Marshall, R-Kan., Jerry Moran, R-Kan., Mike Rounds, R-S.D., Ben Sasse, R-Neb., and John Thune, R-S.D.
Ag supports Trevino as chief ag negotiator
One hundred seventy agricultural organizations sent a letter to the Senate Finance Committee supporting the nomination of Elaine Trevino as the USTR chief agricultural negotiator. 
"She understands the critical need to open and maintain foreign market access and reduce barriers for U.S. food and agriculture workers and exporters for the benefit of consumers in the U.S. and across the globe," the organizations said. "Ms. Trevino has the experience and expertise to secure greater market access for U.S. products and ensure enforcement of clear and fair rules with our trade partners so U.S. food and agriculture workers and our industry sectors may fairly compete in the global economy."
Those signing the letter included the American Farm Bureau Federation, American Soybean Association, Animal Health Institute, Farm Credit Council, Meat Import Council of America, National Association of Wheat Growers, National Corn Growers Association, National Cotton Council, National Farmers Union, National Pork Producers Council, National Turkey Federation, North American Meat Institute, and USA Rice.
USDA appoints Food Safety Advisory Committee members
USDA announced the appointment of 13 new members to the National Advisory Committee on Microbiological Criteria for Foods (NACMCF) for two years.
Secretary of Agriculture Tom Vilsack said, "As we invest in strengthening our food systems by supporting improved production and processing, NACMCF members offer expert advice on scientific and technical food safety issues. These individuals will play a significant role in helping to ensure the safety of our nation's food supply."
Members appointed are:
Dr. Teshome Yehualaeshet, Tuskegee University    

Dr. Yaohua (Betty) Feng, Purdue University

Dr. Bing Wang, University of Nebraska-Lincoln     

Dr. Randy W. Worobo, Cornell University

Dr. Mahipal Kunduru, Topco Associates LLC

Dr. Elisabetta Lambertini, Global Alliance for Improved Nutrition

Ms. Joelle Mosso, Eurofins

Dr. Max Teplitski, Produce Marketing Association

Dr. Joseph (Stan) Bailey, bioMérieux

Dr. Tanya Roberts, Center for Foodborne Illness Research and Prevention

Ms. Janell Kause, USDA, Food Safety and Inspection Service

Dr. Andreas Keller, HHS, Food and Drug Administration

Lt. Col. Audrey McMillan-Cole, DVM, DoD, Defense Logistics Agency
NACMCF, established in 1988, provides scientific advice and recommendations to the Secretary of Agriculture and the Secretary of Health and Human Services on public health issues relative to the safety and wholesomeness of the U.S. food supply, including development of microbiological criteria and review and evaluation of epidemiological and risk assessment data and methodologies for assessing microbiological hazards in foods. 
Sources: P. Scott Shearer, who is solely responsible for the information provided, and wholly own the information. Informa Business Media and all its subsidiaries are not responsible for any of the content contained in this information asset.
Subscribe to Our Newsletters
National Hog Farmer is the source for hog production, management and market news
You May Also Like
---