Expansion, a sizzling subject at WPX
Expansion, a sizzling subject at WPX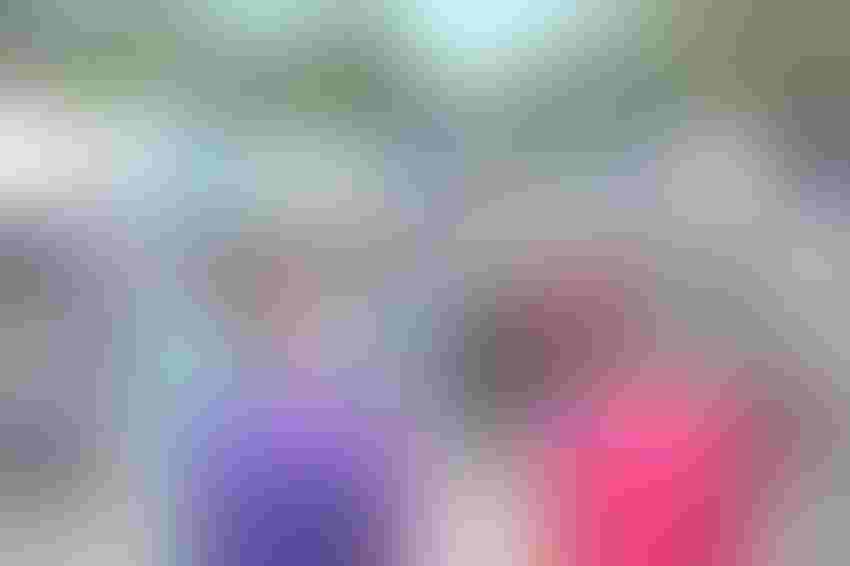 Hot temperatures greeted us at World Pork Expo, but it did not hinder pork producers and industry leaders from discussing "all things pork." Although it will not be a record profit year for hog producers, optimism flowed through the air with the enticing aroma of hickory chips, seasoning and grilled pork.
The U.S. pork industry's bright future with the new pork processing plants coming is certainly crafting lots of chatter about expansion. As economic analyst Joseph Kerns says, "The addition of the new plants is generating an irresistible euphoria, triggering partnerships among cash affluent pork producers, and low-interest lenders at a time when an alternate return for money in your pocket is roughly zero."
Still, the amount of expansion actually taking place is up for debate. Prior to the porcine epidemic diarrhea virus outbreak, plans of expansion were under way. For some hog producers currently expanding is just a continuation of those plans.
Speaking with equipment manufacturers, growth in U.S. swine industry is occurring. As Tom Stuthman, GSI Group Inc. director of North America Protein, shares with me, "Profitability wise, we have seen better times than what we have seen today. What is really exciting for us — maybe less globally but more U.S. — is the amount of expansion that is being undertaken as result of additional packing capacity coming up."
Kent Bang, AgStar Financial Services, writes in his monthly National Hog Farmer column, "I have spent my life in the pig industry and never before have we seen a dynamic like today. Within the next 18 months, it would appear we will have an additional 30,000 head of harvest capacity in the United States."
Both Bang and Kerns note that financial strength of the hog farmer and packer – processor has never been stronger — a factor overlooked in the expansion talk. Yet, production growth can happen without a costly construction project. Let's face it, America's pig farmers are not only making serious progress in pigs per sow per year, but more importantly in reducing mortality. More pigs are making it from birth to market. Even the most naïve observer can see pork production is increasing, especially after the rough PEDV years.
Be that as it may, more pork is coming onto the market and it has to go somewhere. Over the past three years, Steve Meyer, vice president of pork analysis at EMI Analytics, has shared that pork demand has been robust. Speaking at World Pork Expo, Meyer says domestic demand has recently softened for pork real per capita expenditures; however the most recent data for April shows 3% growth in RPCE year-over-year. Meyer predicts for the year pork RPCE will be above 2015 levels. Normally, pork RPCE bottoms out in the summer and gets extremely strong in the fall. Meyer says, "We think we run above last year's numbers all the way through the summer. That is pretty remarkable because we are comparing to some pretty good numbers in the last couple of years. That is long-term uptrend for pork demand that has been going on since 2010."
As for exports, the April data is very strange, Meyer warns. April 2015 was the clean-up month for the West Coast port dispute mess. So, the year-over-year comparison is not an accurate picture, showing April down 11% from the previous year. Still, utilizing April's data, U.S. pork exports are up only 1.25%. Meyer says, fear not. He predicts pork exports will be up 4-5% at the end of 2016. The big news was China and Hong Kong pork imports growth of 95% from a very low number last year. The question is will they stay on this long-term uptrend or is it just a one-time windfall.
One concern in the production area is the recent rallies in the corn and soybean market, says Meyer. This is a result of the inflow of investment monies from commodity companies back into the commodity market as oil is above $50 a barrel. The other thing is the weather scare with a forecast of dry weather this summer, sparking a rally in the grain market. The transition timing from El Nino to La Nino will be a key in U.S. crop yields this year.
Subscribe to Our Newsletters
National Hog Farmer is the source for hog production, management and market news
You May Also Like
---