Ensuring farm building strength is key to longevity
Ensuring farm building strength is key to longevity
Publication covers how to inspect and repair agricultural buildings.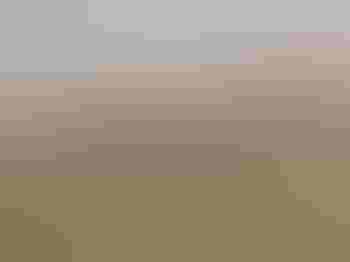 Farm buildings are a major investment for any operation and keeping them in sound repair is a key part of making sure they can be used for many years to come.
Whether new or renovated, there are critical structural considerations that should be made, especially with buildings made of wooden framing and covered in ribbed metal sheeting.
A new publication from Iowa State University Extension and Outreach, "Ensuring Farm Building Strength at Critical Connections," helps farm operators know how to inspect their buildings and assure they are built to withstand the forces of wind, snow, and the weight of the building materials.
"Wind can produce significant loads – downward, upward and horizontally," said Kapil Arora, co-author and field agricultural engineer with ISU Extension and Outreach. "The stiffness of the building is basically the resistance that the building offers to these movements, and to deadweight (snow and construction materials)."
The publication covers best practices for post embedment, post-to-foundation attachment, stud wall attachment, truss-to-wall attachment, roof purlin attachment, diagonal wind bracing, and issues related to metal sheeting attachment.
Although new construction is certainly a time to plan a solid building, Arora also advises operators to inspect existing buildings every few years, and especially following a severe storm. Regular inspections provide an opportunity to detect and repair issues that can easily worsen, including moisture damage and worn or compromised connections.
Attention to these connections in design, construction and maintenance will enhance building strength and longevity, while also keeping the building safe for animals and people.
Some repairs may be safely done by the owner/operator, while others are best left to experts. Something as simple as attaching metal siding can be compromised if the wrong fasteners are used, or if the siding is over or under-tightened. Over-tightening can crack the paint, leading to rust, while under-tightening can cause the sheeting to blow loose during a wind storm.
"Some of these things require a little art and a little finesse to get it right," said Arora.
Operators should be especially careful when working from ladders, around sharp metal edges, loose insulation and debris.
The publication was co-written by Shawn Shouse, lead author and retired ag engineer with ISU Extension and Outreach; ISU Extension and Outreach field agricultural engineers Brian Dougherty, Kris Kohl and Kristina TeBockhorst; and reviewed by David Bohnoff, emeritus professor in biological systems engineering with the University of Wisconsin-Madison.
Subscribe to Our Newsletters
National Hog Farmer is the source for hog production, management and market news
You May Also Like
---