Creating synergies from different perspectives
Creating synergies from different perspectives
How veterinarians and nutritionists can use their strengths to support swine production.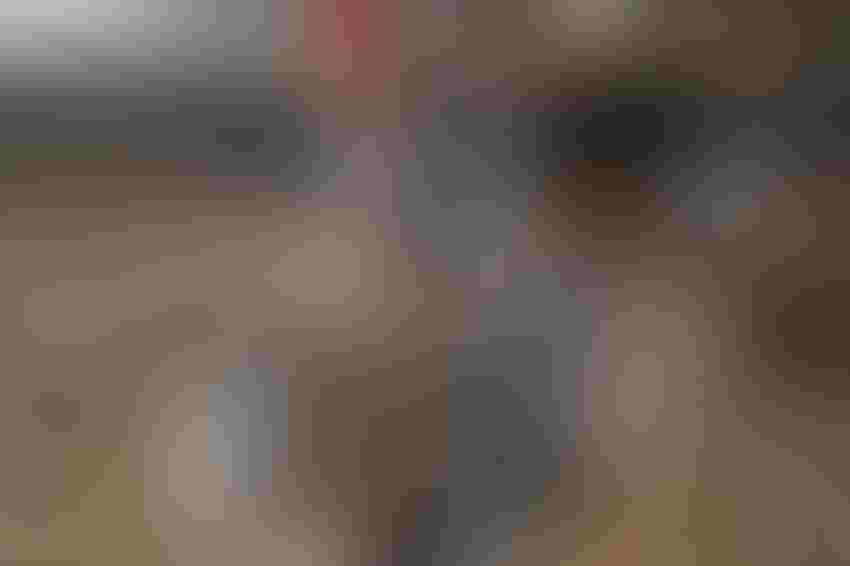 In the second general session of the American Association of Swine Veterinarians' annual meeting, AMVC swine veterinarian, Jason Hocker, and swine nutritionist, Trey Kellner, discussed the intersection of veterinary medicine and swine nutrition in pork production.
During their presentation the pair touched on the importance of intentional conversations between veterinarians and nutritionists to reach a common goal.
Understanding responsibilities
"As veterinarians, we're trained as problem solvers," Hocker says. He explained that the role of veterinarians is to create protocols, develop treatment regimens, and problem-solve to support pigs' overall health and welfare.
But veterinarians often deal with complex problems that reach beyond veterinary medicine and include aspects of production, nutrition, employee interaction, logistics, and more, leading them to wear many hats at once.
As a swine nutritionist, Kellner shared that he oversees the feeding program's design, execution and validation. That includes being responsible for selecting feed mill partners and locations, purchase agreements, feed ingredient sourcing, procurement and analysis, as well as formulation, budgets and protocols of the feed program.
Kellner also looks at economic and pig performance projections and communicates these findings to stakeholders so they can do what makes the most sense economically for the pig owner and the production system.
While each person has their own role at AMVC, it's important for everyone to understand the overall purpose or goal.
"On a daily basis, we're trying to raise healthy pigs, and then ultimately, we're trying to produce a healthy and safe food product," said Hocker. "Understanding where you're trying to go before you start is extremely important. When you can provide that context to smart, solution-oriented people, they can work towards that common goal seamlessly."
Collaboration and communication lead to increased efficiency
Understanding each other's processes and effectively communicating ideas are important for accomplishing that common goal.
"Providing a different perspective and being an additional set of eyes can be very important as we try to improve our slat-level execution every day," says Kellner. He shared that when he walks through a barn with a veterinarian, they usually notice different challenges during the visit.
Hocker and Kellner agreed that synergies are found when veterinary and nutrition teams communicate regularly with one another and embrace the differences in observational lenses. Different perspectives and observations yield better solutions and ultimately help identify blind spots and biases.
"The key is to provide input and support, to collaborate, not dictate," Kellner says. "It should be a team decision and a team effort."
Subscribe to Our Newsletters
National Hog Farmer is the source for hog production, management and market news
You May Also Like
---