COVID in meatpacking plants greater than previous estimates
COVID in meatpacking plants greater than previous estimates
Legislative Watch: Biden announces $1.75 trillion Build Back Better agreement; Ag production needs to grow to keep up with world demand.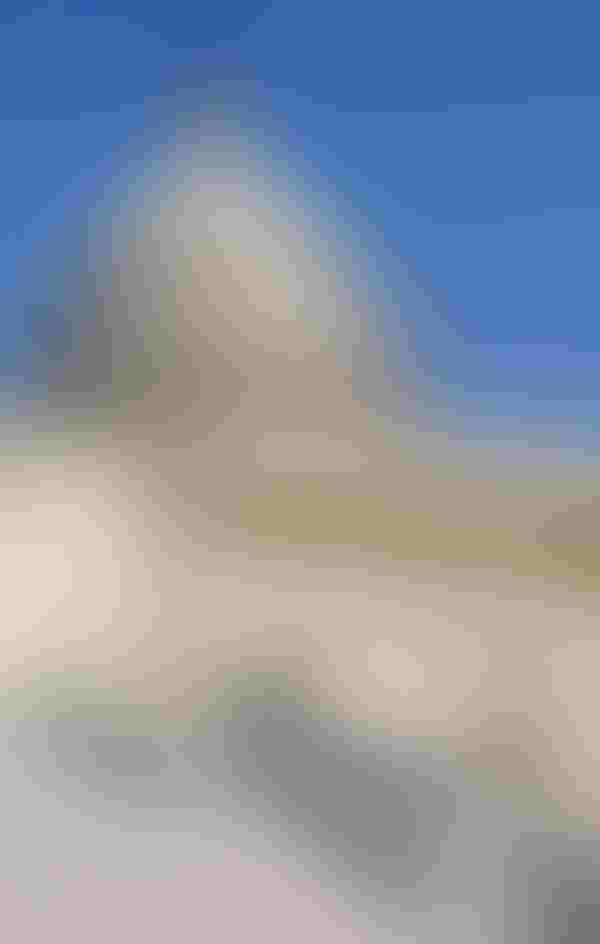 The number of coronavirus infections and deaths at meatpacking plants were "significantly higher" than previously reported, according to a Congressional report released this week.
The House Select Subcommittee on the Coronavirus Crisis found that in the five largest meatpacking companies—JBS USA, Tyson Foods, Smithfield Foods, Cargill Meat Solutions, and National Beef Packing Co.—at least 59,000 employees contracted coronavirus, nearly three times the previously estimated 22,700 infections. At least 269 deaths were the result of coronavirus during the first year of the pandemic, which is three times higher than previously estimated by the Food and Environment Report Network (FERN). 
The report was based on information from documents obtained from the five companies.
The report said, "Instead of addressing the clear indications that workers were contracting the coronavirus at alarming rates due to conditions in meatpacking facilities, some meatpacking companies prioritized profits and production over worker safety."
The report accuses the Trump administration of making a "political decision" not to issue an Emergency Temporary Standard (ETS). Thus, OSHA staff did not have enforceable regulatory standards to protect workers in meatpacking plants. 
The subcomittee held a hearing on the report. 
In response to the report and hearing, the North American Meat Institute (NAMI) said updated analysis of publicly available data on COVID-19 shows case rates in the meat sector are 98% lower than the general population. This is the result of comprehensive protections instituted since the spring of 2020 by the meat industry. 
Julie Anna Potts, NAMI President and CEO, commented, "Frontline meat and poultry workers were among the first impacted by the pandemic, but publicly available data confirm that comprehensive measures implemented in the sector since spring 2020, including extensive infection prevention and vaccination efforts, have successfully protected the sector's dedicated and diverse workforce as they have continued feeding Americans and keeping our economy working."
Biden announces $1.75 trillion Build Back Better agreement
President Joe Biden announced a $1.75 trillion "Build Back Better" framework as a result of negotiations between the administration and House and Senate Democratic leaders. It makes significant investments in social services and climate change programs. The agreement is much lower than the $3.5 trillion package the House previously passed.
The package includes $555 billion in climate-related provisions to help meet the U.S. pledge to halve domestic greenhouse emissions by 2030.
Investments and incentives of $105 billion would be provided to address extreme weather (wildfires, drought, and hurricanes, including in forestry, wetlands, and agriculture), legacy pollution in communities and a Civilian Climate Corps. 
The framework provides resources to farmers, ranchers and forestland owners supporting their efforts to reduce emissions. It states, at the peak, "the increased investments in climate smart agriculture alone could reach roughly 130 million cropland acres per year, representing as many as 240,000 farms."
The legislation includes many of the items worked out earlier by the House and Senate Agriculture Committees. This includes a $25 per acre payment for cover crops; an increase of $9 billion for the Environmental Quality Incentives Program (EQIP); and an additional $4 billion for the Conservation Stewardship Program to reward producers for implementing climate-smart practices. Agricultural research will receive an additional $2 billion, which is down from the original $7.5 billion. 
The bill provides $960 million for biofuel infrastructure and extends the $1-a-gallon tax credit for biodiesel and renewable diesel through 2026.
The framework includes two years of free preschool for every three and four year old; extends the expanded Child Tax Credit; invests in programs to combat climate change; expands affordable health care coverage; expands clean energy tax credits; allows Medicare to cover the cost of hearing; increases the maximum Pell Grant by $550; expands free school meals to 8.7 million children during the school year; and provides a $65 per child per month benefit to purchase food during the summer, which will impact 29 million children.
The offsets to pay for the package include a 15% minimum tax on corporate profits of large corporations (over $1 billion in profits) reported to shareholders; 1% surcharge on corporate stock buybacks; and a surtax on the income of the wealthiest 0.02% of Americans - a surtax 5% above income of $10 million and an additional 3% surtax on income over $25 million.
The vote expected to take place in November will be a partisan vote with no Republican support.
To view President Biden's announcement, click here.
Ag production needs to grow to keep up with world demand
The world's population is estimated to reach 9.74 billion by 2050, with major growth in Africa, Asia, and South and Central America. With this growth in population, there will be an increased need for food and agricultural goods, including meat, dairy, fruits, vegetables, oilseeds, timber, and biomass for energy, heat, and cooking.
According to the "2021 Global Agricultural Productivity" report released by Virginia Tech University, agricultural production is not keeping up to meet this future demand. Currently, the total factor productivity (TFP) is increasing globally at 1.36% (annual average from 2010-2019) which is less than the 1.73% needed to meet the future needs for food, feed, fiber, and bioenergy. 
The "productivity gap," according to the report, will increase over time and will result in higher food prices, lower economic growth, increased food security, and adoption of unsustainable production practices. 
Sources: P. Scott Shearer, who is solely responsible for the information provided, and wholly own the information. Informa Business Media and all its subsidiaries are not responsible for any of the content contained in this information asset.
Subscribe to Our Newsletters
National Hog Farmer is the source for hog production, management and market news
You May Also Like
---