Compeer awards $180,000 in high school scholarships
Compeer awards $180,000 in high school scholarships
120 students receiving award represent schools in Illinois, Minnesota and Wisconsin.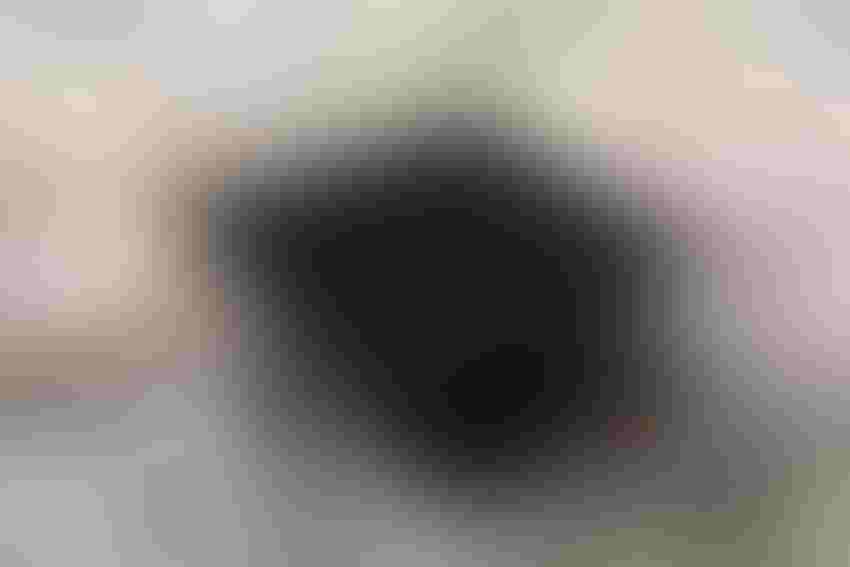 iStock/Getty Images Plus/AndreyPopov
The Compeer Financial Fund for Rural America, the corporate giving program of Compeer Financial, has awarded 120 graduating high school seniors with a $1,500 educational scholarship. Recipients were chosen from across Compeer Financial's three-state territory of Illinois, Minnesota and Wisconsin.
Scholarship recipients were chosen based on their academic achievement, essay writing and involvement in agricultural and community organizations.
Illinois recipients
• Emma Freebairn, Ottawa
• Isaac Brockman, Verona
• Jacob Meyer, Newark
• Joey Thomas, Mazon
• Miriam Hoffman, Earlville
• Rachel Nelson, Seneca
• Avery Plote, Leland
• Jarrod Pritchett, Sycamore
• Jillian Milton, Kankakee
• Kyler Masching, Cabery
• Emma James, Manito
• Haley Nieuwkoop, Manito
• Jaycie Schertz, El Paso
• Sophia Short, Topeka
• Garrett Rhode, Carlock
• Jaden Thompson, Bloomington
• Hannah Austman, Forrest
• Karson Kimpling, Flanagan
• Avery Yung, Alexis
• Loren Streitmatter, Brimfield
• Gage Miller, Cambridge
• Gunner Spivey, Galva
• Jenna Welch, Alpha
• Lauren Curry, Alpha
• Madisen Winter, Kewanee
• Case Hennenfent, Gilson
• Kendra Cain, Princeton
• Luke Lovgren, Princeton
• Stephanie Gripp, Sheffield
• Thomas Stamberger, La Moille
• Charley Hensley, Bushnell
• Collin White, Forest City
• Ryan Berry, Nauvoo
• Alayna Scranton, Pittsfield
• Iva Welbourne, Pittsfield
• Nathan Hoover, Pearl
• Philip Hildebrand III, Mendon
• Addison Keltner, Pearl City
• Austin Strite, Oregon
• Grace Mongan, Oregon
Minnesota recipients
• Abigail Widmer, Gaylord
• Amber Schmidt, Glencoe
• Adler Nelson, Andover
• Emily Kath, Sauk Rapids
• Gavin Suska, Royalton
• Kaitlyn Czeck, Holdingford
• Colton Ivers, Austin
• Creighton Sauer, Lewiston
• Emma Holst, Brownsdale
• Gabriela Staub, West Concord
• Jacob Twohey, Stewartville
• Jacob Welch, Spring Valley
• Kendra Waldenberger, Spring Grove
• Kolton Arndorfer, LeRoy
• Makayla Arendt, Mazeppa
• Martha Moenning, Hayfield
• Morgan Small, St. Charles
• Nora Jahn, Spring Valley
• Brianna Ulrich, Good Thunder
• Cassidy Hoffmann, Sleepy Eye
• Isaac Rynda, Montgomery
• Jared Hohenstein, Lake Crystal
• Jennifer Wear, Nicollet
• Lexi Hansen, Good Thunder
• Sean Miller, St. Peter
• Amanda Kelling, Pine Island
• Christine Moening, Lakeville
• Jay Dicke, Goodhue
• Justin Thomforde, Goodhue
• Alyssa Williamson, Sherburn
• Carson Kahler, Sherburn
• Ryan Hansen, Freeborn
• Zoe' Gerlach, Glenville
• Dakota John, Lismore
• Dalton Piotter, Jeffers
• Nathan Overgaard, Luverne
• Nicholas Potthoff, Dunnell
• Paige Madison, Rushmore
Wisconsin recipients
• Clayton Walsh, Lyndon Station
• Karalynn Cutsforth, Montello
• Matthew Ryherd, Reedsburg
• Bree Gaffney, Barneveld
• Miranda Swaziek, Muscoda
• Rebecca Gilbertson, Spring Green
• Kathleen Yanke, Prairie du Sac
• Kiley Henn, Deerfield
• Seth Cupery, Randolph
• Grant Buwalda, Waupun
• Elizabeth Bertram, Fond du Lac
• Karissa Juckem, Chilton
• Tyler Schmidt, Brillion
• Alex Turner, Ripon
• Elizabeth Ziegler, Fond du Lac
• Kaianne Hodorff, Eden
• Katrina Pokorny, Waupun
• Sarah Fleegal, Green Lake
• Teagan Herman, Kewaskum
• Hannah Lemke, Fort Atkinson
• Kirstin Novak, Sullivan
• Brianna Breunig, Sheboygan Falls
• Alexis Boston, Milton
• Brenna Mullooly, Clinton
• Rachael Peterson, Cashton
• Morgan Woodhouse, Genoa
• Andrew Ernstmeyer, Hixton
• Tyler Berg, Arcadia
• Ben Anderson, Spring Valley
• Lauren Brand, Ellsworth
• Nathan Thompson, Woodville
• Allegra Larson, Clear Lake
• Jacquelyn Rosenbush, Sarona
• Kevin Kitchen, Augusta
• Kristi Getschel, Osceola
• Megan Pekula, Eau Claire
• Kristen Kohout, Fennimore
• Melody Hampton, Cassville
• Lindsey Pence, Monticello
• Natalie Allison, Argyle
"This scholarship is one of the ways we at Compeer Financial aim to champion the hopes and dreams of rural America," says John Monson, chair of the Fund's Board of Trustees. "These scholarship recipients have already made an impact to their local, rural communities and we want to encourage them to continue doing great things in their future careers."
This is the second year for the scholarship program from the Compeer Financial Fund for Rural America, which has now awarded 225 students with a total of $337,500 in scholarships.
The Compeer Financial Fund for Rural America is the corporate giving program of Compeer Financial, structured to support Compeer Financial's mission to enrich agriculture and rural America. Compeer Financial's Board of Directors has dedicated 1% of annual net earnings to support the Fund's focus areas of education, youth engagement, rural development, community enrichment, agricultural advocacy and development, and cooperative initiatives. The fund is managed by a Board of Trustees, made up of team members from Illinois, Minnesota and Wisconsin and members of the Compeer Financial Board of Directors. Click here for more information about opportunities available through the fund.
Compeer Financial is a member-owned Farm Credit cooperative serving and supporting agriculture and rural communities. The $20.8 billion organization provides loans, leases, risk management and other financial services throughout 144 counties in Illinois, Minnesota and Wisconsin. Based in the Upper Midwest, Compeer Financial exists to champion the hopes and dreams of rural America, while providing personalized service and expertise to clients and the agriculture industry. Compeer Financial is the third largest cooperative of the Farm Credit System, a nationwide network of lending institutions supporting agriculture and rural communities with reliable, consistent credit and financial services. Click here to learn more about Compeer Financial.
Source: Compeer Financial, which is solely responsible for the information provided, and wholly owns the information. Informa Business Media and all its subsidiaries are not responsible for any of the content contained in this information asset.
Subscribe to Our Newsletters
National Hog Farmer is the source for hog production, management and market news
You May Also Like
---