BinMaster Flow Detect 2000 receives ATEX certifications
BinMaster Flow Detect 2000 receives ATEX certifications
Detects flow conditions in gravity chutes, feeders, pipelines, conveyor belts or bucket elevators.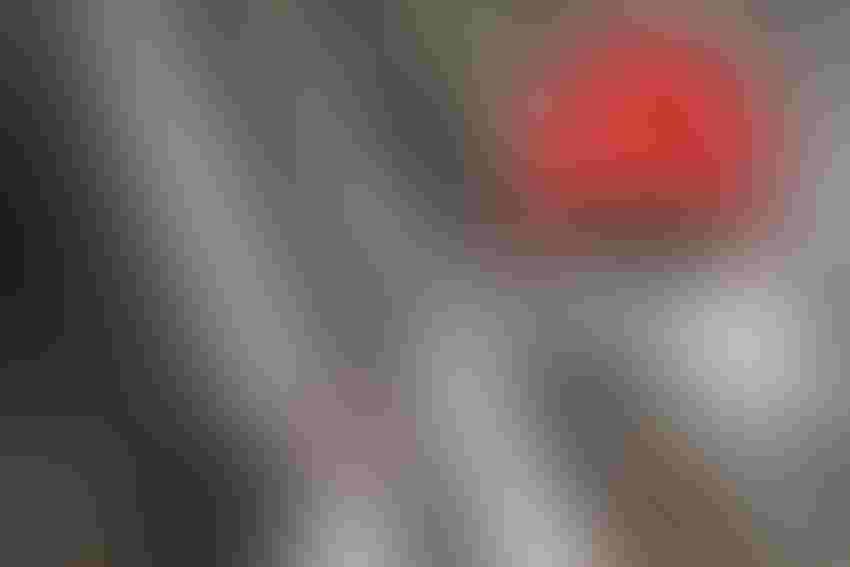 BinMaster's Flow Detect sensor – which uses Doppler Technology to sense flow and no-flow conditions in a bulk material system – is now approved to North American CSA/US Class II, Division 1 Groups E, F & G as well as European Union ATEX Zone 21 hazardous locations.
BinMaster Flow Detect 2000 improves bulk material handling by detecting plugged chutes and clogged or empty conveyors. It can tell if a slide gate is open or closed. Mounted in a distributor, the sensor will alert if material is flowing or not. The BinMaster Flow Detect 2000 prevents cross contamination by knowing when flow has completely stopped. It also ensures an essential ingredient flows into a process for better batch control.      
Plugged chutes are common and preventable, according to Rich Tavis, BinMaster instrumentation specialist. "I helped a company that purchased an agricultural facility and used Flow Detect 2000 for minerals processing," Tavis said. "They don't want to invest in new silos, conveyors, and chutes, instead we set up sensors to monitor bulk material flow."
Flow Detect 2000 is crucial when storing, moving or blending bulk solids. Priced at about $1,000, the company says the Flow Detect 2000 pays for itself. Plugged chutes, conveyor overflows and botched batches are expensive. A plugged bin recently cost one facility $50,000 a day in lost production and labor, according to Sukup Manufacturing.              
"Flow Detect 2000 works in solids, granules, and fine powders," Tavis said. "It's not just for plugged chutes and conveyors, we look at the blending and processing operations where cross contamination or bad batching gets expensive, especially with FMSMA, USDA and FDA rules."
This five-pound, compact sensor houses the sensing element, power and output connections, and user adjustment controls in a single NEMA 4X enclosure. It detects flow conditions in gravity chutes, feeders, pipelines, conveyor belts or bucket elevators. It prevents downtime caused by blockages, conveyors running empty or overflowing, no material flow to-and-from a process, or loose slide gates that cause production loss and equipment failure.
Contact a BinMaster expert today at via email, 402-434-9102, or visit the website.
Subscribe to Our Newsletters
National Hog Farmer is the source for hog production, management and market news
You May Also Like
---