Behavior change: The intended consequence of technology
Behavior change: The intended consequence of technology
Impact of decisions and production methodology for continuous improvement is shifting.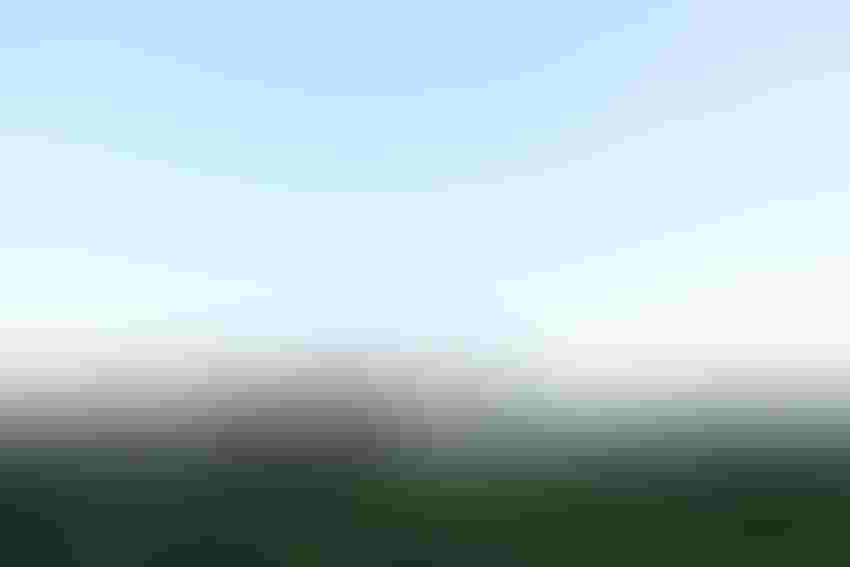 What will your people and production system become in the next five years through technology choices? Who will you choose for that journey? Whoever and whatever you choose, there will be some intended consequences. One is friction. Friction causes heat, heat causes energy, and energy is the catalyst for moving the business forward. If you stop in the friction/heat phase, because it's too hard, you get fire. Don't stop, or you risk missing the advantage of the energy.
Our industry is entering a new era when it comes to production management. The impact of decisions and production methodology for continuous improvement is shifting from relying on a gut feeling to being data-driven. You might say, "well that's obvious," and "so what"? So, what does that mean? The transition to continuous improvement cultures in our farms is transformative. 
Ah, but how many management levels are affected by the decision to scale a technology through a production system? Every single one. There are generally five to six distinct decision hierarchies within a production system. Here are some intended consequences of a successful launch of a digital platform for continuous improvement.
Board of Directors (BOD) – A presentation of empirical value will be necessary and warranted for a BOD to see the value. Empirical value is elusive in biological systems without replications of trials. Digital technology as an organism doesn't behave as traditional genetic, health, or nutrition technologies perform. Understanding the attributes of technological impact will be a great investment of time for the BOD level. This helps balance the risks of moving too fast or too slow.

C-Suite – The influence of the C-Suites will greatly impact the speed of digital solutions in the system. In the case of enterprise-level digital solutions, the C-Suite will be empowered to lead the teams with more decision-making capabilities. At this level of the organizational chart, integration of the financial/production  performance through digital solutions becomes key to driving continuous improvement.

Director of Production – The transformation from subjective to objective decision-making. From lagging to leading indicators. Real-time IoT data solutions provide transparent and objective visibility to the pig asset and their performance. This will create friction for the production leadership due to an increased level of accountability for performance. Strong leadership will be required to push through the adoption negativity to harness the momentum of continuous improvement.    

Production Managers/Supervisors – Typically in most systems a  production manager/supervisor  cares for a range of 40,000-60,000 head. Digital management platforms will allow in most cases a 10-20% increase in PM efficiency. This comes with an efficiency gain yielding 5-25 cents per pig. Increased visibility, real-time inventory, and mortality allow the PM visibility to lead his team of growers effectively.

Caretaker/Grower –This may be the area of the most friction in the digital transformation process, but friction again is good here. Increased visibility to previously hidden margin erosion creates meaningful conversations with the grower. This is a high-risk segment of the system hierarchy as technology poorly designed or executed dies here. There is a shared responsibility of the technology provider to deliver a solution that is predictable and simplistic, creating a more collaborative and meaningful relationship between caretaker and owner. Technology can't be the limiting factor for adoption. If it is, you will suffer both technological and cultural setbacks that could jeopardize margin capture. Leading well, and training well with a strong vision will yield results worth fighting for.   
Change is difficult.  But change is inevitable for thriving in our business.  Embrace the friction, harness the energy, and move forward into the future with confidence.   
Summit SmartFarms is devoted to creating irresistible places to work in agriculture by simplifying the complex and equipping people to optimize performance through technology.  If you would like to learn more about how Summit SmartFarms can help your organization, you can email Jon.
Source: Summit SmartFarms, who is solely responsible for the information provided, and wholly owns the information. Informa Business Media and all its subsidiaries are not responsible for any of the content contained in this information asset. The opinions of this writer are not necessarily those of Farm Progress/Informa.
Subscribe to Our Newsletters
National Hog Farmer is the source for hog production, management and market news
You May Also Like
---