Anti-pork documentary stars Senate Ag Committee member
Anti-pork documentary stars Senate Ag Committee member
Legislative Watch: The Smell of Money; farm groups urge reduction of fertilizer tariffs; USDA announces $52.6 million in fertilizer production grants.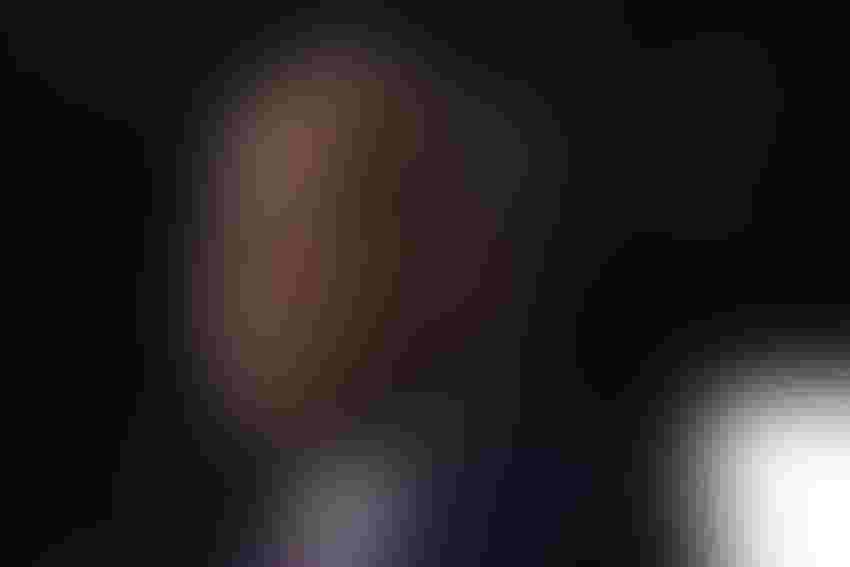 A new documentary opposing the pork industry features an appearance by a member of the Senate Agriculture Committee. Senator Cory Booker (D-N.J.), a vegan who is widely recognized as an opponent of animal agriculture, speaks out against the treatment of pigs and the industry at large.
"I wish people could understand our health is at stake here," Booker says in the documentary, as first reported by The Hill. "To raise animals in this way, puts all of us at risk." In another clip, Booker speaks out against pork companies, saying, "Everyone's losing, except for these multinational corporations that are perverting the free market, because the BLT you buy at some fast-food restaurant doesn't represent the true costs."
The film, titled "The Smell of Money," is produced by actress Kate Mara, perhaps best known as one of the stars of "House of Cards." It tells the story of the residents of a small town in North Carolina who battled a nearby hog farm. "The Smell of Money" debuted last week in theaters in Los Angeles and will begin showing today in New York.
Farm groups urge reduction of fertilizer tariffs
More than 60 farm groups sent a letter to Secretary of Commerce Gina Raimondo yesterday asking her to take into account the effects on farmers when imposing tariffs on fertilizer imports. The Department of Commerce is currently imposing about a 14% tariff on imports of phosphate fertilizer products from Morocco, a major source of phosphates.
"With increasingly limited options of fertilizer sources, farmers have struggled to diversify their supply chains, exposing them to risk," the letter says. "Duties levied on phosphate imports combined with these other factors have led to substantial price volatility over the past three years as evident by phosphate price increases of over 230% from 2020 to 2022. During 2022, farmers spent $36.9 billion on fertilizer and lime, compared to $24.4 billion in 2020. … The pattern of high fertilizer costs is not abating and is unsustainable for farm country."
The letter was led by the National Corn Growers Association and was joined by 11 other national organizations and approximately 50 state-level interest groups. The groups sent the letter in response to the U.S. Court of International Trade ordering Commerce to reassess its calculations in evaluating the tariff rates.
USDA announces $52.6 million in fertilizer production grants
This week, USDA announced it is funding 17 new projects "to boost domestic fertilizer manufacturing, support innovative fertilizer technologies, and help lower costs for farmers." The awards are part of the Fertilizer Production Expansion Program.
Over the past 18 months, USDA has awarded 33 projects for a total of over $121 million through the program. A total investment of $900 million from the Commodity Credit Corporation is planned for the FPEP. In its announcement, the department said it expects to make more announcements in the coming months.
In a press release, Agriculture Secretary Tom Vilsack said, "With President Biden's leadership, USDA is creating a resilient, sustainable and competitive agricultural economy, which allows farmers to continue doing what they do best by growing food for the rest of the world. Through a farmer-focused commitment, we will continue to build on our efforts to lower costs, bring made-in-America jobs to rural communities, and strengthen the agricultural supply chain and market opportunities to the benefit of producers."
Subscribe to Our Newsletters
National Hog Farmer is the source for hog production, management and market news
You May Also Like
---