5 swine barn ventilation tips
5 swine barn ventilation tips
Connecting to a weather station can optimize ventilation and save on electrical costs in certain situations.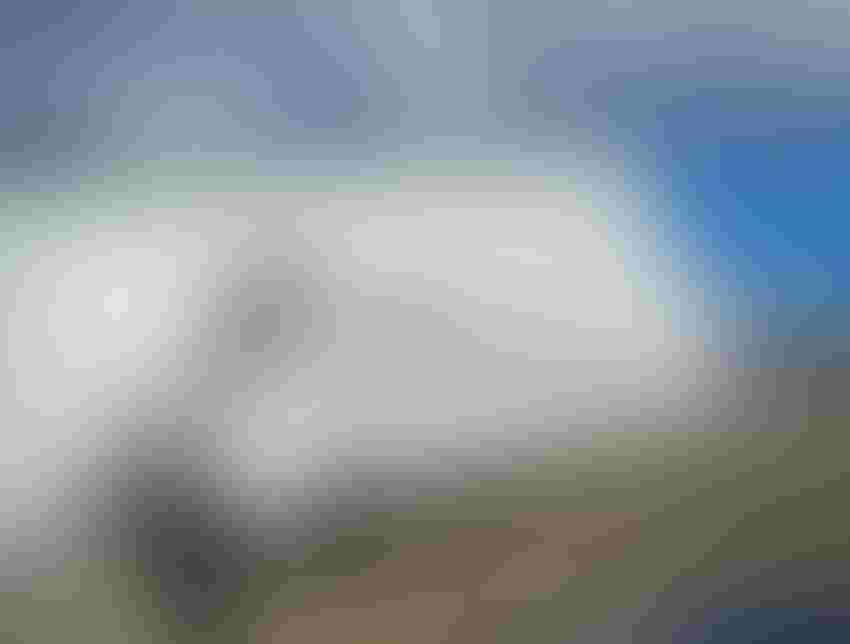 The weather may be warming up, but swine barn ventilation maintenance is a year-round activity. Whether your barn is brand new or has been around for some time, keeping your ventilation system in good working order can make all the difference.
"Good ventilation is imperative for creating an ideal environment for pigs," says Kevin Rath, AP district manager. "Getting the appropriate amount of airflow, particularly in hot weather, is a necessity. Older pigs can be heat stressed which will be detrimental to animal health and productivity."
He recommends checking these five components to make sure you're getting the most from your ventilation system.
Fans: the primary driver of air movement in your barn. "Keeping fans and shutters clean, belts properly tensioned and all components properly greased will help keep your herds comfortable," Rath says.

Sidewall curtains: key for use in a natural ventilation mode or during an emergency situation. Adds Rath, "It's important to maintain these during the winter in order to keep your ventilation working properly and your heating bills down." 

Evaporative cooling system: uses the process of water evaporation to fight heat-related stress issues in production. Maintain pads and inspect your cooling system to make sure it is functioning properly. "These systems can reduce the temperature of the incoming air significantly, depending on outside conditions." 

Controllers: the brains behind the mechanics of the system tell fans when to turn on, raise and lower curtains, and open and close inlets, as well as operate many other components inside the barn. Step one is to check the controller to see how the ventilation stages are set up. The first stage is minimum ventilation — the ventilation that runs no matter what — so check to make sure there are no gas pockets and the barn has clean, quality air. Step two is to let the controller process through the stages to make sure the fans are ramping up to produce the correct airflow through the barn (i.e., that the appropriate fans are kicking on and off at each stage). An important note is to have an idea of what the ideal temperature for each stage should be to keep the fans from turning on and off constantly. Rath points out that connecting to a weather station can optimize ventilation and save on electrical costs in certain situations.

Inlets: brings air into the barn in a precise, uniform manner, creating a consistent draft-free environment during the colder months of the year. When the controller is instructing the inlets to open a certain percentage, you want to be certain that is what is actually happening. This step also includes checking that the air being let into the barn can flow freely, so make sure there is nothing blocking airflow (such as clogged eave inlets).
Subscribe to Our Newsletters
National Hog Farmer is the source for hog production, management and market news
You May Also Like
---