Succeed in tough times with eyes on costs and hog herd health
Succeed in tough times with eyes on costs and hog herd health
Veterinary experts provide goals and insights to boost profits in today's market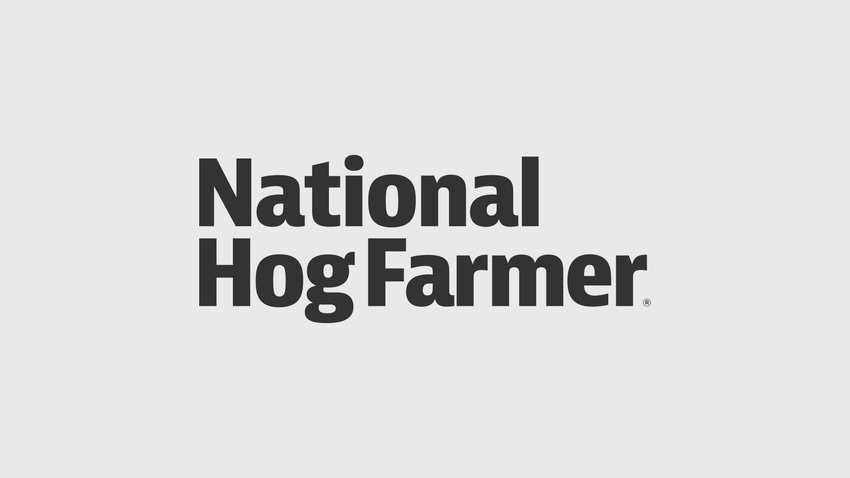 Cost of production and herd health should always be top-of-mind for hog producers, but more so as market prices turn south.
Aaron Lower, DVM with Carthage Veterinary Services at Carthage, Ill., encourages producers to focus on three major areas that drive much of the cost of production and, therefore, have the biggest impact on profits or losses in a system: feed costs, weaned pig costs and facility costs.
"On average, these three items account for 87% of the cost of production per head sold in wean-to-finish systems," Lower says. "Producers need to focus their attention on these three large cost centers and on several related key controllable areas, such as wean pig flow, weekly mortality and closeout percentages, feed processing, as well as health and disease diagnostics – all of which factor into these cost centers."
Lower notes with porcine reproductive and respiratory syndrome virus, for example, studies show that PRRS-negative pigs in wean-to-finish barns net an additional $11 per head compared to PRRS-positive pigs. "That's significant when you figure that on a barn full of pigs," he says. "Improving herd health by proactively preventing disease and improving biosecurity not only reduces mortality, but directly impacts pig performance, improves feed efficiency and daily gains and reduces weaned pig and facility costs by maximizing pig flow in the barns."
Lower also notes that while eliminating vaccinations or implementing partial dosing may seem like a viable cost-saving option, it could be a very costly decision in the end. "As a herd health expense, vaccines cost very little as far as overall production costs (1.7% average), reduce pig variation and provide significant return, especially if there are disease issues present."
However, maximizing throughput of the system provides a much greater potential for return on investment. "The best way to do that is to reduce barn downtime and fill completely with healthy, productive pigs that gain weight fast and efficiently and get to market quickly."
Conscious of cyclical nature
Daryl Olsen, DVM with the Audubon-Manning Veterinary Clinic in Iowa, highlights the cyclical, commodity nature of today's pork industry and challenged U.S. producers to be the reliable, low-cost supplier to global pork buyers in order to be profitable.
"The low-cost producer has the advantage when it comes to weathering tougher economic times that are influenced by various market factors," he says. "Knowing their cost of production and building a solid herd health program puts producers in the best position to make money, no matter what the markets are."
Olsen agrees with Lower that ultimately, weaned pig costs, facility costs and feed costs are the major factors that determine cost per pig or cost of production, depending on how producers do the math.
"If producers start with a healthy, 15-pound genetically superior pig entering the wean-to-finish facility, make decisions that enhance finishing pig performance, and stabilize herd health, they are in the best situation to make money," Olsen explains.
A healthy pig converts feed more efficiently and gets to market faster than a sick pig, Olsen says. "Producers should never sacrifice pig performance for small up-front savings by cutting back on vaccines and appropriate health-related costs."
In addition, Olsen outlines six production goals producers should strive toward in order to enhance their chances for profitability:
Weaned pig cost of $30-$32 per pig

Facility cost of $17.50 per pig

Wean-to-finish feed cost of $80 per pig

Achieve 95% full market value of pigs

Average daily gain of 1.85 pounds

Wean-to-finish feed conversion ratio of 2.45
"In the swine farms we work with, these are reasonable, attainable production metrics and put producers in the best position to be a low-cost provider," he says. "For better or for worse, managing costs as best they can will help all producers weather the tough times and make it to better days in the future."
Olsen and Lower presented at the World Pork Expo in June at a session sponsored by Boehringer Ingelheim Vetmedica Inc. Their presentations can be found at SwineCast.com, and for information on BIVI, visit www.bi-vetmedica.com/swine.
Subscribe to Our Newsletters
National Hog Farmer is the source for hog production, management and market news
You May Also Like
---