Producers gearing up for antibiotic use changes
Producers gearing up for antibiotic use changes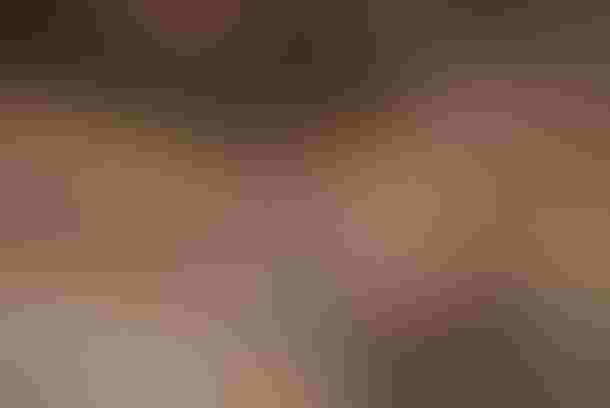 Jan 1 is coming fast, and the hog industry is preparing for new rules going into effect as 2016 turns into 2017.
David Pyburn, National Pork Board senior vice president of science and technology, gave the board an update on the producer awareness campaign to ensure producers are not caught off guard when the new antibiotics rules and Veterinary Feed Directives go into effect.
"This is one of the biggest changes that we're going to see in animal health," Pyburn says of the U.S. Food and Drug Administration's new regulations. Pyburn spoke of the producer awareness during the board's meeting at the Pork Industry Forum Thursday in Indianapolis, Ind. "You (producers) need to sit down with your veterinarian to make sure you're doing what's right come Jan. 1. … if you start feeding something on Dec. 20, and you're still feeding on Jan. 1, you will need a VFD, even though it wasn't necessary on Dec. 20."
Pyburn also suggests the new rules may provide a good opportunity for producers to assess their herd-health and welfare strategies. "Sit down with your veterinarian and ask, do we still need to do what we do for therapeutic purposes?"
NPB has devoted resources to making sure producers are in line with the new rules, and the awareness program appears to be paying off, according to an NPB press release issued Thursday.
In a recent survey, 82% of pig farmers say they are aware of the upcoming regulatory changes regarding on-farm antibiotic use. Of those surveyed, on average, 71% have a defined record-keeping protocol in place that they follow. That number grows to 83% among the country's largest pork operations, or those that market more than 80,000 hogs per year.
"This level of awareness underscores the real and substantive changes occurring today on how pig farmers use antibiotics on the farm," National Pork Board President Derrick Sleezer, Cherokee, Iowa, said in the press release. "The high level of awareness of the changing regulation is encouraging, but not surprising. The U.S. pork industry is working hard to educate its pork producers about the upcoming deadline."
Sleezer added that the Pork Checkoff has developed and is sharing many new materials with pig farmers to make certain packers, processors and foodservice and retail customers understand how seriously the pork Industry is taking the impending regulation changes.
In the past 18 months, the NPB has taken steps to educate pork producers on the details of FDA guidance 209 and 213. The rules define how medically important feed-grade antibiotics should be used to treat, control and prevent disease, as well as the importance of farmers establishing a veterinarian-client-patient relationship. The guidance also mandates that medically important antibiotics can no longer be used to promote animal growth and sets a higher standard for on-farm record keeping. The regulatory changes take effect Jan. 1, 2017.
"Consumers can have confidence that the U.S. pork industry is doing the right thing in regard to antibiotic stewardship," Sleezer said. "Understanding the role responsible antibiotic use plays on a farm is one of our top priorities and why we introduced the U.S. pork industry antibiotic stewardship plan in June."
These results, among others designed to take the pulse of U.S. pork production, are from the annual survey of pork producers conducted by the NPB late last year. In other findings, for the sixth consecutive year, pork producer support for the Pork Checkoff increased and is now at a record 90% – up 1% from last year. Meanwhile, opposition to the Checkoff declined 1% to a record low of just 4%. These results are the most positive in survey history.
Other highlights include:
Right direction/wrong track: 70% of producers feel the industry is heading "in the right direction," dropping from a 2015 score of 83%. Of those surveyed, 23% feel the industry is "on the wrong track." This decline in optimism is largely due to changing market dynamics outside of a producer's individual control, according to those surveyed.

Managing hog health and disease: This continues to be the No. 1 challenge facing pig farmers. The Pork Checkoff's investment in the Swine Health Information Center and plans to understand foreign animal disease risk and create readiness plans directly address this concern.

Single most important request: Producers' No. 1 request of the Checkoff is to educate consumers about the safety of pork. This was followed by advertising and promoting pork and opening new markets.
"Marketing is always top of mind for producers, and it starts with building trust by educating consumers about pork's safety and nutritional value," Sleezer said. "Pig farmers want to see their investment at work to build U.S. consumer demand and take tangible steps to expand international trade."
In response to specific questions about the NPB's new strategic plan that was implemented early in 2015, the awareness and importance of each goal increased. On a 10-point scale:
Build Consumer Trust rated a mean score of 9.04, which was the highest result and up from 8.85 in the previous survey. Nearly three out of four producers (73%) surveyed ranked this as the No. 1 priority.

Grow Consumer Demand rated a mean score of 8.63, up from 8.39 a year ago.

Drive Sustainable Production rated a mean score of 7.96, up from 7.86 a year ago. 
"This tells the board that the development of our strategic plan is aligned with the concerns, interests and thoughts of producers," Sleezer said. "We have 17 defined objectives that directly support each of the three goals."
The national survey, based on phone interviews with 550 producers, was conducted in November.
The Pork Checkoff has an "Antibiotics Resource Center" available at www.pork.org/antibiotics, providing producers with information on the VFD and related regulations.
Subscribe to Our Newsletters
National Hog Farmer is the source for hog production, management and market news
You May Also Like
---