Proactively manage animal health with PigWise
Proactively manage animal health with PigWise
Zoetis understands the struggles with relying on a paper system for keeping pig care records. Therefore, the animal health care company created PigWise, a web-based dashboard and mobile app that provides veterinarians and production managers with daily herd information.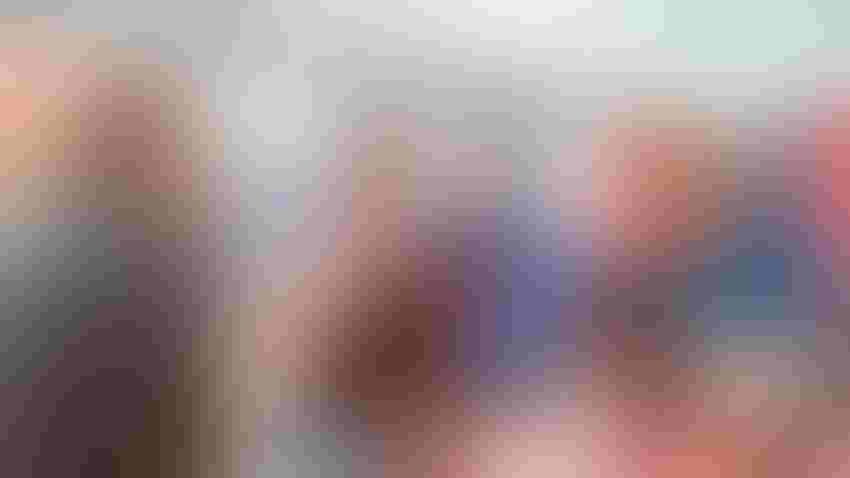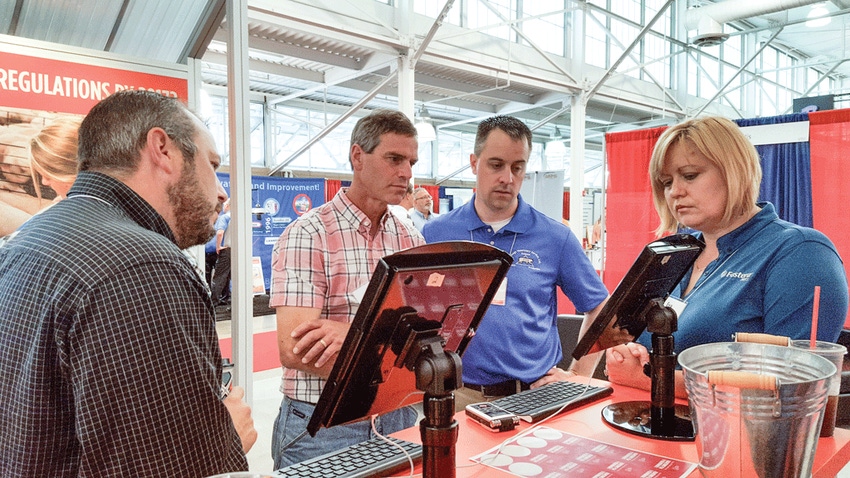 <p>Eva Jablonski (far right) walks New Product Tour panel members (from left) Jason Ross, Dale Stevermer and Aaron Lower through the PigWise platform.</p>
Pig caretakers do a great job of filling the clipboards in the barn with barn charts and making notes on whiteboards. Compiling the mounds of paper into an organized informational package for managers and employees is a task most farmers push to the back burner. However, sharing the information quickly within the hog operation and, more importantly, with veterinarians can be a powerful tool, especially in regard to managing animal health. 
Zoetis understands the struggles with relying on a paper system for keeping pig care records. Therefore, the animal health care company created PigWise, a web-based dashboard and mobile app that provides veterinarians and production managers with daily herd information. Tracking animal health in real time won over the New Products Tour panel.
Eva Jablonski, DVM, pork technical services veterinarian at Zoetis, explains that PigWise is the next step in the company's Individual Pig Care program. "It allows you to have an overview at your fingertips on a daily basis and to be able to intervene more quickly if you have a health challenge lurking around the corner with a group of pigs," she says.
PigWise is unique because there is no other system available to share instantaneous health data. After an account is created through the local Zoetis representative free of charge, managers or owners can assign a name to the farm, authorize users, create batches for groups of hogs and set thresholds for tracking important health metrics.
Utilizing the PigWise app on a smartphone or tablet, caregivers can take recordkeeping into the digital age. In a nutshell, the app allows employees working in the barn the ability to track daily records like hog inventory, feed and water intake, barn temperatures, mortalities, and medical treatments. Users can also set alerts giving them immediate notifications regarding specific health data, which allows for quicker interventions to improve pig health and performance. The data collection can also be customized to make sure the farm is gathering the desired information for the operation.
The efficient tracking of medication use is one key feature the panel felt was extremely useful. Working in conjunction with Zoetis Individual Pig Care training, caregivers identify sick pigs using a simple classification system based on their symptoms, and use drop-down menus to classify symptoms, log treatment and document other essential information. The app allows caregivers to select preset treatments of injectable anti-infectives or water-soluble products per veterinarian prescription and protocol. It also provides approved dosages, routes of administration and withdrawal times.
Once the data from the app is uploaded via cellular data or Wi-Fi, the dashboard generates reports allowing veterinarians, managers and other authorized users access to the information instantly. The dashboard is an essential tool for analyzing herd health data. Moreover, the dashboard generates reports allowing veterinarians to quickly compare treatment outcomes along with signs of illness. Jablonski says, "These real-time insights allow for immediate decision-making and appropriate allocation of resources."
The free PigWise mobile app is available for iOS 4, 5 and 6 and Android devices. The dashboard access is available for download by request. Rest assured, the pig farmer owns the data. All information entered into the dashboard is securely stored by a third-party web-based platform and is only accessed through a password-protected system. The producer is in complete control of all users allowed to view the data.
Veterinarian and panel member Aaron Lower points out that as an industry there are way too many barn charts and too much paperwork created and turned in once a month. The focus is just on closeout, which is not very proactive for managing pigs. "Mortality is not a practical measurement in all cases. The number of treatments administered by A, B and C classification on a daily basis is a better metric. That is what I like about the tool. It is a more proactive method." 
The only drawback to the new web-based platforms coming online in animal agriculture is data standardization. There are many data management systems available like PigWise, but they do not talk to each other.
For more information on PigWise, visit getpigwise.com or speak with your local Zoetis representative. 
Subscribe to Our Newsletters
National Hog Farmer is the source for hog production, management and market news
You May Also Like
---