Pork Checkoff Introduces Pork Quality-Plus Site Verification
Pork Checkoff Introduces Pork Quality-Plus Site Verification
The certification portion of PQA began in 1989, followed in 2007 by the site assessment phase. "The third-party verification is really a step that will allow us to go out and take a random statistical sample of sites that have had assessments," explains Dinah Peebles, manager of certification programs for the National Pork Board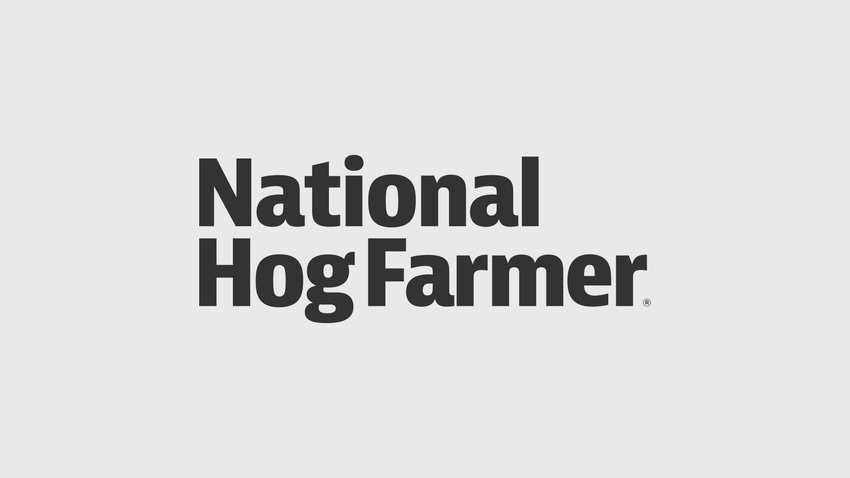 Pork Checkoff recently kicked off the final phase of its Pork Quality Assurance-Plus program in its quest to assure food suppliers and consumers that their products are being produced in a safe, wholesome and animal welfare-friendly manner.
The certification portion of PQA began in 1989, followed in 2007 by the site assessment phase.
"The third-party verification is really a step that will allow us to go out and take a random statistical sample of sites that have had assessments," explains Dinah Peebles, manager of certification programs for the National Pork Board. Third-party verifiers will conduct on-farm verifications of the 14 animal care and well-being principles in the site assessments.
These assessments provide a snapshot of what conditions were like on the farm on that particular day. Of course, conditions may have changed, since it may have been up to three years since a site assessment was done.
"The data will be aggregated, without any producer identifier, into a database to help us evaluate the implementation of the Pork Quality Assurance-Plus program and modify it, if needed, to be sure it provides producers with timely, understandable and relevant information," explains Paul Sundberg, DVM, vice president of science and technology at the National Pork Board.
Out of the pool of 14,726 site assessments conducted, a statistically valid sample of 90 pork production sites were randomly selected for third-party verification.
Peebles stresses that the sites remain anonymous, known only to the third-party verifiers. Conducting the verifications are Validus, a Des Moines-based company that conducts third-party audits and verifications, and the Grading and Verification Branch of USDA's Agricultural Marketing Service, which does similar work contracted through USDA.
Verifiers will be separately looking at breeding and non-breeding components of an operation, focusing on essential food safety and animal well-being aspects. They will also review recordkeeping methods; medication and treatment records; and evidence of a veterinary-client-patient relationship, an important component to food safety, Peebles says.
Participation by the farm's PQA advisor, who often serves as the unit's swine veterinarian, is critical, because he/she can help answer questions about the site verification process. Producers will receive a report of the verification survey findings.
The PQA advisor can also help develop a corrective action plan for any deficiencies noted in the verification process and the follow-up procedures he/she plans to follow.
"The PQA-Plus advisor is really their partner in the process and can provide advice and education for them as well as help them develop their plan," she reiterates.
The verification process is the culmination of efforts to preserve market access for pork. "We certainly hope that producers see the value in it because it will help us to demonstrate what producers do every day, and provide that assurance back to our customers that we are doing the right thing and that they can have confidence in our production practices," Peebles says.
Answers to four common questions about the program:
There is no direct cost to producers to participate in the verification survey, as costs are covered by the Pork Checkoff.

Producers are not mandated to participate in the survey. But it is hoped that chosen producers would be willing to participate to support their industry as, over time, the verification process will be a powerful way to demonstrate the collective commitment to responsible pork production, Peebles notes.

Data from each site will be kept strictly confidential; the National Pork Board will not have access to individual verification results, and the two vendors are required to destroy records of verification results.

The verification survey is intended to improve the PQA-Plus program; producers cannot lose their site status designations as the result of the survey.
Soon after the verification process is completed, producers will receive a feedback questionnaire asking them what parts of the survey worked and what didn't, Peebles says.
For additional information about the survey, contact the Pork Board Service Center at (800) 456-7675 or log onto www.pork.org.
The verification surveys will be completed in October, and an evaluation of the program will be finished by the end of the year, Peebles says.
Subscribe to Our Newsletters
National Hog Farmer is the source for hog production, management and market news
You May Also Like
---