Pork Avenue Training Portal Take 5 training program
Pork Avenue Training Portal Take 5 training program
Pork Avenue Training Portal has over 50 innovative lessons with its Take 5 training program to meet your operation's training needs.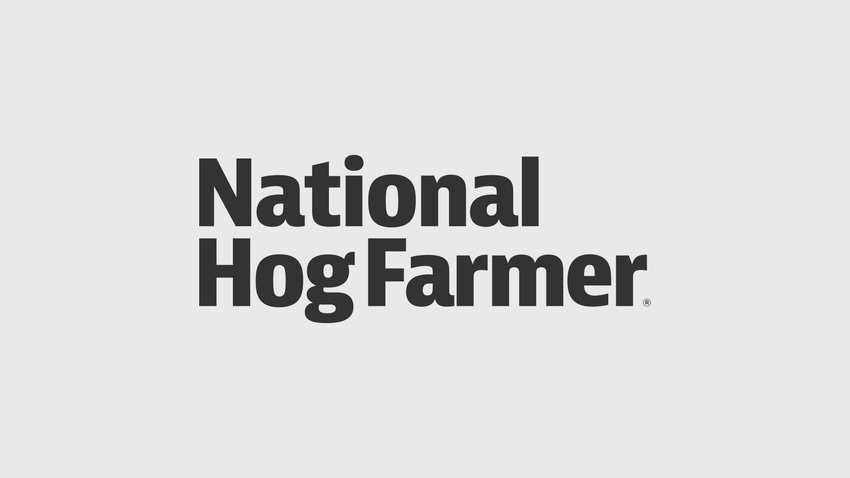 Investing in the education of your employees could yield a bigger payoff than any other management practice. Yet keeping the employee engaged during the training process can be quite taxing. Pork Avenue Training Portal has over 50 innovative lessons with its Take 5 training program to meet your operation's training needs.
The Take 5 e-learning platform provides the training material, graphical standard operating procedures and training records required by the Common Swine Industry Audit, as well as other critical tasks on the farm. Lessons are based on content written and produced by Sarah Probst Miller, DVM (known as "Dr. Sarah" in her role of host for the lessons), and created in-house by the AgCreate Solutions Inc. team. Probst Miller is AgCreate's founder and president.
Each Take 5 lesson applies the science of how adults learn to deliver practical training for your team. According to research, adults need relevance, engagement, motivation, assessment and achievement, mixed with a little entertainment, to stimulate the brain.
The goal of the Take 5 lessons is to grab the learner's attention, but not to create stress. In order to retain the attention of the employee, the Take 5 lessons use creative graphics that reflect real pigs that need real action. Every lesson has a guided host. Most of the time it is Probst Miller alongside another expert on the subject matter. Seth Melton, project manager and technology director for AgCreate, who walked the New Product Tour panel through a training video, said, "It is easier for the user to relate to a person."
He further explained that every video is step-oriented and focused on the task. At the end of each lesson, the user must participate in five to seven interactive experiences serving as measurements, not just standard true or false or multiple choice. 
These measurement experiences are based on the desired end skill for the learner, with the strategic goal of giving them the opportunity to do the desired end skill virtually for the first time in a safe yet fun environment.  In some lessons, the user is given a scenario and the learner has to decide what happens next with the pig. In addition, after answering the question, the user receives instant feedback, including an explanation of why an answer is wrong. 
Melton said, "They are designed to directly apply what they just learned in an interactive virtual fashion with real-world feedback."
This training product is invented for the swine business, especially with the available options and the ability to set personalized parameters. All lessons are available in English and Spanish. Anything that appears on the screen in text has an audio component. "Even if users are nonreaders they can still take the lessons and the quizzes," explained Melton.  
Moreover, the manager in charge of the training program on the farm has his or her own administrative dashboard. It allows the manager to assign lessons to employees and establish the percentage of the questions the user must get right to pass. Each user has an individual log-in for easy tracking of their progress. Managers can easily measure the employees' learning and determine knowledge gaps that exist among the team from the administrative side.
Melton said, "It may be as specific as there is one question that everyone misses the first time the quiz is taken. Then the manager can go back and better explain it."
If they go on a farm and see folks struggling with treating the right pigs or another issue, they can assign lessons to targeted people and set themselves or a mentor or manager to do in-barn verifications after successful completion of lessons to make sure they are truly affecting change.
Take 5 lessons are part of the annual subscription-based training program with a fee for each learner signed up. However, a discount is available after the farm has reached a certain number.
The AgCreate team can also provide implementation support as well as technical support. They know that this training fails when farms only focus on new employees or small sectors of employees. It has to be something that occurs top down in a system with a strategic implementation plan and manager buy-in plan. "Then it succeeds," explained Probst Miller.
In addition, customized or system-specific lessons are possible. It is not a problem to customize a lesson. If a farm wants a unique lesson or graphical SOP, the AgCreate team can deliver — a task the team does on a regular basis.
"It takes people to make pork, and at the end of the day, that's what we are about with everything we do as a company," said Probst Miller. "This award is a big deal for us as a small business, and we are so honored to be recognized as able to make a difference with people who work with pigs."
The review
Take 5 left a lasting impression on panel members after virtual touring the training program. The quality of the training program and the creative way to tackle employee training was a big selling point. In fact, veteran panel member and engineer Joseph Zulovich commented, "I was more impressed after seeing the pitch than reviewing the presented material." 
Obviously, continued education and training for employees is necessary for success of the swine business, but is also important for the health and safety of the pigs and people. Take 5 provides the training in a creative way and keeps the training records in one spot, making it easier for a farm to track. Visit porkavenuetraining.com for a free trial and to learn more about the Take 5 training program.
5 strategic components provide the foundation of each Take 5 lesson
Video (See It): The learning experience starts with a short, engaging, step‐by‐step instructional video of approximately five minutes. Video lessons are led by a host who reaches out and gives learners a reason to listen. She invites the learners to be professional stock people and apply what they've learned on the farm.

Interactive measurement experiences (Do It): In the interactive measurement experiences, five to seven creative quiz questions focus on what the learner needs to do. For example, in the Take 5 Euthanasia Decision lesson, this phase focuses on being able to make the decision — the desired end skill for the learner. Various pigs and situations are presented, and the learner has to decide what happens next. Should the pig receive treatment? Should the pig be euthanized? Should they do nothing? The learner decides and receives immediate feedback. Audio and visual cues lead learners through the quiz, so nonreaders can also be assessed. Thus, reading is not a necessary skill to complete the assessments. This testing phase is recorded, and learners' results are collected in online learning management software, which serves as a recordkeeping system for the farm.

Graphical SOPs (See It): Take 5 lessons come with English and Spanish graphical Standard Operation Practices. Mentors can cover material live on‐farm without language as a barrier. SOPs are an excellent tool to prepare learners for the Do It and Teach It phases, and can be reviewed by learners prior to their in‐barn verifications.

In‐barn verification experiences (Do It, Teach It): When an employee completes an online or offline lesson, their manager or mentor is notified through the recordkeeping system so they know the employee is ready for in‐barn verification. The in‐barn verification is driven by a checklist of skills that employees have to teach and demonstrate back to their mentor, live in‐barn. If the mentor or manager is satisfied, they mark it in the learning management software and record successful demonstration of the skills. Thus, in‐barn verification experiences are tracked and built into the farm's training database.

Training records: All training is tracked in the system. Reports can be generated for employees by farm or across multiple farms or entire systems. Individual transcripts can be created for each employee. Transcripts contain badges of completion as well as a list of lessons assigned, lesson status and measurement results. Dashboards give leaders and training mentors an overview and snapshot look at who is doing what.
Subscribe to Our Newsletters
National Hog Farmer is the source for hog production, management and market news
You May Also Like
---