Maschhoffs respond to alleged abuse video
Maschhoffs respond to alleged abuse video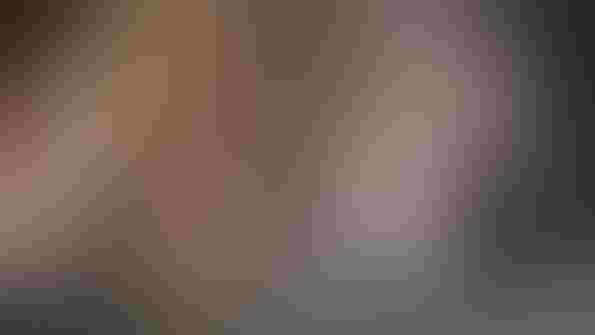 Swift and strong action is the best way to offset a negative situation, and the Maschhoffs did just that in the aftermath of a video released earlier this week by the Animal Legal Defense Fund that depicted alleged animal abuse in one of the company's Nebraska sow farms.
"As animal caregivers with a long-standing history of excellent animal welfare, we are appalled by the level of animal care depicted in the video at this sow farm," says Maschhoffs President Bradley Wolter in a statement issued today. "We are aggressively implementing improvements that will help to ensure excellent animal care every day and on every farm, and prove our ongoing commitment to the responsible and humane care of our animals."
The Maschhoffs has zero tolerance for any abuse or intentional mistreatment of its pigs, and is dedicated to achieving high standards of care consistently and without exception at its farms.
In Friday's statement, the company outlined actions addressing the situation to ensure all standards of animal care are being met across its network of Nebraska sow farms. Specifically, the company:
► Has terminated the employment of the farm manager at the sow farm in the video;
► Is conducting a series of independent audits at its Nebraska sow farms to ensure all animal care standards are being met;
► Is immediately conducting extensive re-training on proper animal care and handling practices across the company's entire farm network, with specific focus on the Nebraska area;
► Is launching an intense, internal communications effort to ensure all employees fully understand their obligations to adhere to as well as report any instances of animal abuse and neglect; and
► Has done an exhaustive review of the video and its animal welfare records from the facility to identify issues and critical improvements.
Combined, the company believes these efforts will help ensure that its high standards of animal care are being met on every site across its network of farms. The company is concurrently increasing internal control measures and third-party audits to validate its high standards of care.
"We are committed to achieving high standards of animal care consistently and without exception at our farms – for the benefit of our animals and customers," Wolter says in the statement.
The video in question was released May 25, and that same day, Hormel Foods which receives hogs to be processed from The Maschhoffs, issued a statement suspending that supply chain.
In the statement, Hormel Foods said, "Hormel Foods has a strict supplier code of conduct and policies relating to animal care. We will not tolerate any violation of these policies. As such, we have issued a suspension of all the Maschhoffs LLC Nebraska sow operations while a thorough investigation is completed. Hormel Foods Corp. has dispatched certified third-party auditors to these Nebraska farms and to additional Maschhoffs sites to verify our animal care requirements are being adhered to. We expect, and have been assured, that the Maschhoffs LLC will cooperate with authorities in any criminal investigation or prosecution."
According to The Maschhoffs website, the company is the largest family owned hog producer network in North America, headquartered in Carlyle, Ill. The company has more than 100 years of experience in hog production, with about 218,000 sows and associated market hog production in 10 states. The company, which has approximately 1,300 employees, focuses on creating environmentally and economically sustainable hog production systems by networking with nearly 550 other independent farm operations.
Subscribe to Our Newsletters
National Hog Farmer is the source for hog production, management and market news
You May Also Like
---