Improving the iron status of the young pig with phytase superdosing
Improving the iron status of the young pig with phytase superdosing
Near elimination of phytate through phytase superdosing can play a key role in improving the Iron (Fe) status of young pigs, by boosting availability of existing Fe and extra Fe in the diet.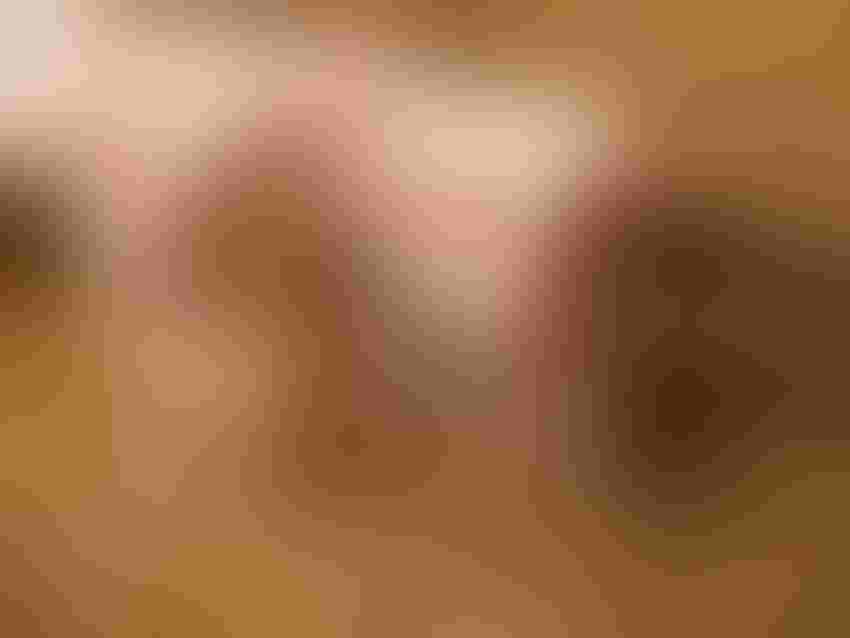 By Dr Casey Bradley, AB Vista swine technical manager
In addition to ensuring the energy, protein and/or amino acid requirements for the young pig are met, improving trace mineral status is also vital for optimal growth and efficiency. Of particular importance post-weaning is iron (Fe), which can increase the level of hemoglobin in the blood, boosting oxygen supply to the cells and ultimately improving growth.
Fe supplementation at birth is absolutely critical to avoid anaemia and poor performance, because piglets are born with low Fe stores and the sow's milk has an insufficient level of Fe to meet her litter's requirement. However, faster growing piglets remain susceptible to anaemia, and animal proteins in starter diets (rich in Fe) have been slowly replaced by cheaper vegetable protein sources. To further compound this problem, Fe in plant-based proteins is bound up by phytate and is not necessarily bioavailable to the pig.
Phytate: the anti-nutrient
It is well accepted that dietary phytate, the storage form of phosphorus (P) within plants, is an anti-nutrient negatively impacting amino acid and energy utilization – and together with the lower esters (IP5, IP4 and IP3), phytate also bind minerals such as zinc, Fe and copper.
Research has also demonstrated that by decreasing phytate levels, the phytate:Fe ratio decreases, thereby increasing Fe absorption. If this model is applied to a typical pig starter ration, it could result in low Fe absorption and therefore produce a perfect storm where weaned pigs are marginally Fe deficient and then moved to a starter diet that limits dietary Fe utilization. Hence, reducing phytate in this post-weaning period may be beneficial in terms of increasing Fe absorption and early pig performance.
Superdosing phytase is critical to Fe bioavailability
There are three possibilities to improve Fe absorption in these newly weaned pigs: supplementing more Fe, destroying phytate with superdosed (>2000 FTU/kg) levels of phytase, or combining both for optimal absorption.
Near elimination of phytate through phytase superdosing therefore has an important role in improving the Fe status of young pigs, by boosting availability of existing Fe and any extra Fe added to the diet. Recent trial results have demonstrated that the near complete absence of phytate binding that follows superdosing can improve both average daily gain and feed conversion efficiency.
However, as not all phytases have the same characteristics – especially in their ability to be superdosed and effectively breakdown both phytate and lower phytate esters quickly – it is important to target a phytase such as Quantum Blue that has the ability for rapid phytate breakdown and near complete elimination of phytate, to improve the effectiveness of pig starter diets.
Subscribe to Our Newsletters
National Hog Farmer is the source for hog production, management and market news
You May Also Like
---