Gestational Heat Stress can Have Long-Term Pork Quality Impacts
Gestational Heat Stress can Have Long-Term Pork Quality Impacts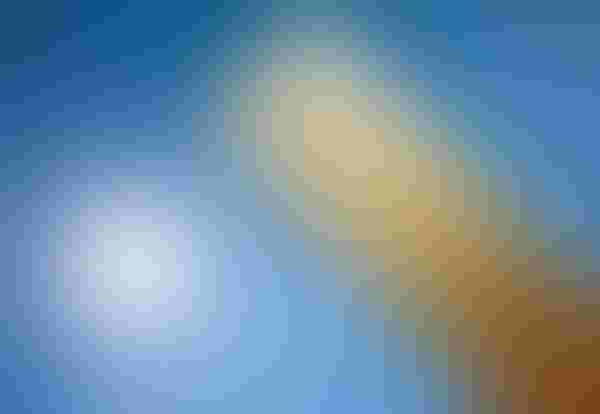 Heat stress costs the U.S. swine industry more than $300 million annually in reduced growth and efficiency, decreased reproductive performance, altered carcass composition and slowed swine metabolism, according to Jason Ross, Iowa State University (ISU) reproductive physiologist. Ross and his ISU colleagues recently joined a multi-state National Institute of Food and Agriculture-funded research project, led by Lance Baumgard, ISU nutritionist, to investigate the long-term impacts that in utero heat stress can have on the body composition of pigs all the way through the finishing phase.
"The detrimental effects of heat stress on animal productivity have been well-documented," Ross explains. "However, whether gestational heat stress interacts with a future environmental insult to alter tissue deposition during the early finishing phase in pigs is unknown. The objectives of our recent studies were to compare the subsequent rate and quantity of tissue accretion in finisher pigs exposed to differing in utero and postnatal thermal environments, to determine whether prenatal heat stress has biological implications for postnatal piglet growth and development."
As part of the research, nine pregnant gilts were exposed to thermal neutral (TN) conditions with cyclical nighttime temperatures of 59º F and a 71º F daytime temperature, while 11 gilts were exposed to heat-stress (HS) conditions consisting of cyclical temperatures of 80º F at night and 98º F during the day throughout the entire gestation period. Offspring from gestational TN (GTN) conditions included six gilts and six barrows weighing approximately 137 lb. The gestational HS (GHS) group of offspring was made up of six gilts and six barrows weighing approximately 136 lb.
Some gilts were euthanized as part of an initial slaughter group. Following the sacrifice of the initial slaughter group, pigs from the GTN and GHS groups were exposed to HS (93° F) or TN (72° F) conditions until they reached approximately 177 lb., at which point they were sacrificed.
Researchers found that rectal temperature and respiration rates were increased during postnatal HS compared to TN (103 ˚F vs. 102˚ F, and 92 vs. 58 breaths per minute, respectively). Postnatal HS decreased feed intake (19.4%) and average daily gain by 1 lb., 8 oz. vs. 2 lb., 1 oz. compared to TN conditions, but neither variable was influenced by gestational environment.
The research team notes that protein and adipose tissue accretion rates were reduced in HS pigs compared to TN controls by 126 g/day vs. 164 g/day and 218 g/day vs. 294 g/day, respectively. In utero HS independently reduced protein accretion by 16%, and increased adipose accretion rates by 292 g/day vs. 220 g/day compared to GTN in the finisher phase. The ratio of adipose to protein accretion rates increased by 95% in pigs experiencing GHS compared to GTN.
In summary, experiencing heat stress in utero impacted the future hierarchy of tissue accretion in the pig, with the altered nutrient partitioning favoring adipose tissue deposition at the expense of skeletal muscle during this phase of growth, according to the researchers.
Researchers include: Jay S. Johnson, M. Victoria Sanz Fernandez, John F. Patience, Jason W. Ross, Nicholas K. Gabler and Lance H. Baumgard, all of Iowa State University, Ames, IA; Mathew C. Lucy and Timothy J. Safranski, University of Missouri, Columbia, MO; and Robert P. Rhoads, Virginia Tech, Blacksburg, VA. For more information, contact Patience at (515) 294-5132.     
Subscribe to Our Newsletters
National Hog Farmer is the source for hog production, management and market news
You May Also Like
---