A cure for pig tail biting?
A cure for pig tail biting?
Utilizing a paper bag, or other material that can be damaged/destroyed, may help reduce tail biting in pens where biting has already started.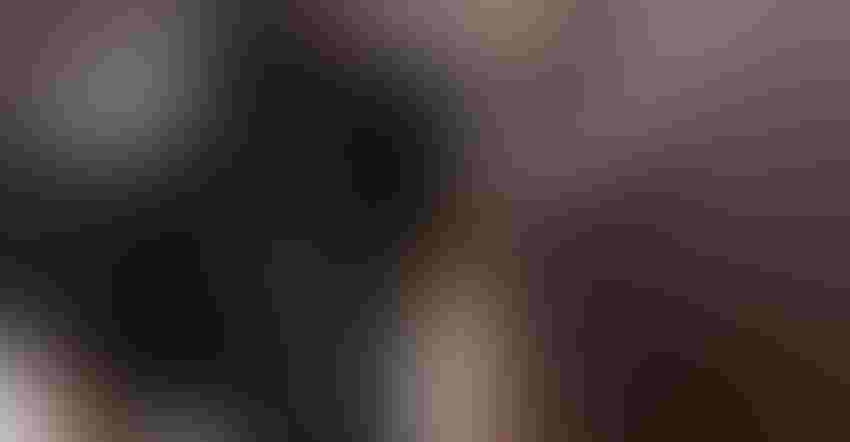 By Mark Knauer, North Carolina State University
Tail biting can be an aggravating problem to tackle. The vice is an animal well-being issue that can reduce farm profit. While there are a multitude of scientific studies related to tail biting, an abundance of solutions that work to stop the issue are not available.
Several years ago we were experiencing a small to modest amount of tail biting at two different farms in grow-finish. We tried numerous strategies to curb the problem; removing the pig being tail bitten, removing the tail biter, hanging chains in pens, increasing salt in the diet, hanging salt blocks in pens and administering apple cider vinegar through the water (pretty much anything anyone suggested other than using old tires). While a few approaches perhaps somewhat worked, none of the strategies appeared to be a silver bullet.
We then developed a promising solution to reduce the incidence of tail biting once biting has started. We were feeding pigs at one facility with bagged feed (paper bag without a plastic liner). Hence, we started putting a paper bag (that previously held 50 pounds of feed) daily into pens (group size of 10 pigs) that were experiencing tail biting. The paper bags appeared to work well. Perhaps the pigs obtained enough satisfaction out of chewing up the paper bag that they did not bother their previously bitten pen mate. Our observation is supported by Feddes and Fraser (1994) and Geddes (2019) who reported pigs are attracted to materials they can damage or destroy. Hence our observations suggest a paper bag, or other material that pigs can take apart, would reduce tail biting.
During the process of reducing tail biting at our farrow-to-finish farm, we developed further opinions in regards to health status and ventilation. After we started vaccinating for porcine circovirus type 2, the prevalence of tail-bitten pigs appeared to be reduced. This observation is supported by Schroder-Peterson and Simonsen (2001) who suggested health issues may increase tail biting, with health issues acting as a stressor. Moinard et al. (2003) also reported increased tail biting was associated with increased disease pressure. Poor ventilation has been cited by several (Schroder-Peterson and Simonsen, 2001) to enhance tail biting. In agreement, modifying fans in our naturally ventilated barns to reduce dead air pockets appeared to help curb tail biting in certain locations within the barn.
In summary utilizing a paper bag, or other material that can be damaged/destroyed, may help reduce tail biting in pens where biting has already started. Questions can be directed to Mark Knauer.
References
Feddes, J. Jr., and D. Fraser. 1994. Non-nutritive chewing by pigs: implications for tail-biting and behavioral enrichment. Transactions of the ASAE. 37(3): 947-950.
Moinard, C., M. Mendl, C. J. Nicol, and L. E. Green. 2003. A case control study of on-farm risk factors for tail biting in pigs. Applied Animal Behaviour Science. 81:333-355.
Schroder-Peterson, D. L., and H. B. Simonsen. 2001. Tail biting in pigs. The Veterinary Journal. 162:196-210.
Source: Mark Knauer, who is solely responsible for the information provided, and wholly owns the information. Informa Business Media and all its subsidiaries are not responsible for any of the content contained in this information asset.
Subscribe to Our Newsletters
National Hog Farmer is the source for hog production, management and market news
You May Also Like
---